AT&T offering unlimited mobile data to DirecTV and U-Verse customers
29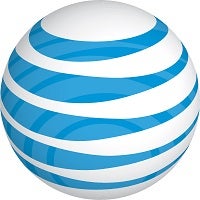 Looking for incentives to add new subscribers and keep existing ones for its DirecTV and U-Verse TV, AT&T has brought back unlimited mobile data. The carrier did away with the all-you-can-eat data offerings back in 2010. There are still grandfathered unlimited accounts paying $30 a month for the service,
but that is expected to rise to $35 next month
. At that price, it is still a sweet deal.
But we digress. Today's news means that starting tomorrow, DirecTV and U-Verse customers can pay $100 a month for unlimited data from AT&T. Additional lines will cost $40 monthly, and the fourth smartphone line is free. Combining your wireless and TV bill results in a $10 a month discount. That means a family of four can score unlimited data for $170 a month. New and grandfathered unlimited plan subscribers will both be subject to throttling if they consume more than 22GB of data in a single month. The
old cap of 5GB was raised last year
. The throttling will only take place if the AT&T customer is using a "congested" cell tower, and each unlimited plan holder will be alerted when they have used 75% of the 22GB monthly cap (16.5GB).

AT&T says that the unlimited data offering is temporary, which means that those interested in the deal should not procrastinate. U-Verse and DirecTV service starts at $20 a month, rising to $50 after the first year.

AT&T spent $49 billion back in 2014 to acquire DirecTV.


Thanks for the tip!