AT&T is already shipping the Samsung Galaxy Note5 to some lucky buyers
48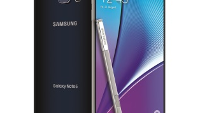 AT&T started accepting pre-orders
for the
Samsung Galaxy S6 edge+
and the
Samsung Galaxy Note5
at 3pm EDT yesterday. While shipments weren't expected to go out until August 21st, at least one lucky PhoneArena reader has received a notice from the carrier saying that his 64GB Black Sapphire Samsung Galaxy Note5 is already enroute.
While the name of the lucky phablet buyer has been covered up, we can see that the device is being shipped to Phoenix, Arizona. This seems to be speedy work on AT&T's part. The mobile operator was also pretty quick to announce yesterday when it would start reserving handsets for its customers.
Has anyone else been surprised today with a notice that says that their newly ordered Galaxy S6 edge+ or Galaxy Note5 has been shipped? Let us know by dropping your comments in the box below.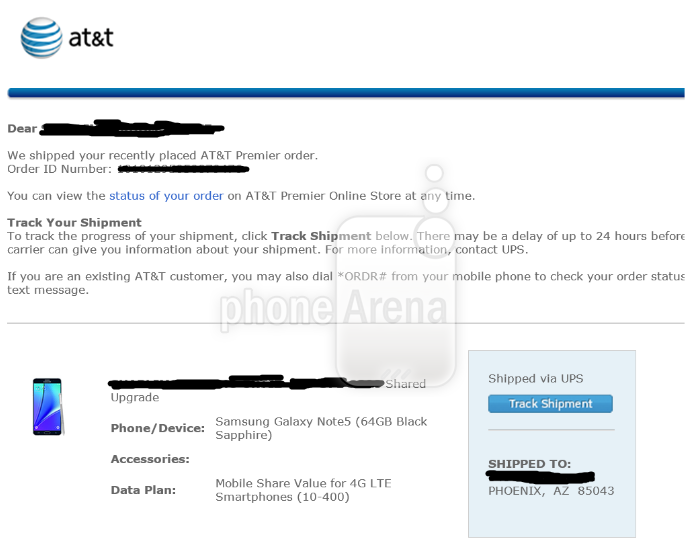 At least one AT&T customer has received word that his newly ordered Samsung Galaxy Note5 is enroute
Thanks for the tip Adam!