7 things that would've made the iPhone 7 even more awesome
48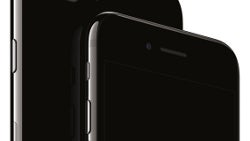 The
iPhone 7
and
iPhone 7 Plus
are, hands down, pretty good upgrades to Apple's handset line. Finally, we get things like a 32 GB base storage tier, water-resistance, and even stereo speakers. The handsets are also, of course, faster, more powerful, have an impressive camera upgrade, and come in two new colors... well, one-and-a-half new colors — matte black and glossy black.
But is it the perfect phone? Well, nothing is perfect. And while Apple proudly announces that this is the "best iPhone [it has] ever made" (as is every iPhone, every year), it's still got a couple of things missing here and there.
So, here are our gripes with the new iPhone 7 and 7 Plus. What are yours?