OnePlus 9 review: the flagship tickler?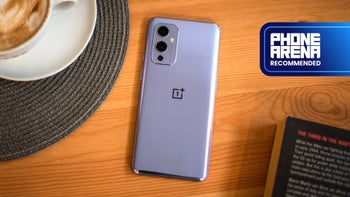 In 2023,
OnePlus
seems to be changing its smartphone strategy. See, at the time when the 2021
OnePlus 9 series
launched, we had two phones — the OnePlus 9 and
OnePlus 9 Pro
. Then, in H1 of 2022, there was only the
OnePlus 10 Pro
. Now, we are about to get a
OnePlus 11
— no Pro moniker, no nothing, but the company states that this is its top-tier phone. Essentially, it's dropping the "Pro", at least for now, but its flagship for the first half of the year is the one to get.
So, let's look back one last time at the "cheap" OnePlus 9 — a pretty good deal back when it was new. Now that it will be clearing off the shelves at bargain prices, is it worth getting? It's thin, light, has a classy look, and offers plenty good performance for someone who's paying mid-range money for their phone. And the Hasselblad-branded camera is pretty OK, despite not being cream of the crop.
OnePlus 9 intro
The OnePlus 9 was the "cheaper" offering in the 9th generation OnePlus device duo — second to the
OnePlus 9 Pro
. Still, the regular OnePlus 9 came with Hasselblad-branded camera, same as the Pro, and still had a 120 Hz refresh rate on its OLED screen. Also, instead of having a curved display panel, the regular OnePlus 9 had a flat screen, which some users find more practical and appealing.
It used to start at $730 when it launched in 2021, which was a pretty good price for it back then. Nowadays, it can be found for as low as $300 brand new, and it still offers a lot for the money.
OnePlus 9 specs
Being a 2021 top-shelf phone, the OnePlus 9 is naturally powered by a Qualcomm Snapdragon 888 processor. However, that's the only piece of its hardware that can be considered as "aging" right now — with a super-high refresh rate screen, and the ability to go all the way up to 12 GB of RAM, it's far from an obsolete phone. OnePlus has pushing out Android 13 updates for it, too, so it's still completely relevant.
Specs
iPhone 13 Pro Max
Size and Weight
6.30 x 2.92 x 0.34 inches (160 x 74.2 x 8.7 mm), 6.77 oz (192.0 g)
Display
6.5" OLED, 120Hz, 2400 x 1080 pixels, 20:9 ratio, 402 PPI
Processor
Qualcomm Snapdragon 888
RAM
8 GB / 12 GB
Storage
128 GB / 256 GB, no expandable storage
Software
OxygenOS 11, Android 11 / OxygenOS 12, Android 12 (coming soon)
Cameras
48 MP wide camera, f/1.8 aperture
50 MP ultra-wide camera, f/2.2 aperture
2 MP monochrome
Battery Size
4,500 mAh
Charging Speeds
65 W wired, 15 W wireless
Price
starting from $529
The only thing here that is slightly concerning is the 4,500 mAh battery. Yeah, it's still fairly big, but its beaten by most of its competitors in 2023. However, we didn't have much issues with the battery performance of the OnePlus 9, provided we charged it daily. More on that in the Battery section.
OnePlus 9 models
So, what are the differences between the OnePlus 9 and OnePlus 9 Pro? Should you aim for the more expensive model?
The most notable difference, we think, is the fact that the Pro has a dedicated telephoto camera with a 3.3x zoom. This is nicer for portraits and provides a better base level for zooming in for various applications. If you can live without that, we can't really say the Pro offers features that can really entice you to go for the more expensive variant.
OnePlus 9 vs OnePlus 9 Pro in a nutshell:
OnePlus 9 - flat screen; 9 Pro - curved screen
OnePlus 9 - 6.55"; 9 Pro - 6.7"
OnePlus 9 Pro has a 3.3x telephoto camera
Both to have Snapdragon 888
Both to have 4,500 mAh battery, 65 W charging
OnePlus 9 Pro has 50 W wireless charging
Both have 5G
OnePlus 9 design and colors
The phone feels slightly chunky but it's very comfortable to hold. Its weight distribution makes it balanced and the curved back lets it rest in the palm without issue. The camera bump strikes a balance between familiarity and uniqueness with its two big lenses boldly staring back at you.


It's available in two colors — a stealthy Astral Black and a really pretty, purp-lish Winter Mist (in our photos).

And, of course, I can't forget to mention that hardware mute button — a 3-position slider that cycles between ring, vibrate, and silent. An extremely convenient feature and I still don't know why no other Android manufacturer puts it on their phone.
OnePlus 9 display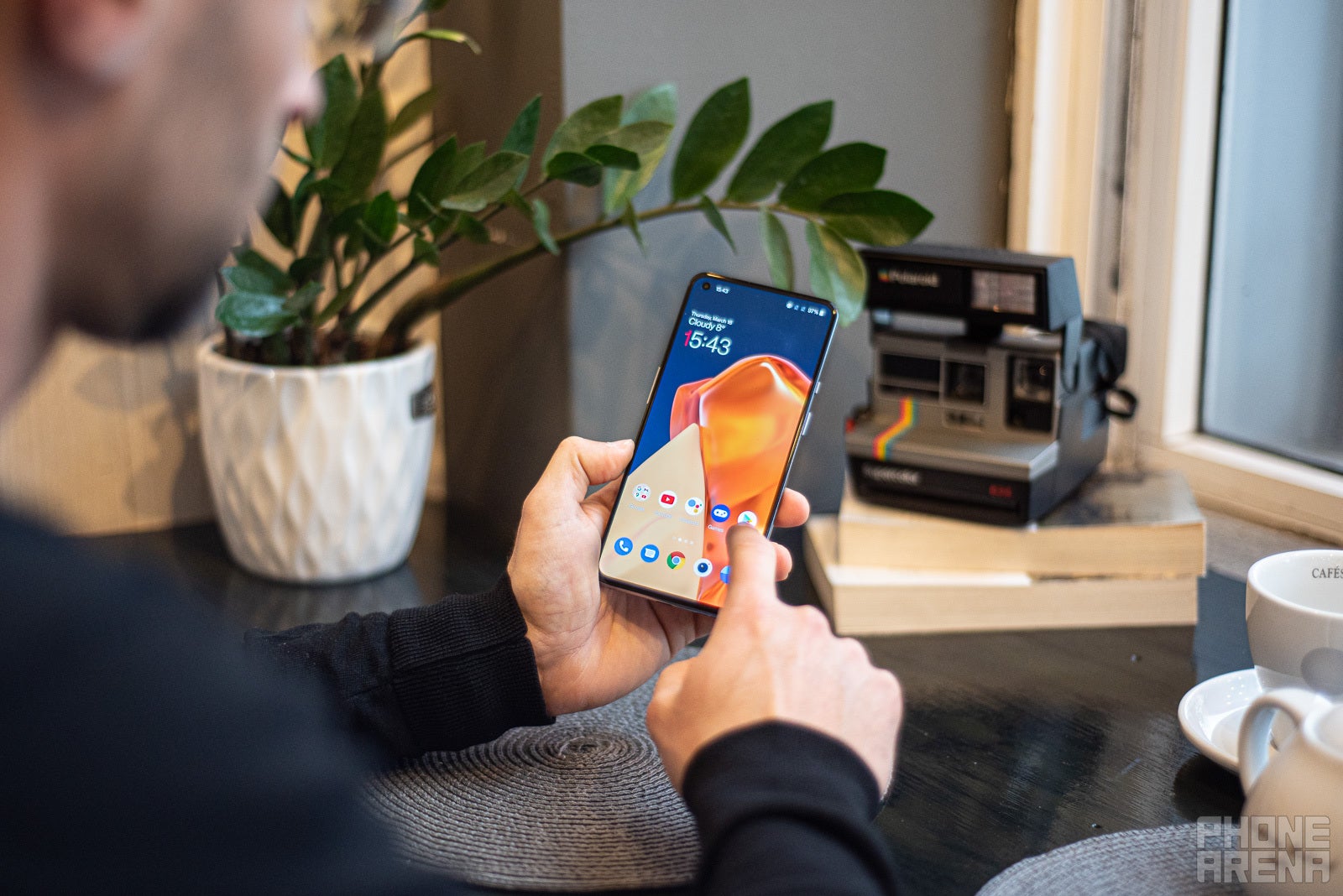 The regular OnePlus 9 has a fully flat screen this year — unlike last year when both the OnePlus 8 and 8 Pro had curved displays. It's up to you whether you care about that or not — some people like curved screens, some don't mind them, others hate them with a passion.
In any case, it's a 6.5-inch screen with a 20:9 ratio and a resolution of 2400 x 1080. It's an OLED panel with vivid colors and a 120 Hz refresh rate. With a few color profiles to pick from and extra settings to change the color temperature based on ambient light — OnePlus basically knocked it out of the park here. The screen on the OnePlus 9 is an absolute gem.
Display measurements and quality
There is a fingerprint scanner under that display as well — it's the optical type and we dare say it works quickly and accurately.
OnePlus 9 camera
OK, but what do these two big cameras do exactly? Well, the main snapper is a 48 MP camera and the one above it is a 50 MP ultra-wide camera. There is no telephoto lens here, sorry, but the software of the OnePlus 9 still has the very flexible zoom controls. It makes use of digital zoom with that high-res 48 MP sensor to "simulate" a telephoto camera, if you will.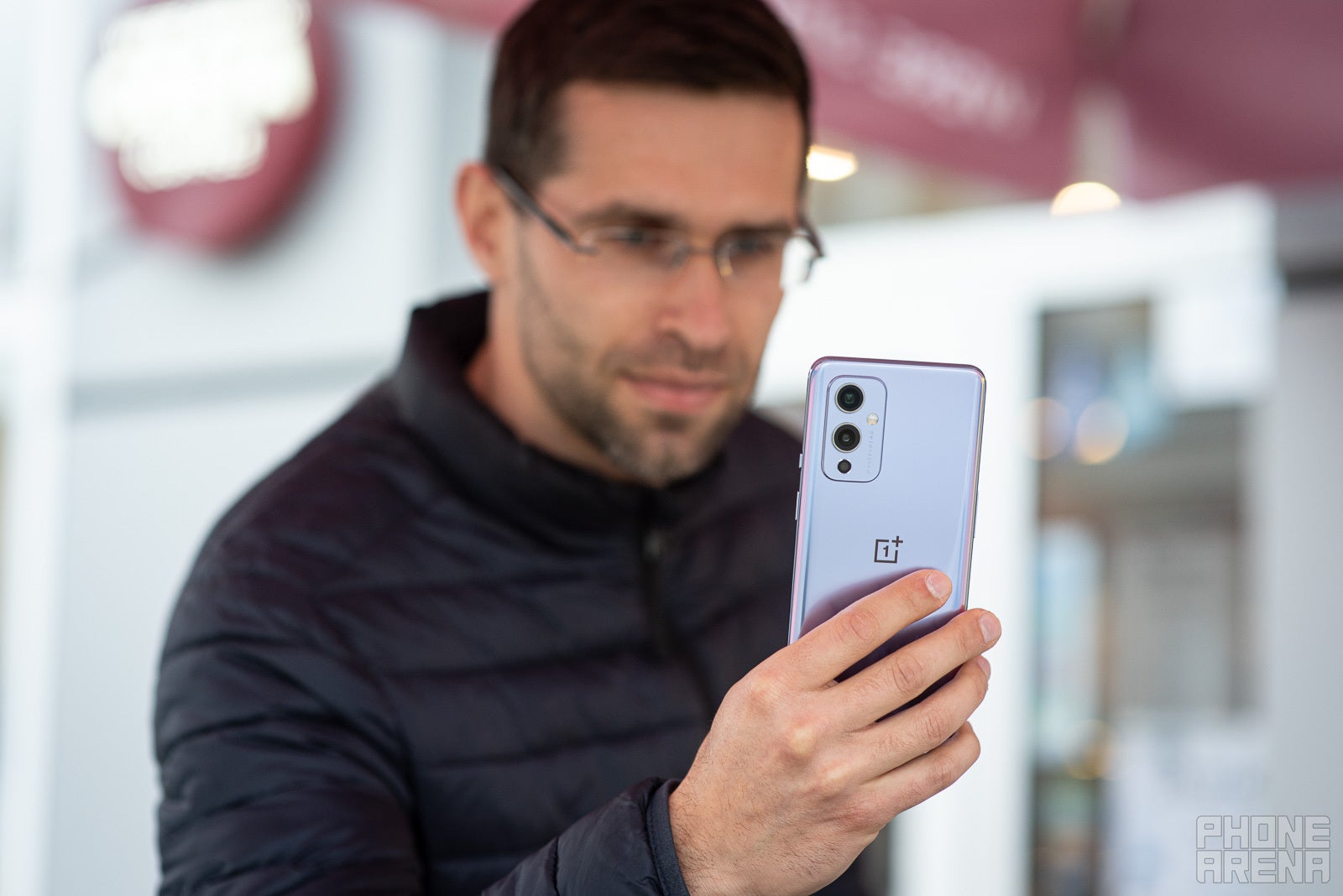 The camera UI is fast, responsive, and nicely laid out. There's a full on Manual Mode that gives you access to ISO, shutter speed and manual focus with my favorite feature on board — focus peaking.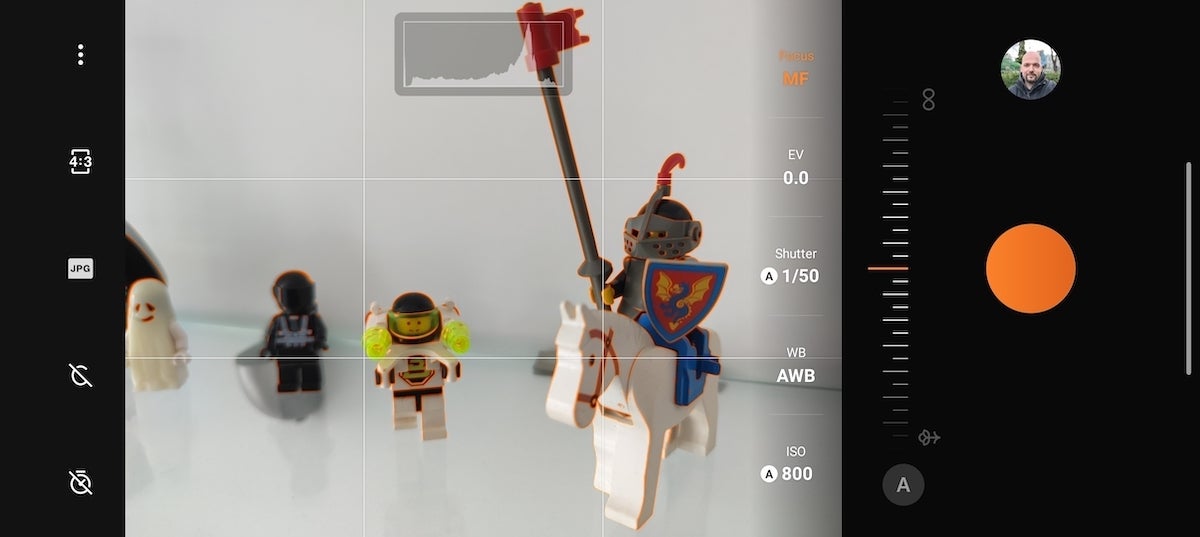 Manual camera with focus peaking
OK, how do the photos look? In terms of detail, they are very pleasing. Nice and sharp, without a lot of evidence of software oversharpening ruining the look. The colors are, indeed, pretty close to real life.
But the photos kind of lack a good punch. Most come out with a consistent cold-ish cast and the camera's dynamic range is not great. You can see the samples look a bit dull and lack some pop, despite there being some colorful subjects in the scenes.
In comparison, the OnePlus 9 Pro's camera has a slightly warmer cast and just a bit more dynamic range, and the photos instantly look brighter, deeper, and more cheerful if you will.
Nevertheless, the OnePlus 9 photos are "OK-looking" and leave a distinct midranger aftertaste.
Portrait Mode is pretty good at separating subject from background, as long as it's not too busy back there. You can use wide-angle view or go in for a 2x zoom to simulate the telephoto effect. Since it's a digital zoom, facial features will come out a bit too soft, though.
The main camera starts struggling at low light and we ended up getting a lot of soft or blurry photos, as the shutter stayed open for prolonged periods. Portrait Mode shots in the night mostly come out fuzzy.
You can use Nightscape (night mode) to alleviate some of those issues, but it's still a bit of a hit and miss.
The ultra-wide camera really does look good. It's calibrated to match the color profile of the main camera and its high-res sensor makes sure that you don't get softer images when switching to ultra-wide.
But, it's worth noting that using the ultra-wide camera for video crops in hard, basically negating the ultra-wide effect. Nope, no action footage with this phone.
That aside, the videos look sharp enough, but suffer from the main camera's drawbacks — a low dynamic range and a cold cast dull up the scene.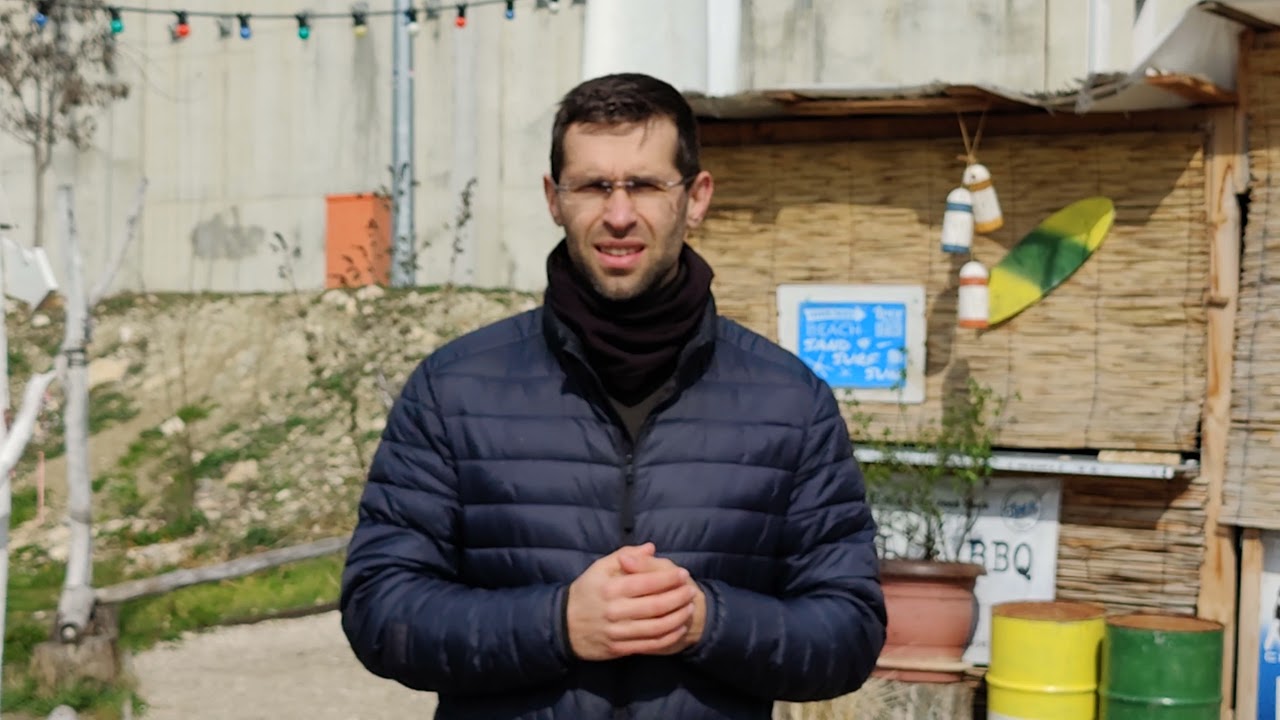 OnePlus 9 performance and benchmarks
OnePlus phones are known to be lightning-fast and the 9 series does not disappoint. See, OnePlus only does minor reskinning and tweaks to the stock Android, then it stuffs the latest top-tier hardware in its phones.
Whether you are whizzing through apps, playing the latest games, or taking photos — the OnePlus 9 is fast. We know this sounds like a 90s TV ad, but hey — it is just how happy we were with the phone's responsiveness.
So, on to the boring stuff — the processor is a Qualcomm Snapdragon 888 and the OnePlus 9 can come with either 8 GB of RAM and 128 GB of storage, or 12 GB of RAM with 256 GB of storage. No microSD slot on board.
OnePlus 9 Android version
OnePlus has a custom interface on top of Android, named Oxygen OS. At its very core, it shares basic functions with Oppo's ColorOS, however, due to customer demand, OnePlus phones kept most of Oxygen OS intact. It's a very light reskin of Android, with not a lot of bells and whistles attached. This makes it easy to grasp, simple to use, and quick to perform.

Currently, OnePlus 9 ships with Android 11, and OnePlus promised 2 major Android upgrades and 3 years of security patches (distributed bi-monthly). As of the first half of 2022, OnePlus is hard at work rolling out an Android 12 update (gradually).
OnePlus 9 battery life
The OnePlus 9 is powered by a meaty 4,500 mAh battery. Yeah, we've seen bigger ones, but this cell gets the job done. It can last you through a day of mixed usage without raising your percentage phobia.
But, even if you end up in a tight spot, the new Warp Charge 65T is super-fast and can top up your phone in 30 minutes. No, really — from 0% to 100% in half an hour.
OnePlus 9 audio quality and haptics
It's worth noting that the OnePlus 9 has a set of stereo speakers — the familiar bottom driver plus earpiece combo. They get the job done and can get loud, but they can sound harsh and lack depth. The OnePlus 9 Pro's stereo speakers certainly sound much better.
But the good news — the OnePlus 9 has fantastic haptics. A precise, tick-type vibration that can underline your keystrokes and button presses for a very, very pleasing feedback.
OnePlus 9 competitors
So, in 2023, you can buy the OnePlus 9 for as low as $300 brand-new. That's a pretty good deal and it's hard to beat. Google's 2021
Pixel 6
can be spotted for $400 and offers a similar clean Android experience, but with much faster updates, for a longer period, and a better camera performance. So, that's the one to watch out for.
The
Pixel 6a
is a newer offering from Google that can also go down to $400 on deals events — this one was meant as a midranger, but has Google's excellent camera performance.
The
Galaxy A53
is much cheaper, with an MSRP of $449.99 that often drops to $400 as well, and can also offer a stellar camera performance for even less money than the OnePlus 9.
What the OnePlus 9 has to offer is a lower price than any of those (during deals periods), a unique look, and interesting take on the Android phone formula — for those that are looking for something a bit more... exotic.
OnePlus 9 final verdict
The OnePlus 9 may be getting long in the tooth, but it's still not an easy phone to outshine. Specifically, the price point at which it is offered keeps it viable. It still has more support left in it — it should continue getting security patches up to early 2024. So, if you are looking for something different, cheap, but don't want to compromise in terms of performance or charging speeds — the OnePlus 9 might be just what you want.
Recommended Stories