Asus Zenfone 9 review: Compact perfection
28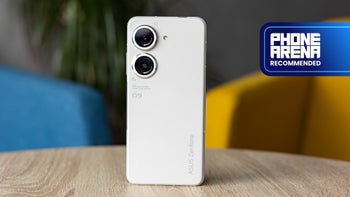 Asus Zenfone 9 Intro
The compact Android flagship is back, everybody! Asus has done a magnificent job once again, perfecting the compact recipe that the company invented with the Zenfone 8. Now, the second iteration of that idea comes to life in the face of the Zenfone 9.
The list of pros of this phone is longer than my hand and there are very few drawbacks inherited from the compact form factor. Asus has managed to improve an already excellent device in practically every single area, while keeping the price at a very reasonable level.
The Zenfone 9 is coming to the US with a price tag of just $699, and any iPhone mini analogies are absolutely valid here. Android users can now have their own mini, and with some cool stuff other flagship phones lack.
What's new about the device
The 5.9-inch Samsung display has been fine tuned and now it's brighter, faster, and more accurate
The 6-axis gimbal on the main camera takes image stabilization to new heights
New circular design of the main camera
Smart key that doubles as a fingerprint scanner, swipe to view notifications and other cool tricks baked in
New polycarbonate back with papery/rubbery feel, fends off fingerprints
Table of Contents:
Unboxing
Specs
Design & Colors
Display
Camera
Performance & Benchmarks
Android version
Battery
Charging speeds
Audio Quality and Haptics
Competitors
Summary and final verdict
Asus Zenfone 9 Unboxing
Everything you need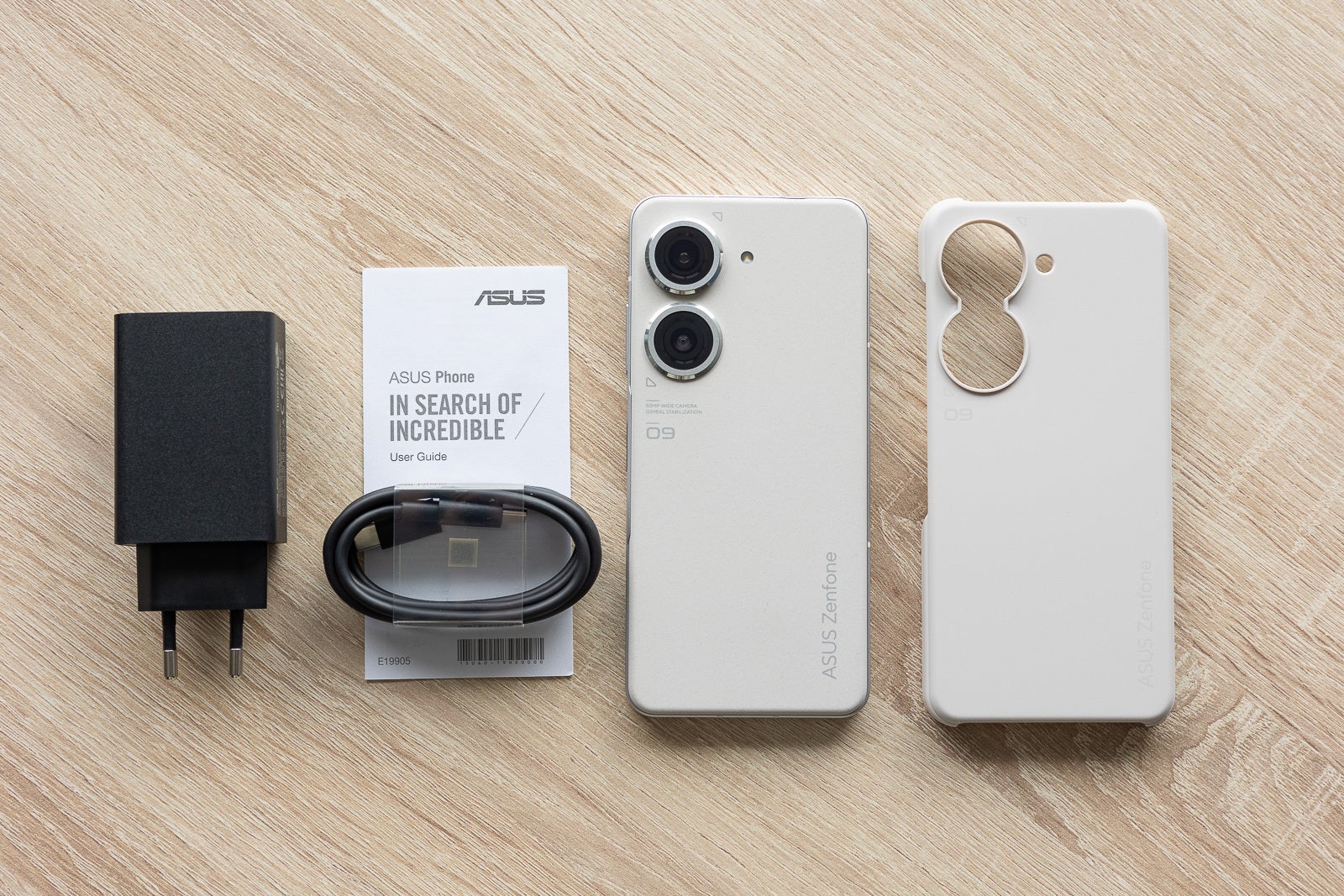 In a smartphone world deprived of chargers, and other goodies in the retail box, the Zenfone 9 goes against the grain. In the box, along with the mandatory documentation you'll find a 30W charger, a USB-C to USB-C cable, a back cover, and of course the Zenfone 9.
It's also worth noting that Asus has thought about the environment but not by removing things from the retail box but by making it fully recyclable. It lacks the shiny plastic layer over the paper, and feels rough to the touch - a small price to pay for saving the planet.
Specs
A tiny powerhouse
Here are the full Asus Zenfone 9 specs:
Specs
Asus Zenfone 9
Size and Weight
146.5 x 68.1 x 9.1 mm, 169g
Display
5.9" FHD+ (2400 x 1080) Samsung AMOLED display,
90.02% screen-to-body ratio, 20:9 ratio, 445ppi,
120Hz refresh rate, 1ms response time, 240Hz touch sampling rate
112% DCI-P3, 151.9% sRGB, Delta E average < 1, 1,000,000:1 contrast ratio,
800nit outdoor readable brightness,
1100 nits maximum brightness,
Corning Gorilla Glass Victus,
Processor
3.2 GHz Qualcomm Snapdragon 8+ Gen 1 Mobile Platform
Octa-core Processor
RAM
8GB/16GB
Storage
128GB/256GB, no expandable storage
Software
Android 12 with Zen UI
Cameras
Main: 50MP SONY IMX766 flagship sensor with 6-Axis Hybrid Gimbal OIS Stabilizer and
auto-focus, 1/1.56" sensor, Quad Bayer Technology, 1.0µm/2.0µm effective pixel
size, F1.9, 84.6° FOV, 2x2 OCL PDAF, Single LED flash, 8K video recording with
EIS+OIS
Ultrawide: 12MP, SONY IMX363 flagship sensor, 1/2.55" sensor, 113 ̊FOV, (14.4mm
equivalent to 35 mm film camera),1.4μm pixel size, F2.2, Dual PDAF, Real-time
distortion correction, Supports 4cm Macro shot, Records up to 4K/60fps
Battery Size
4,300 mAh
Charging Speeds
30W wired charging, no wireless charging
Price
starting from $699
Obviously, Asus went all-out with the hardware of the Zenfone 9, opting for the overclocked and currently the fastest Qualcomm chipset - the Snapdragon 8+ Gen 1. Another impressive feat is snuggling a 4,300 mAh battery cell in this small chassis, and let's not forget that the 3.5mm audio jack is present as well, and the phone has a dual-speaker true stereo setup.
Asus Zenfone 9 Design and Colors
Spongy feel and big eyes
The design of the Asus Zenfone 9 is one of the big changes if we compare it to its predecessor. Asus has gone for a flat aluminum frame, completely redesigned camera bump, consisting of two big circular bumps, one protruding further out than the other.
The back has also been reimagined with a new polymer material - it feels spongy and papery, and it fends off fingerprints like nothing else. It's an acquired taste and to some people the phone might not look as pretty as some other glass sandwich contraptions but the Zenfone 9 has character, and you can't mistake it for anything else on the market, and that's actually an impressive feat in and of itself.
The front is flat, and that beautiful 5.9-inch display is safely tucked under a sheet of Corning Gorilla Victus. The selfie camera is of the hole-punch variety, positioned in the upper left corner, with a silver ring around it (still don't know why Asus wants to emphasize the hole in the display in such a way).
The left side of the frame is completely clean, we can find the 3.5mm audio jack on the top, there's a USB-C on the bottom, next to the speaker grill, the mic and the SIM tray, and on the right is the smart power button/fingerprint sensor, under the volume rocker.
One gripe I have with the said smart key is that it's very sharp, you can scratch your thumb when you use the "swipe to see notifications" gesture. Other than that, everything feels really solid and well-built. There's a nice curvature to the sides of the back cover and the phone feels great in the hand.
There are four color variants - Midnight Black, Moonlight White, Starry Blue, and Sunset Red. I got the chance to hold in my hands the black and the white models, and there's no doubt that the blue and the red options are much more exciting, especially if you plan to use the phone without the provided back cover (which you can absolutely do, the back is very resilient to accidental drops, it won't shatter or chip).
Asus Zenfone 9 Display
Shine on you crazy diamond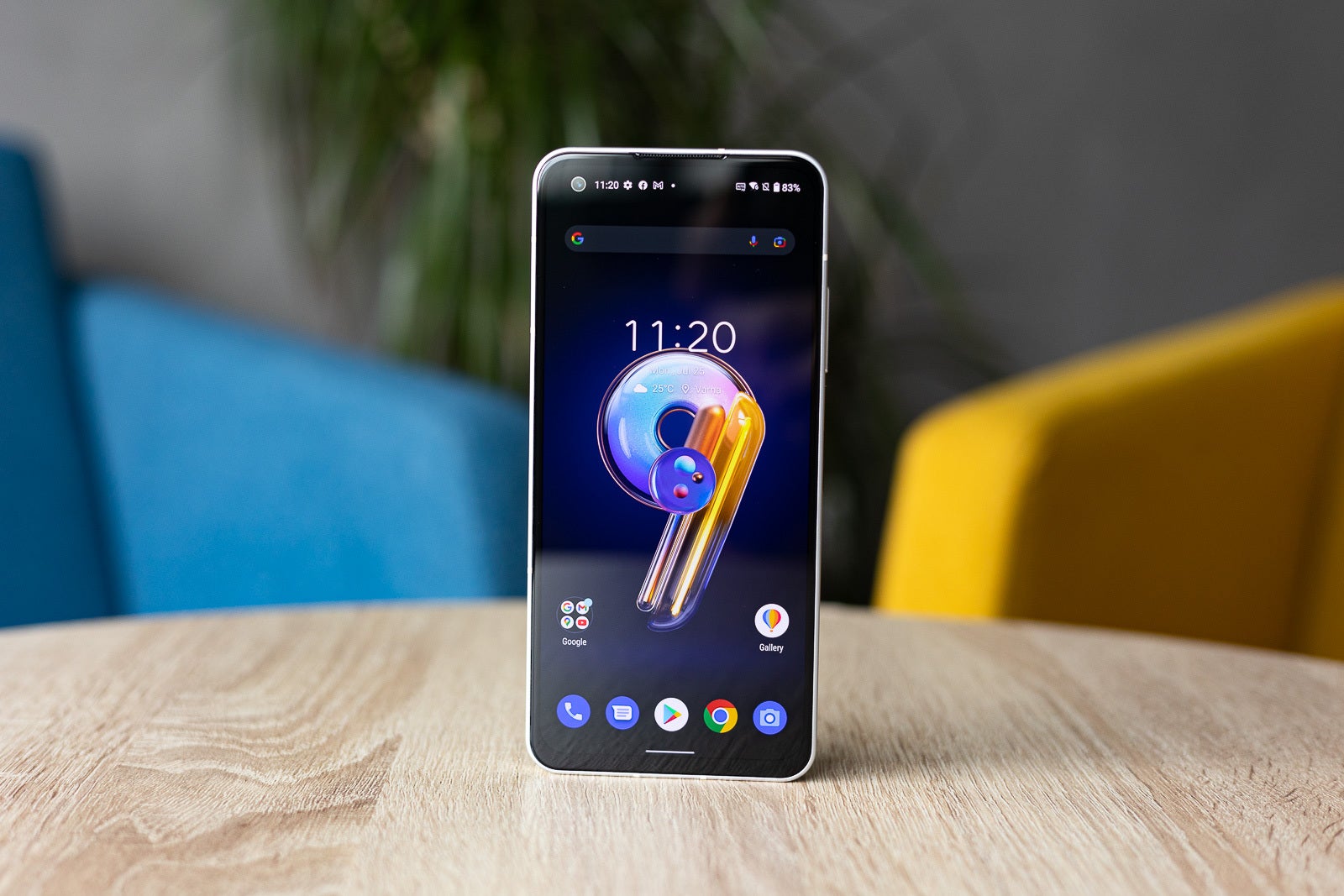 I was really impressed with the display of the Zenfone 8, and things are looking even better on the new model, literally. The panel itself is the same one but it has been tweaked to produce even more nits, and also calibrated to perfection.
The FullHD+ resolution (2400 x 1080) on this relatively small 5.9-inch screen translates to 445 PPI and a very crisp and detailed image. There are five color presets - Optimal, Natural, Cinematic, Standard, and Customized - with the Standard being the most color accurate of the bunch.
You can adjust the color temperature manually, of course, but in the said Standard mode it's nearly perfect at 6500K. Just like its predecessor, the Zenfone 9 can go up to 120Hz on the refresh rate numbers, and you also have 60Hz, 90Hz, and an Auto mode.
There's also a bunch of other goodies such as an Always-on mode, smart display (extends the screen on time when you look at the display), Lift to check, and more. The outdoor brightness is noticeably better than the previous model, even though our measurements showed similar results.
We can talk a lot about the tech, DC dimming, the 1ms response time and 240Hz touch sampling rate, but the fact of the matter is that the Zenfone 9 has a wonderful display. It's up there with all the major flagship phones.
Display Measurements:
In terms of biometrics, instead of an in-display fingerprint reader, the Zenfone 9 relies on a capacitive side-mounted scanner, that's also a smart button with a couple of tricks up its sleeve.
I've always been a fan of this type of scanner as opposed to the under-display variants (by the way, according to our latest poll, I'm not alone in this), and I'm happy to report that the fingerprint scanner in the Asus Zenfone 9 works like a charm.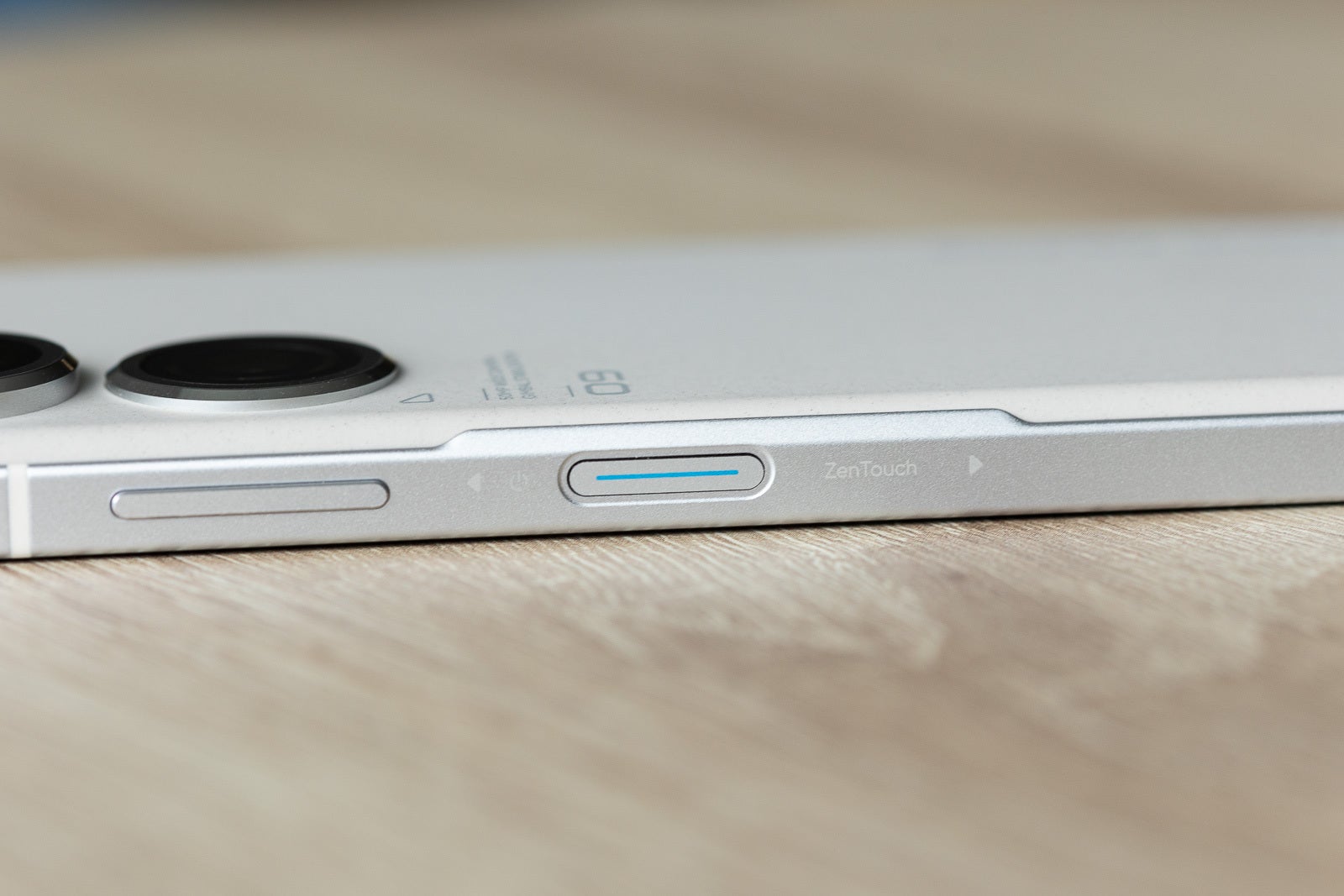 You can use a couple of clever gestures, button pushes with this smart key - for example, swiping down on the button draws the notification shade, further improving the one-hand operation capabilities of the device. You can also double press to activate Google speech services, and customize it to open Google Assistant or an app of your choice.
Setting up Face Recognition is very easy, and when you pair it with the "Lift to wake" feature, you're in for a real smooth and fast user experience (lifting the phone automatically unlocks it, takes you to to home screen, and you can use shortcuts to dial your best buddies with just one single tap, take that iOS!)
Asus Zenfone 9 Camera
Steady, steady... Go!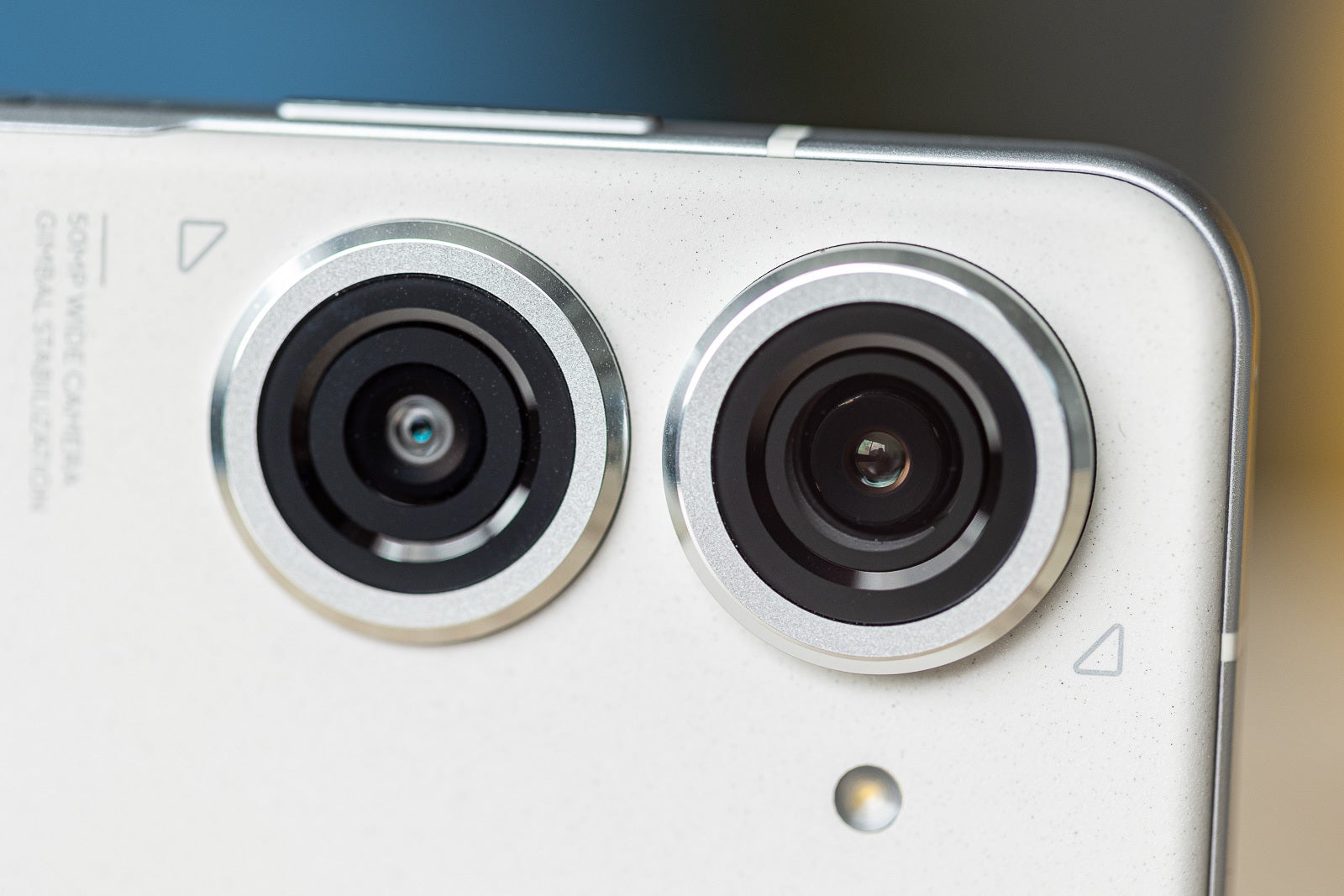 One of the drawbacks of such a small device is that there's no physical space for three camera sensors, so sacrifices had to be made. The Zenfone 9 follows the philosophy of its predecessor in keeping things basic, photography wise - one main camera, one ultrawide, nothing more.
The main sensor has been upgraded to the 1/1.56" Sony IMX766, sitting under a F1.9 aperture lens with 84.6° FOV. It's a 50MP sensor that uses Quad Bayer technology to output 16MP photos. The lack of a dedicated zoom lens is somewhat offset by using lossless 2x crops.
The big tech innovation here is the 6-axis Hybrid Gimbal Stabilizer and 8K/24fps video capture capabilities with optical image stabilization. The system works wonders during video but can also help with long-exposure still shots.
The secondary camera uses the same 1/2.55" Sony IMX363 sensor as the Zenfone 8 with a F2.2 aperture and 113˚ FOV. It can also do macro shots from up to 4cm if that's your thing.
All in all, I was pretty pleased by the end results from both Sony sensors inside the Zenfone 9. It's not a huge leap from the previous model but you can take some pretty decent photos with the phone, even in difficult lighting conditions (e.g. against the sun). The color shift between the two sensors is minimal, and images from the main and ultrawide cameras look pretty coherent with each other, color wise.
You can see the difference in field of view, quality and colors between the three main modes in the sample images above. The lossless 2x crop can't beat a dedicated zoom camera but it's a nice option to have, rather than snapping at 50MP and having to manually crop in post.
There's a dedicated Night Mode, and it works by stitching together a couple of frames and doing it's algorithmic magic. You can benefit from it if you have a steady hand but your results may vary, depending on the scene, the amount of light, and another dozen of factors. Night shots are also pretty decent, with good level of detail and accurate colors.
The selfie camera deserves some credit - it's another Sony sensor - the 1/2.93" IMX663. If this sounds familiar, it's because the selfie camera sensor of the Zenfone 9 is actually the main camera sensor of its predecessor. It offers Dual PD autofocus, image stabilization, zoom, and 12MP shots (Quad Bayer) with 1,22µm pixels. All very impressive on paper, and also good in real life.
There's also a dedicated Portrait mode, and you can control the amount of background blur. As you can see from the samples above, going too far with the blur can result in your hairstyle being redone, for better or for worse.

Of to the video samples, here's where the real magic is happening. Asus is very proud of its 6-axis gimbal system, and it works in tandem with software image stabilization to produce some of the smoothest videos I've seen taken by a smartphone. Bear in mind that in the samples below I shook the phone quite vigorously in order to test the system.
You get the best results in 1080p, as there's also some cropping going on to further enhance that gimbal compensation up to 3 degrees. The gimbal itself is an active component that uses data provided by the gyroscope and accelerometer sensors to compensate for any unwanted movement during recording/shooting.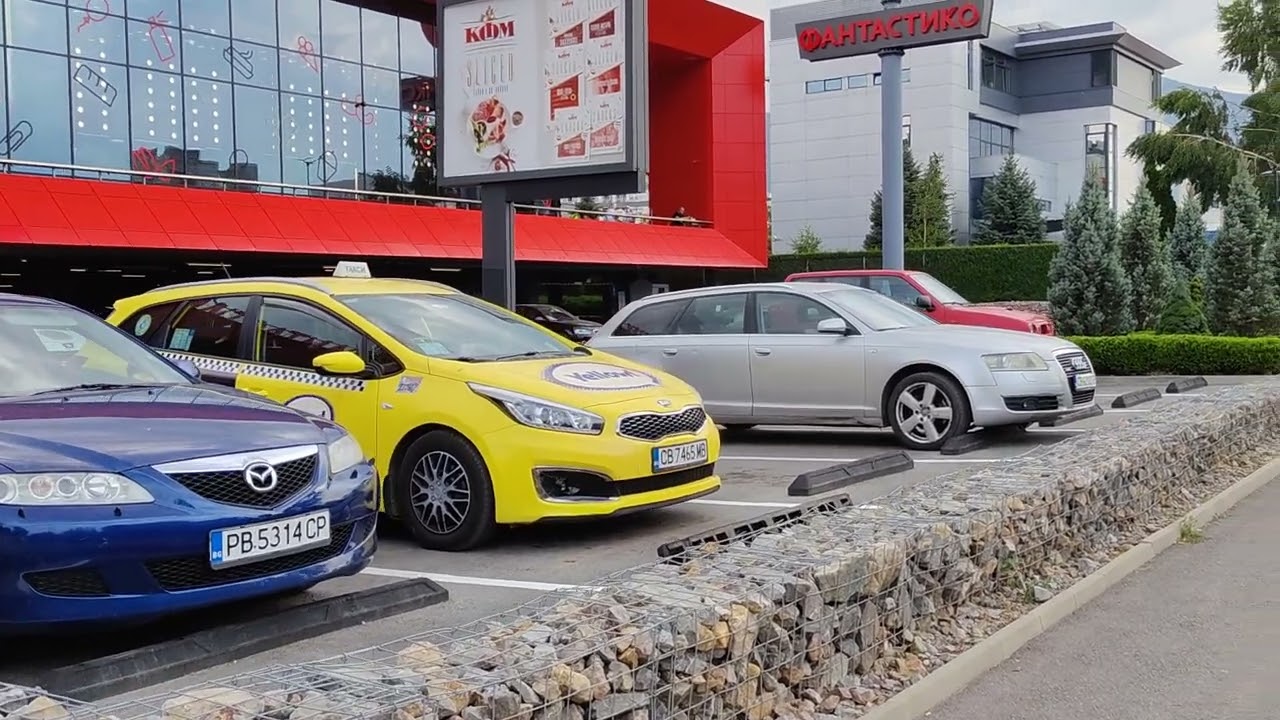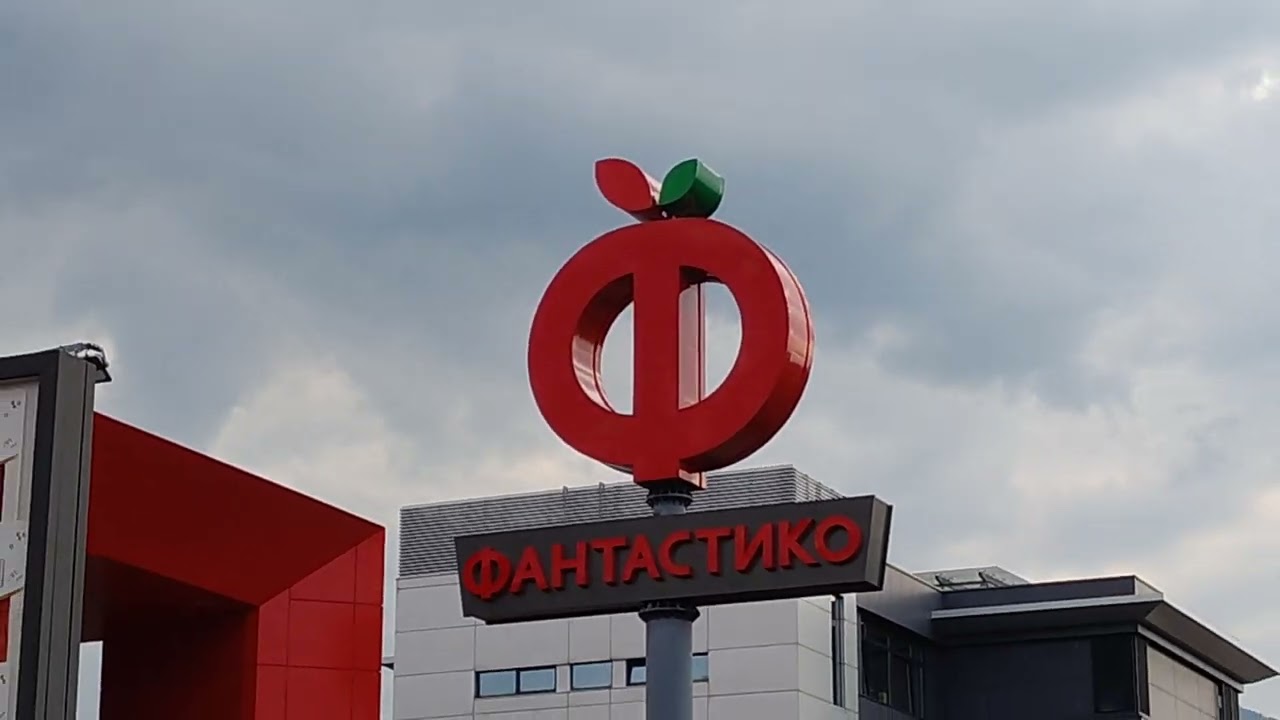 You can go all the way up to 8K at 24 frames per second with this phone and the gimbal system is working its magic even at this resolution. That being said, you can record great 4K@60fps videos, stabilized by the gimbal system, with good level of detail, adequate exposure and pretty decent color accuracy, without burning all your storage with those 8K files.
Asus Zenfone 9 Performance & Benchmarks
Need for speed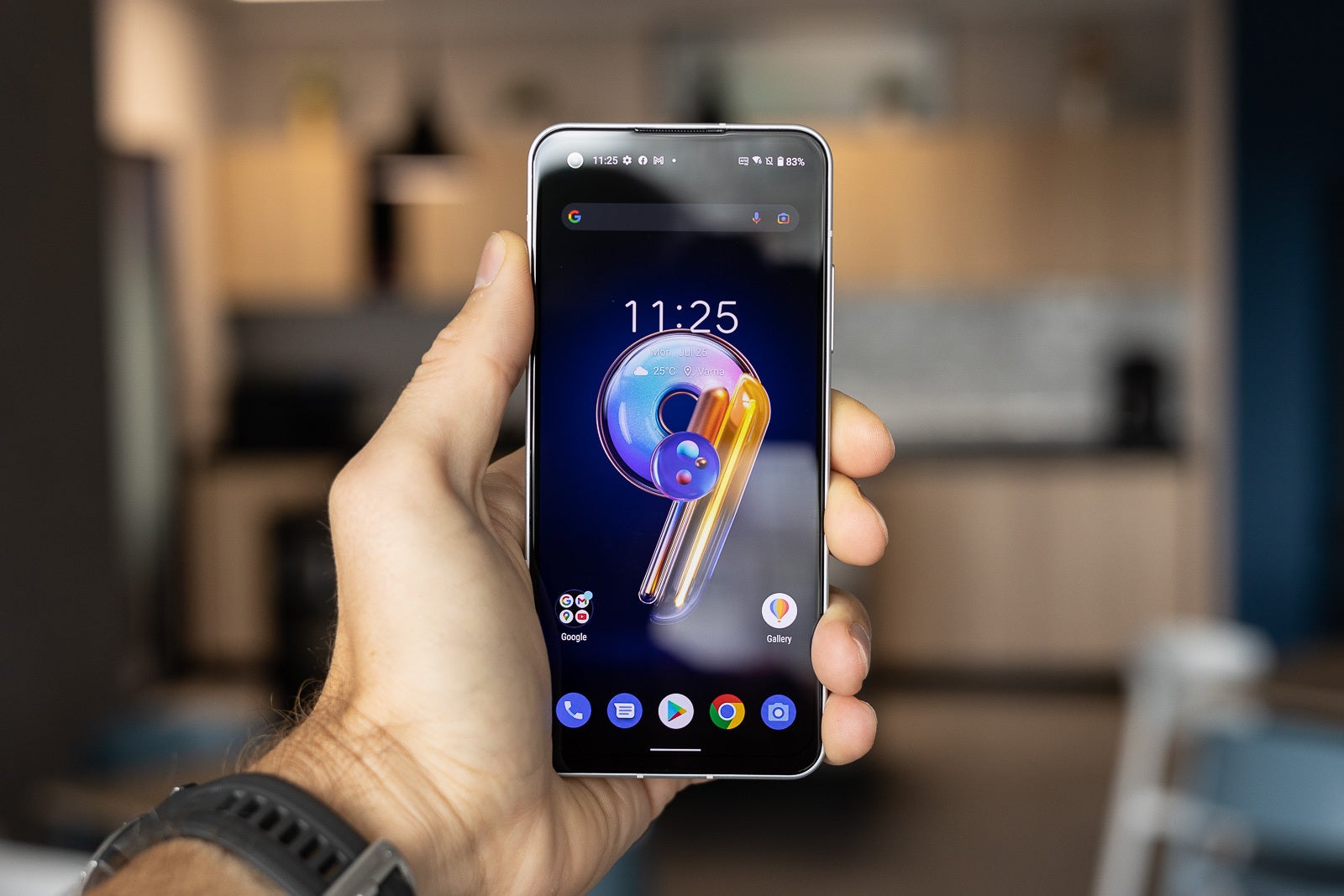 The Zenphone 9 comes equipped with the latest and greatest silicon from Qualcomm - the Snapdragon 8+ Gen 1. The same processor can be found in the
Asus ROG Phone 6 Pro
, and we all know how fast this device turned out to be.

Things are a little toned down with the Zenfone 9, mainly due to its smaller chassis - but still, the scores this little thing manages to put out are nothing short of impressive. The phone can get a little hotter under heavy load, again an inevitable result of the physical size and the powerful chipset, but it's nothing unmanageable.
And speaking of the ROG Phone 6 Pro, the Game Genie software is present on the Zenfone 9 as well, giving you control over a variety of useful settings during your gaming endeavors. Granted, gaming on a 5.9-inch device can be a tough gig but the phone is quick enough to tackle the task should you decide to throw a PUBG match at it, or roam the beautiful world of Genshin Impact.


Performance Benchmarks:
Asus also allows users to tone down or turn off UI animations completely (a feature that's normally buried inside the Developer menu) making the phone even more snappier. The phone comes with up to 12GB of RAM and 256GB of internal storage, and while the former is more than enough for any practical task imaginable, the latter may prove insufficient if you shoot a lot of 8K videos (the lack of microSD card slot is a pain in this scenario).
Asus Zenfone 9 Android version
12 with a touch of Zen
The Zenfone 9 comes with Android 12 out of the box with Asus ZenUI on top. You can't tell it's there, most of the time, and the feel is as if you're running clean Android. The ZenUI implementation is really clever, and most of the features are baked-in either using Google tools, or in a way that makes them really inobtrusive. There's no bloatware, and I hope this is a thing of the past now.

One of the most useful features is tied to the Smart Key - you can program it to launch any app with a double-press, or use the voice service. Voice typing and transcription both work very well - if you're driving and simply must reply on that text, just double press the smart key, dictate your answer (it will automatically show inside the chat app you're using) and press send. No more driving and texting.
You can also turn on the "swipe to check notifications" feature, and it can help draw the shade without hand gymnastics but then again, the device is small enough as it is, this feature simply isn't necessary and can lead to phantom activations when you grab the phone. Nevertheless, better to have it and not need it than vice versa. There's a quite nice and comprehensive tips section to show you all the wonderful things you can do with your new Zenfone 9, so you won't be overlooking any cool feature by mistake.
Asus Zenfone 9 Battery
Simply impressive
The Zenfone 9 comes with a 4,300mAh battery onboard, which is impressive on many levels. First, the phone kept the physical dimensions of its predecessor (actually managing to shrink by 2%), while expanding the battery by 300mAh. I'm not sure how Asus managed to do it but the results are there. The Zenfone 8 battery life was nice, but the Zenfone 9 takes this to another level.
For such a small phone, 4,300mAh sounds huge - Asus coins the Zenfone 9 as capable of going for 1.9 days in its own battery test procedure, and I'm happy to report that this is no PR talk. You can check out our test results below - we use automated web surfing and scrolling over a Wi-Fi network at 200 nits of pre-set screen brightness, continuous YouTube playback, and 3D intensive gaming to put the phone through its paces.
Zenfone 9 Battery Test Results:
Outside of benchmark scores the battery life feels quite robust. I'm pretty sure you can get two full days with moderate use, and even if you stomp on the pedal, the phone will get your through on full day with no problems.
Asus Zenfone 9 Charging Speeds
Single battery cell limitations
The Zenfone 9 comes with a 30W charging brick inside the retail box and that's also the maximum power at which you can pump juice inside the battery. That might seem a bit slow, compared to charging champions with 100W and 120W chargers but the main culprit here is that there's a single battery inside. This means that you can't charge two cells simultaneously, basically cutting charging times down.
Nevertheless, you can get from 0 to 100% in a little over an hour (74 minutes), which is not that bad. And with battery life pushing two days, you won't be hooked to the charging cable all that much.
Asus Zenfone 9 Audio Quality and Haptics
Stereo bass magic with Dirac tuning
Another cool and surprising area in which the Zenfone 9 excels is audio quality. Yes, there's a 3.5mm audio jack and you can plug in your audiophile headphones to go through the special Qualcomm Aqstic DAC with hi-res support (WCD9380 codec) but even if you listen to the dual super linear stereo speakers the sound coming out is quite impressive.

Again, for such a small device, the sound has volume and the bass frequencies are artificially enhanced by adding overtones in order to battle the physical limitations of the said speakers. There's also improved crosstalk cancelation, frequency response correction, and if all these terms mean nothing to you, don't worry. It's safe to say that the phone sounds pretty good, borderline impressive.
There's a comprehensive AudioWizard with a 10-band EQ, 4 separate sound scenarios, and it's been co-created and tuned by Dirac. The haptics are also quite good, with a nice zing to the vibration.
Asus Zenfone 9 Competitors
Battle of the minis
The compact flagship phone niche is quite a solitary space right now, which plays in favor of the Zenfone 9. The obvious rival is the iPhone 13 mini, which of course is an iOS device. If we talk pure Android, things are looking even better for Asus, because one of the main competitors is also called Zenfone. The previous generation can be a bargain - it's cheaper, and a little less powerful, trimmed down here and there but still one very potent device.
If you want to go further back generation wise, you can get a Pixel 5, which is similar in size but nowhere near as powerful. Judging by the reception of the previous model, the Zenfone 9 is looking at one very bright future, indeed. And it also gives hope to fans of compact phones around the world.
Asus Zenfone 9 Summary and final verdict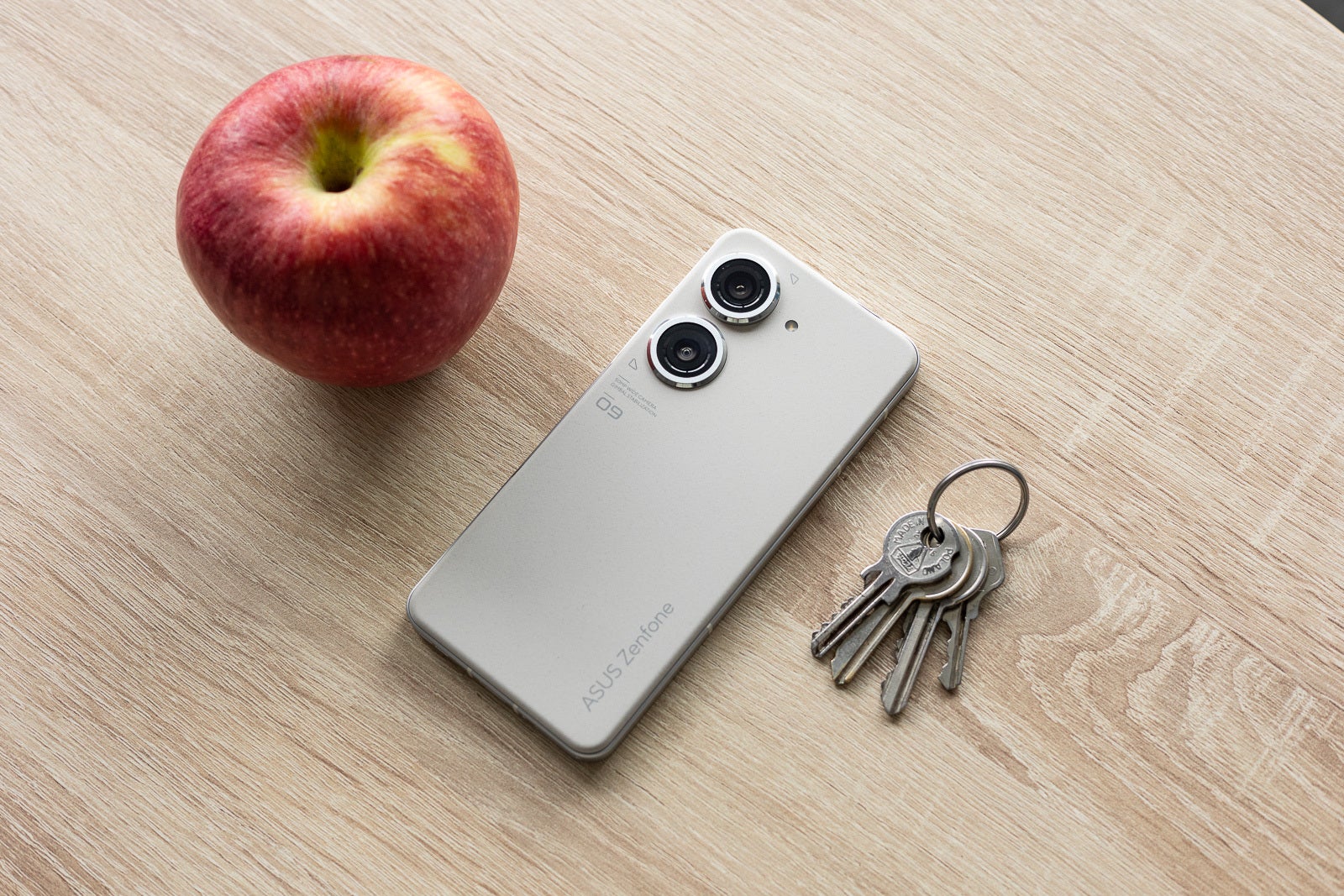 Time for the final verdict. The Zenfone 9 is a great phone, there's no doubt about it. Whether or not it will be great for you, depends on your specific needs. If you like small phones that pack a punch, the Zenfone 9 could be your dream phone. On the other hand, if large screens and multiple camera systems are your thing, you probable won't find the Zenfone 9 as exciting as other, bigger flagships.

But to sum it all up, this phone features an impressive package - the fastest processor out there, a great screen, amazing battery life, surprisingly good speakers, backed by a 3.5mm audio jack, fast and accurate fingerprint scanner, UI tricks to make your experience even smoother, and last but not least, quite a decent price tag.
Recommended Stories