Asus ROG Phone 6 Pro review: gaming, supercharged
16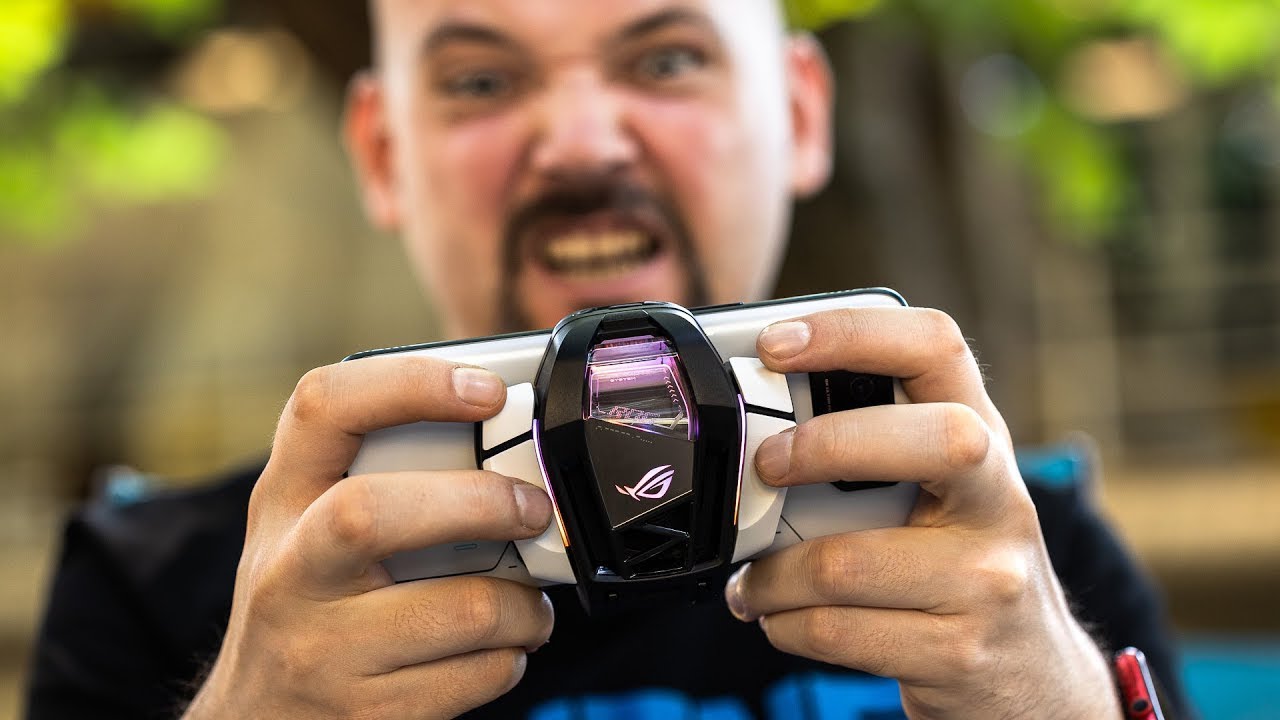 Asus ROG Phone 6 Pro Intro
Mobile gaming is a steadily growing industry and what seemed like the punchline of a bad joke just a few years ago, nowadays looks real and serious. There are actual Twitch streamers that specialize in mobile titles, there are games that are designed specifically for touch controls, and there are mobile versions of console games that successfully imitate the experience you would get when playing on a big machine.
Obviously, your run-of-the-mill smartphone is still limited in what it can do when it comes to gaming. Having extra hardware controls is still a must for most skill-based games, and you always need headroom in performance, just to be sure you don't drop frames.
Asus is the leading company that relentlessly pushes out a dedicated "Gaming smartphone", year after year, and now we have the ROG Phone 6 and ROG Phone 6 Pro. Super-charged to the brim, equipped with shoulder buttons, and honestly having the best stereo speakers we've heard on a smartphone. At least on paper, the ROG Phones are a mobile gamer's dream. But, of course, we have to put it to the test.
Can the ROG Phone 6 Pro deliver in performance and battery life? How does it behave when used as a regular everyday carry? Let's not forget — it still is a mobile phone. Well, let's see!
Asus ROG Phone 6 Pro in a nutshell
Same familiar ROG Phone design

Refresh rate now goes up to 165 Hz

New Qualcomm Snapdragon 8+ Gen 1 chipset

Revamped thermals inside

Side port is now a regular USB C, instead of proprietary connector

New AeroActive Cooler 6 has 4 hardware buttons on the back

New vibration motor for enhanced rumble
Asus ROG Phone 6 Pro Unboxing
We get a 65 W HyperCharge brick in the box and a nice braided USB Type-C cable. Pre-orders are also bundled with the new AeroActive Cooler 6, which this year is not included with the phone.
ROG Phone 6 Pro
65 W charger
USB Type-C cable
Special card that lets you play a short "Welcome to ROG" type AR message
ROG Phone 6
Specs
Absolute insanity, just the way we like it
A smartphone that is targeted specifically at gamers will, of course, rock the best specs it can fit in its body (or budget). The ROG Phone 6 is not interested in being the exception to that rule. In fact, Asus has once again went absolutely over the top when speccing out the ROG Phone 6 Pro
Specs
ROG Phone 6
ROG Phone 6 Pro
Size and Weight
6.8 x 3.0 x 0.4 in (173 x 77 x 10.3 mm), 8.43 oz (239 g)
6.8 x 3.0 x 0.4 in (173 x 77 x 10.3 mm), 8.43 oz (239 g)
Display
6.78" AMOLED, 165 Hz, 1080p, 800 nits max brightness
6.78" AMOLED, 165 Hz, 1080p, 800 nits max brightness
Processor
Qualcomm Snapdragon 8+ Gen 1
Qualcomm Snapdragon 8+ Gen 1
RAM
12 GB / 16 GB
18 GB
Storage
256GB / 512GB, no expandable storage
512GB, no expandable storage
Software
ROG UI / Android 12
ROG UI / Android 12
Cameras
50 MP wide camera
12 MP ultra-wide camera
Macro camera
50 MP wide camera
12 MP ultra-wide camera
Macro camera
Battery Size
6,000 mAh
6,000 mAh
Charging Speeds
65 W HyperCharge
65 W HyperCharge
Price
starting €999 (USD price TBA)
€1,299 (USD price TBA)
Honestly, we are not surprised that Asus waited for Qualcomm to announce the
Snapdragon 8+ Gen 1
before releasing the new ROG Phones. The non-Plus Snapdragon 8 Gen 1 was already a beast of a chip by itself, the new addition bumps performance up by about 10% and energy efficiency by 30% — perfect stats for a phone that is trying to appease the hardcore gamers.
What we are surprised by is how little difference there is between the ROG Phone 6 and the ROG Phone 6 Pro. The latter adds an insane amount of RAM, sure, but you won't be missing out on a lot if you choose to save some cash and just get the base model instead. So, even though we have the ROG Phone 6 Pro for review here, it looks like we can draw pretty solid conclusions on how good the vanilla ROG Phone 6 is.
The ROG Phone has basically kept the same design since inception. Why fix what's not broken, right?
It is built specifically with landscape gaming in mind. So, we have that arched back with a soft matte glass that rests against the palms, we have the ultrasonic shoulder triggers, and the crazy glowing element on the back — in the case of the ROG Phone 6 Pro, there's an actual small OLED screen that can display various animations, and a small "Dare to Play" RGB logo. It's the edgy gaming aesthetic that some might choose to veer away from, while others bask in. It's just that, since it's on the back of the phone, you will rarely get to enjoy it — it's mostly there for other people to see, while you game.
The phone sure is on the heavy side, and that matte glass back will slip off a dry palm, so picking up a case for daily carrying is probably a good idea. The back is defended by a Gorilla Glass 3 slab, but it's the latest Gorilla Glass Victus on the front — you know, if worse comes to worst.
As before, the ROG Phone 6 series have two USB Type-C ports — one on the bottom and one on the side (which becomes the bottom when gaming in landscape). This ensures maximum flexibility for those that want to game and charge their phone or connect different accessories. You might notice that the side port is no longer that weird proprietary port that Asus had going on, and it's not protected by a rubber cap that you are destined to lose. No, it's USB C and USB C, no fret no hassle — an upgrade long overdue, and we appreciate it.
Another thing we appreciate is the presence of a headphone jack — that connector is not often seen on flagship-grade phones. But hey, even though Asus offers its brand-new Cetra wireless earbuds with super-low latency, the company still understands that gamers want their sound feedback to be instant. The best way to do that is still via cable.
The phone is IPX4 rated, which means it's resistant to water splashes, but you know... keep it away from the pool.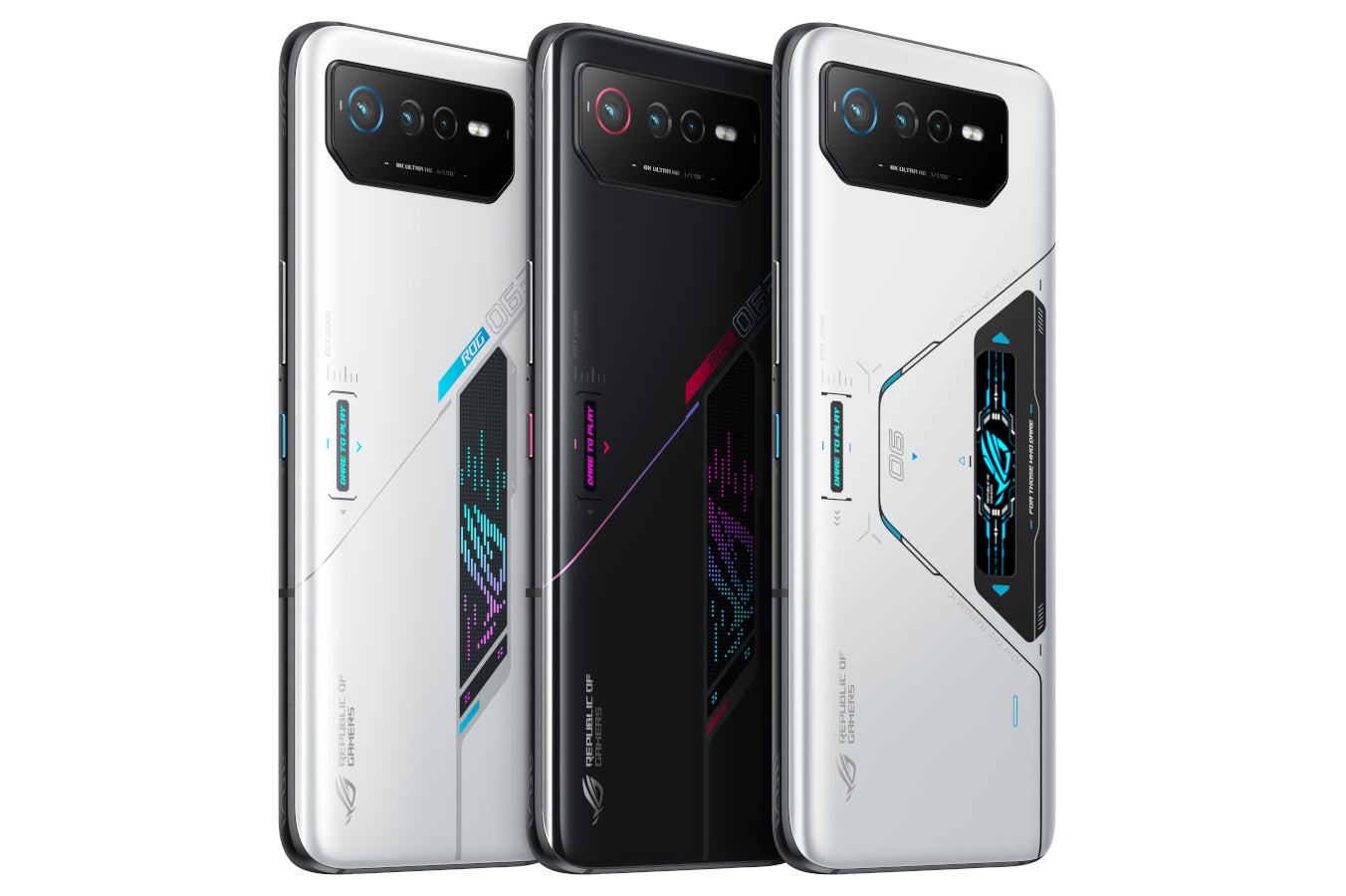 When it comes to colors, there isn't a lot to talk about. The ROG Phone 6 comes in either Phantom Black or Storm White, the ROG Phone 6 Pro is Storm White only. Apparently, people loved the white option of the ROG Phone 5 Ultimate, but were disappointed that it was only available at the most expensive tier, so Asus decided to please the masses. The accessories — the AeroActive Cooler and the ROG Kunai 3 gaming pad — are also available in matching white now.
ROG Phone 6 Pro ultrasonic buttons and AeroActive Cooler buttons
We do need to talk about the buttons for a bit, as this is a major selling point for this phone.
By itself, the ROG Phone 6 has a duo of shoulder buttons — they are found on the right frame of the device when in portrait, so you can say they are on the top frame when playing in landscape. Basically, that's where your index fingers rest, so you hold the phone like a controller.
Asus employs ultrasonic buttons, not physical clicky ones. This was a conscious decision, as the team was balancing between durability concerns and also spatial constraints.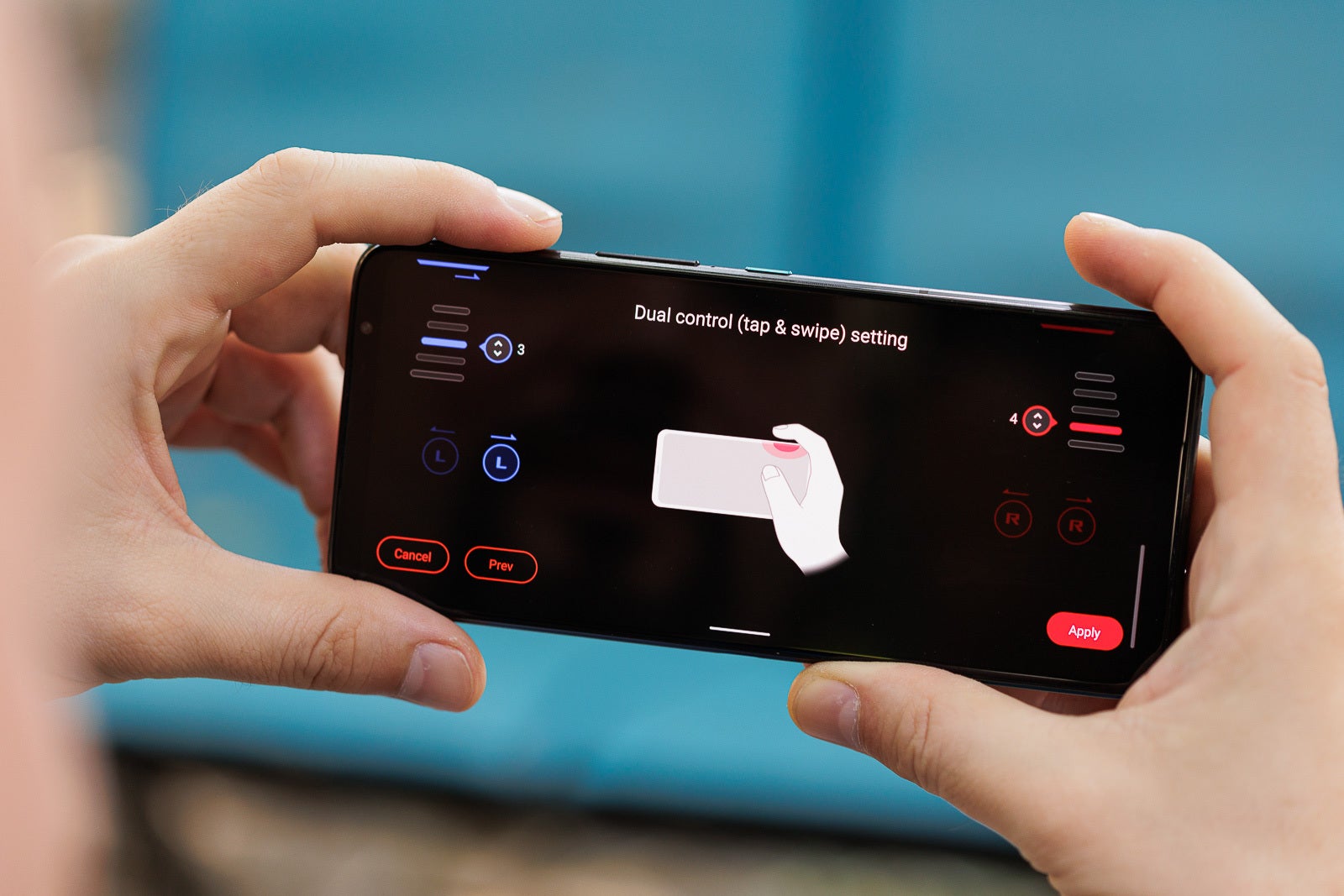 The ultrasonic tech allows you to set up button sensitivity — they can behave like touch pads, reacting as soon as you tap them with your finger, or they may require a bit of pressure to engage. Also, new for the ROG Phone 6 series, you can now program gestures over the pad. So, for example, pressing a shoulder button may do one thing, but sliding your finger across it may do another.
In our experience, we had some trouble to get the swipe controls to kick-in reliably. Though, assuming you can learn this skill, you can actually have 6 different things assigned to the shoulder buttons — left and right swipes can be programmed to do different things, and button taps are a separate deal.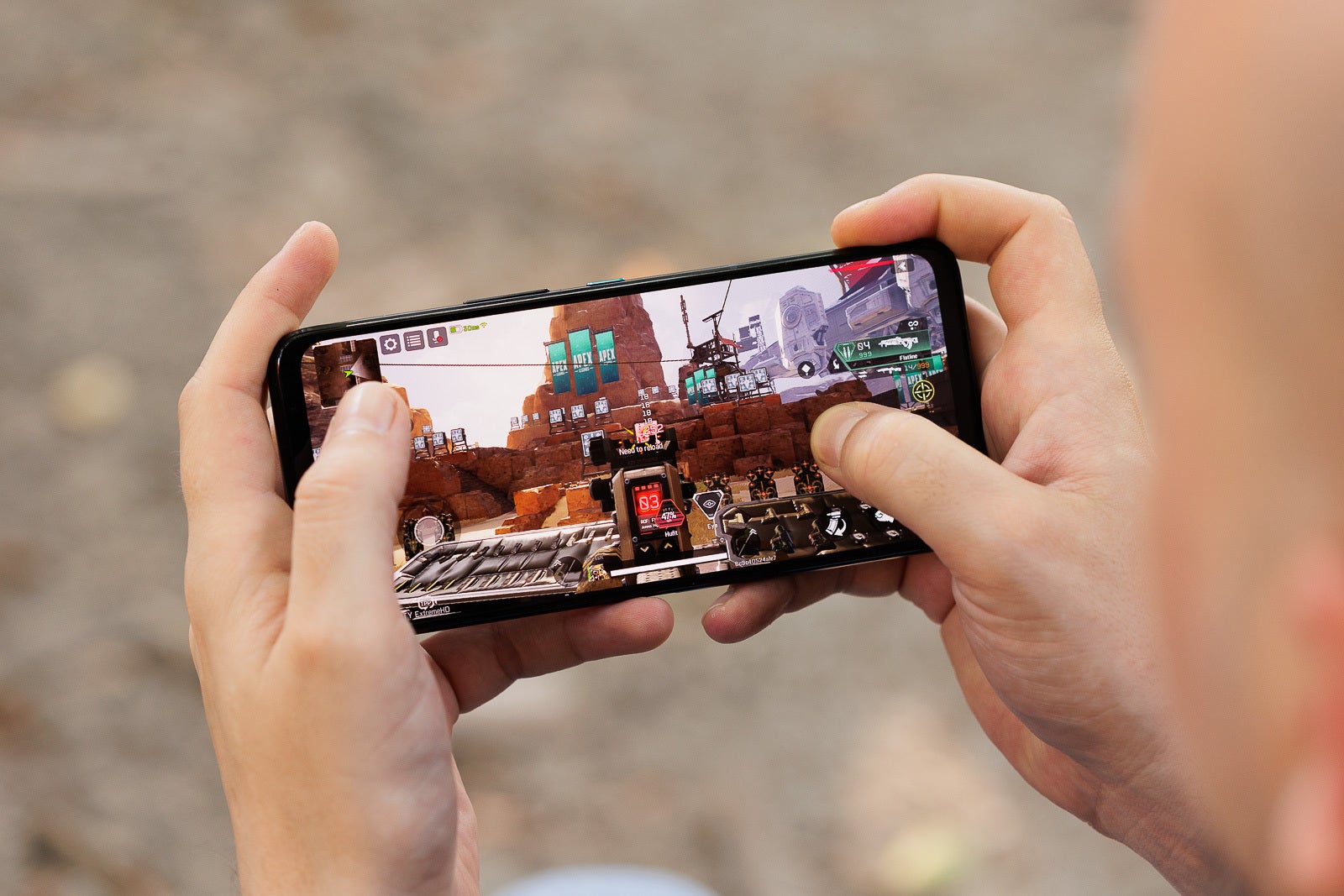 Ergo, even bare, the ROG Phone 6 will give you enough controls to already elevate your gaming experience beyond what's possible with a single touchscreen. Then, there's the AeroActive Cooler 6, which is probably the one must-have accessory for the ROG Phones. This year's model has 4 hardware buttons on it, effectively transforming it into a cooler joypad 2-in-1.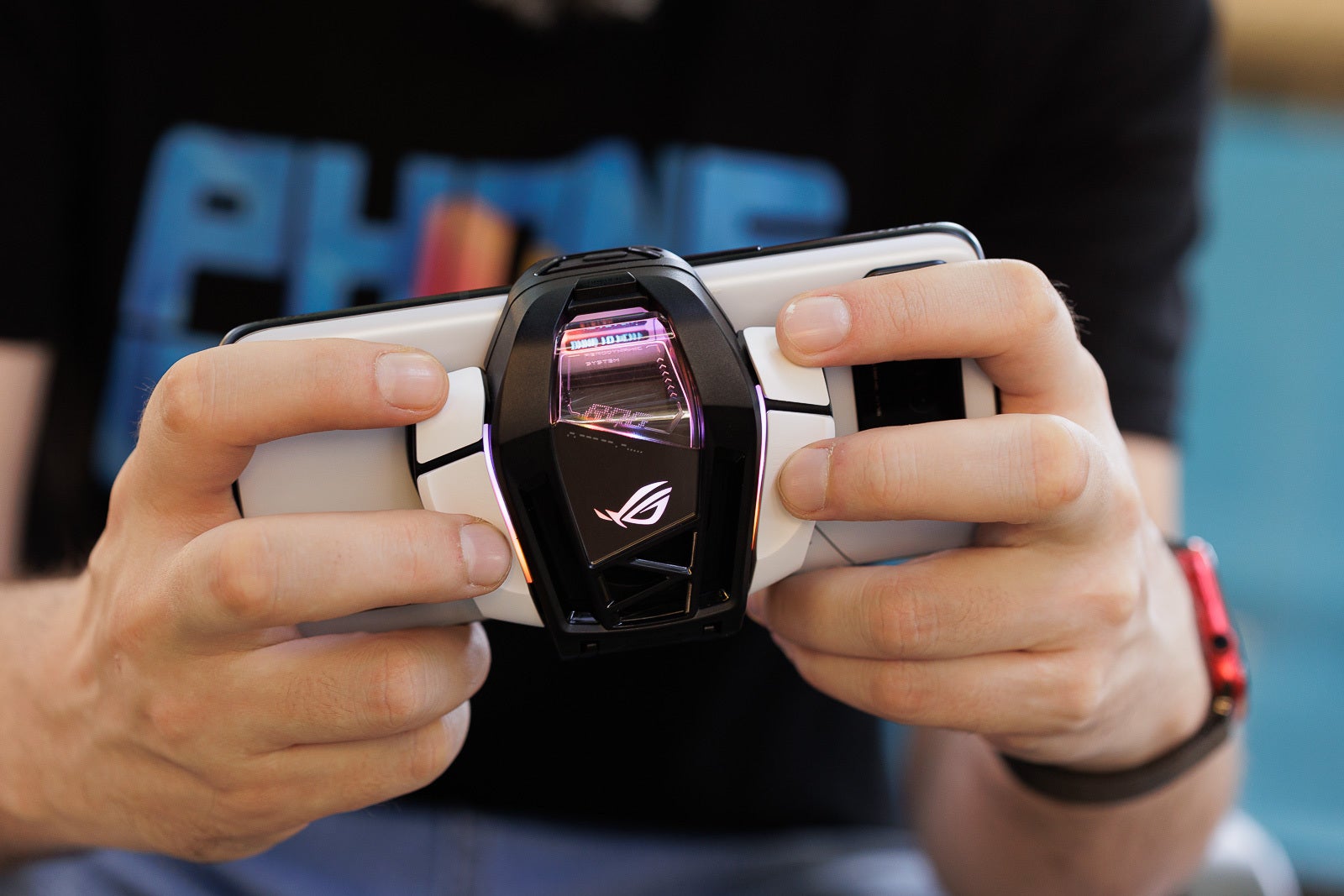 There's no pairing required — you just attach the cooler to your phone. In addition to spinning up to keep the phone's temperature under control, its buttons are instantly recognized and usable. You just need to program what they do — where on the screen they tap and how to behave.
Also, the classic RGB light on the ROG Phone itself might be gone, but the AeroActive Cooler 6 is like a disco — it is unapologetically cheesy and colorful. You can set up the lights to your taste — from strobe style to actual color —, and you can tie different styles to different states that the phone is in. Or, you know... you can turn it off for fear of being too obnoxious.
In all honesty, learning to grip the AeroActive Cooler 6 comfortably is a skill on its own. The best position we found is pictured above and while it's workable, we wouldn'd say it's optimal, as thumbs had to be way too far into the display, thus obscuring our vision when trying to spot targets to snipe.
We love the idea of having these easy setup buttons, and they do feel sturdy and clicky. Since Asus went all in and made the AeroActive Cooler 6 quite bulky this year around, they might as well have made it a bit wider for a more comfortable holding position.
ROG Phone 6 Pro
Display
165 Hz of headshotting power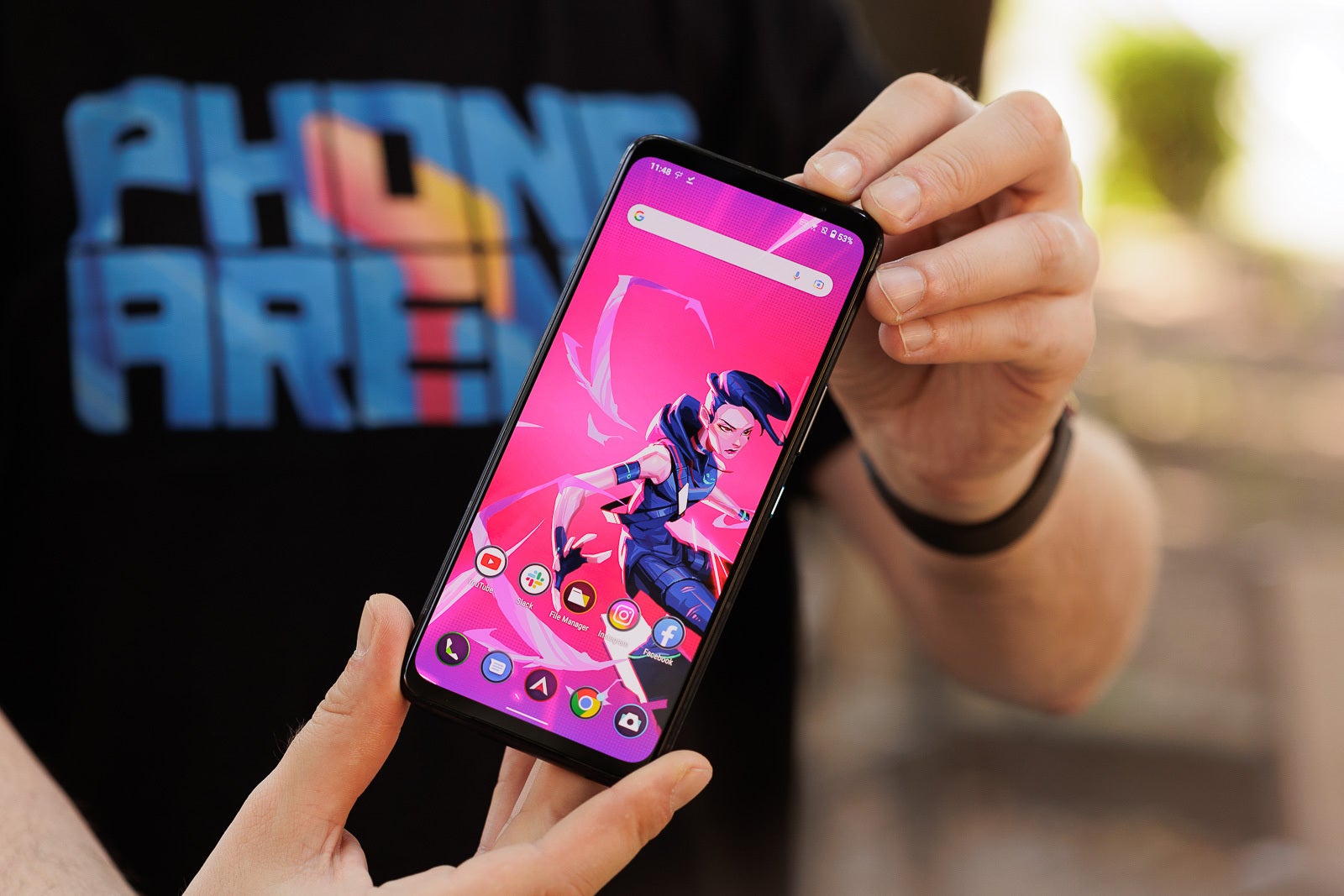 It's a
gaming phone
, therefore it needs a big screen. The ROG Phone 6 and Pro have a 6.78" Samsung-made AMOLED screen that can go up to 165 Hz this year around. Yup, that is getting way too much, even Asus knows this, as the X Mode of the phone will engage 144 Hz instead. But hey, you do have the bragging rights!
Touch polling rate is 720 Hz, meaning the phone is pretty quick at reading your inputs and thus ensuring you get that headshot.
The screen is pretty to look at and there are a few calibrations to pick from, whether you like punchy OLED colors or muted and mature colors. Plus a few options in the middle. Brightness kicks up sufficiently for outdoor use, though, we will be quick to warn you that gaming at super-bright levels with super-high refresh rate engaged is a recipe for overheating and battery drainage.
There's also an always-on option with a few different clock styles. It's off by default and we kind of got the vibe that it isn't a primary feature that Asus wanted to focus on. Plus, the phone has a notification LED on the front — a relic of a bygone era that happens to still be perfectly good at showing you there are notifications waiting for you.
Display Measurements:
The phone has an under-screen fingerprint scanner of the optical variety. Meaning, it engages a light to scan your fingerprint. We found it pretty quick and accurate for the most part.
ROG Phone 6 Pro
Camera
A gaming phone's camera?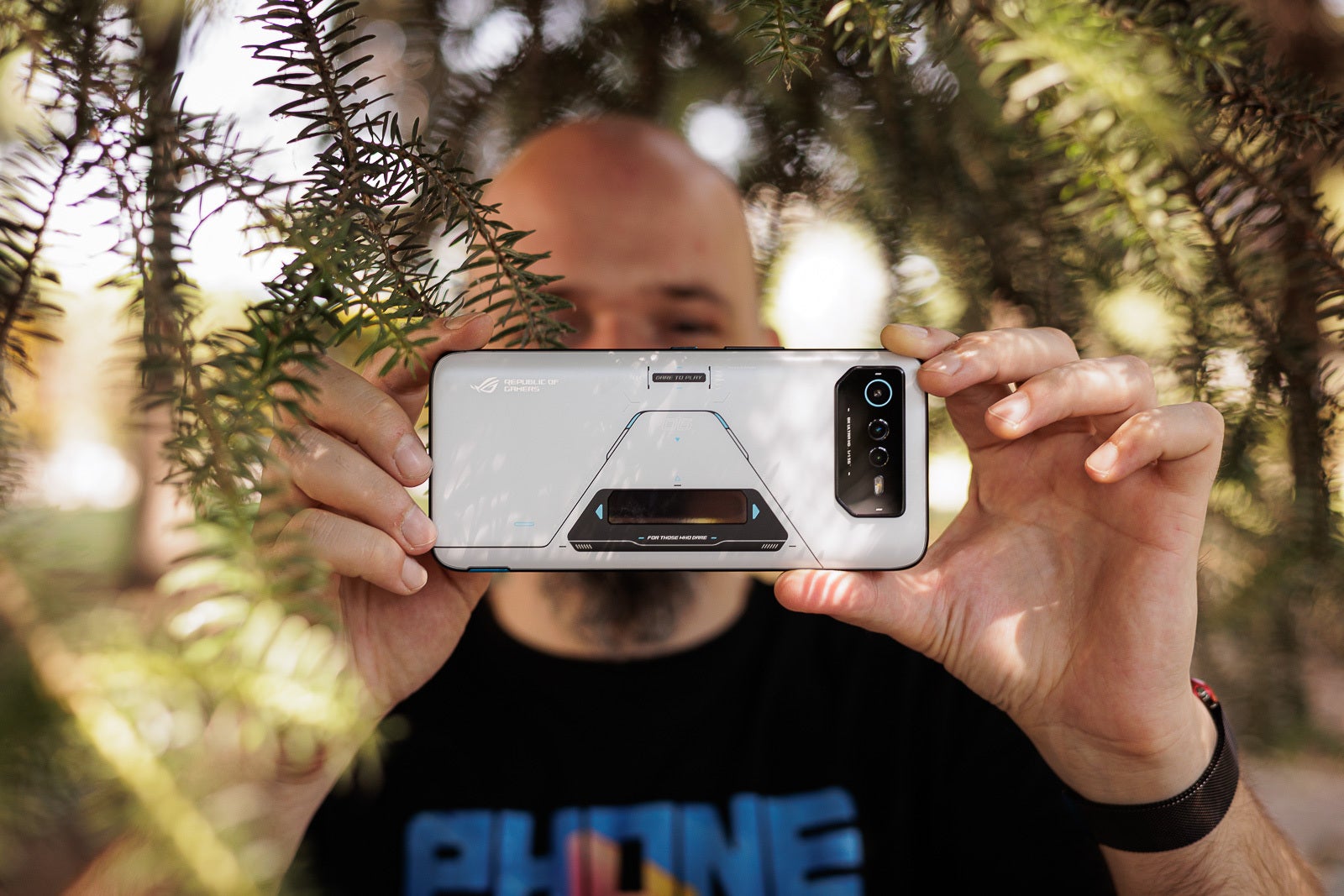 We typically don't really expect much from the camera on a dedicated gaming smartphone. But the ROG Phone 6 Pro managed to pleasantly surprise us.
The main sensor is a 50 MP Sony IMX766 behind an F1.9 aperture lens. The photo it takes are quite good — colors are a bit dialed up and the software sharpening algorithm definitely needs to relax a little. However, dynamics are mostly great — we can see some washing-up of highlight areas in photos, but no burnout. Shadows are also bright and visible, which basically saves the photos.
By all means, the ROG Phone 6 Pro is perfectly capable of taking pictures that are instantly-shareable on social media. It may not have enough features or good enough processing to stand toe-to-toe with the Galaxies and Pixels out there, but it certainly falls in the "good enough" category.
When it comes to video, this phone can go all the way up to 8K at 24 FPS. For this sample, we stuck to 4K @ 30 (though it can do 60). You can see that the sharpening and handling of dynamics is about the same as with photos. But the colors are wa-a-ay too dialed up. Asus may want to consider reigning them back a little bit with an update. Or maybe that was intended, we are not sure, but we aren't fans of the result.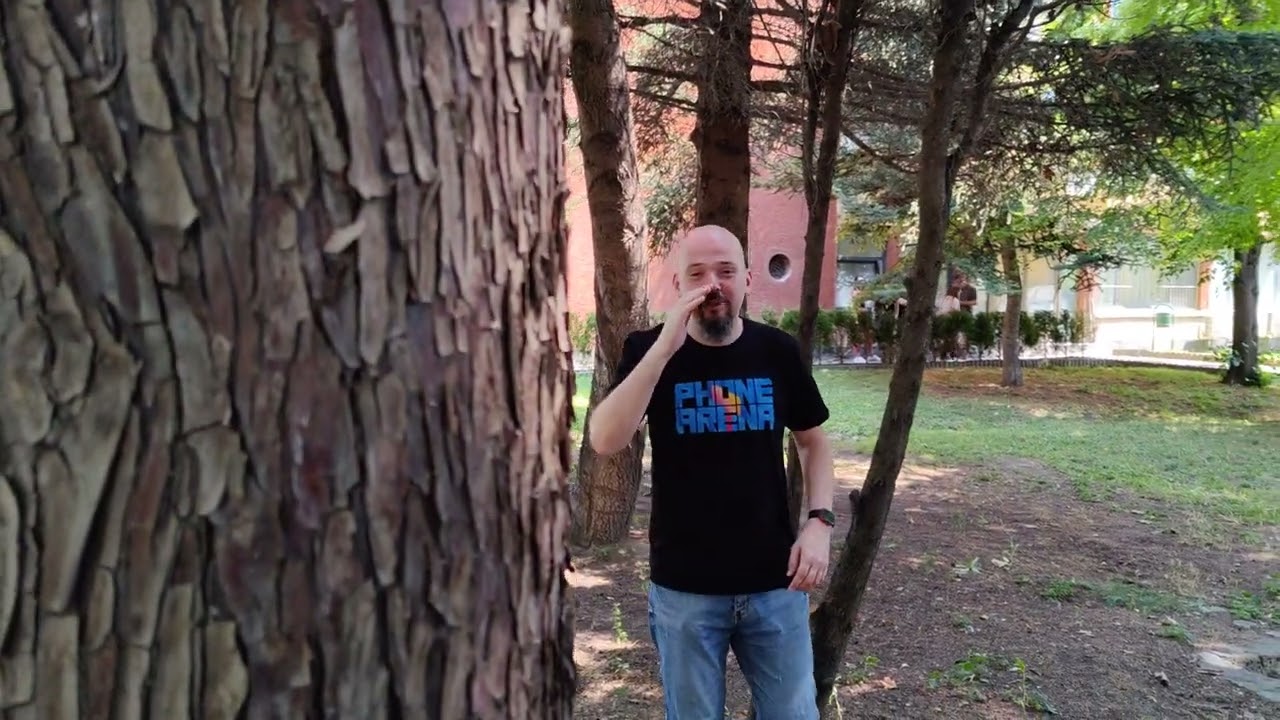 ROG Phone 6 Pro
Performance & Benchmarks
King of the chill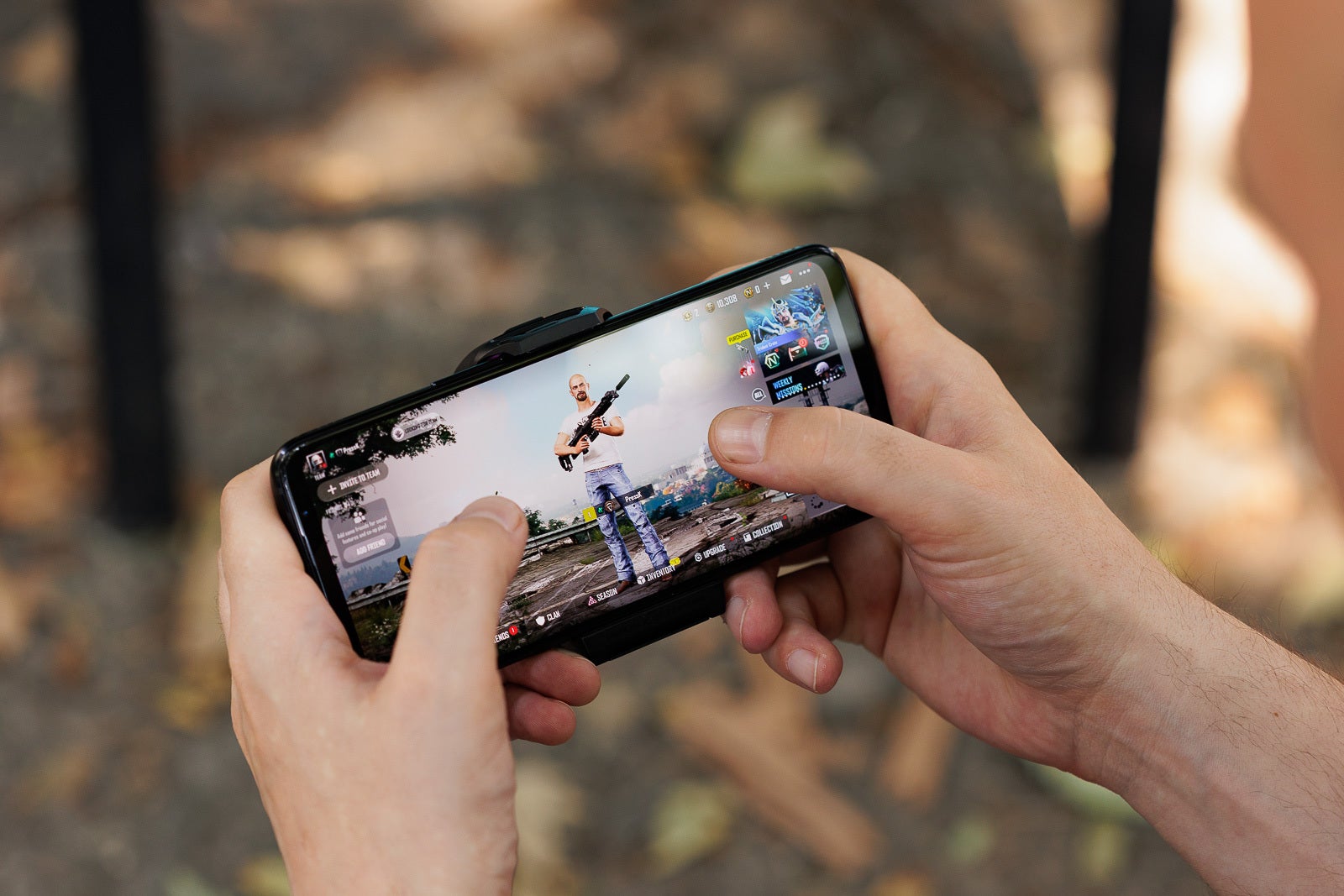 Asus proudly announces that this phone was built from the ground up with speed in mind. Naturally, we've come to expect that from the ROG line.
The company waited for Qualcomm's Snapdragon 8+ Gen 1 to be ready for prime time — it ensures a 10% performance boost and a 30% better energy efficiency when compared to the non-Plus version. Then, Asus applied its own brand of tune-ups and optimization to limit throttling and expand game time, it has UFS 3.1 for extra fast read speeds, and — as we already saw — it has bonkers amounts of RAM.
With the super-fast refresh rate, the phone feels like it's just flying through our input commands. This is, of course, a combination of the fast processor, the fast touch sampling, and the super-high refresh rate of the screen. Gaming on this device is a pleasure and we encountered no frame drops or sluggishness, despite insisting on always playing at the highest graphics settings.
When it comes to benchmarks, obviously, the ROG Phone 6 Pro just steamrolled through them. What we were most impressed with was the 3DMark WildLife Extreme stress test — this benchmark is designed to force phones to overheat and throttle. They usually cave around the 14th cycle. The ROG Phone 6 Pro just did not care.

And, keep in mind, we didn't even use the AeroActive Cooler 6 for those.
Performance Benchmarks:
At its most basic level, the ROG Phone 6 (non-Pro) comes with 256 GB of storage, which is plenty enough for modern smartphones. The next tier over is 512 GB — there is no microSD expansion slot on the phones, but half a terabyte should be somehow sufficient, we think.
ROG Phone 6 Pro OS /
Android version
The ROG Phone 6 family comes with its special ROG UI built on top of Android 12. The former is built on top of Asus' regular ZEN UI, it just has a few extra gaming-related bells and whistles (like the special gaming hub space, called Armoury Crate).
So, that was a lot of names, but here's the bottom line — ROG UI can look and feel a lot like "stock" Android if you choose the Classic theme. The ROG theme is a bit more aggressive, edgy, gamer-looking. The settings menu is expanded with some extra gestures you can program (squeeze the phone or tap on the back), a floating sidebar that can hold shortcuts to your favorite apps, and battery safety settings to help you extend the life of your cell.
Asus promises 2 years of Android builds and 2 years of security patches, meaning that the game will be over in Summer of 2024. OK, that's a bit stingy. We won't complain too much about Android build patches, but the security support should be extended by at least a year more. It's not really a cheap phone, after all.
ROG Phone 6 Pro
Battery
Squeeze every bit of gaming juice out of it
The ROG Phone 6 Pro comes with a 6,000 mAh battery that can keep the lights on for quite a while. In the benchmarks you see below, we had the phone set to Auto refresh rate and its battery management was set to Balanced. If you dive in, you can definitely extend its endurance by a couple of hours more.
PhoneArena Battery Test Results:
These tests are performed in a controlled environment with the phone brightness set to 200 nits.
ROG Phone 6 Pro Charging Speeds
It's 2022 and fast charging is the name of the game. The ROG Phone 6 Pro comes with a 65 W HyperCharge plug in the box, which is capable of juicing up the phone from 0% to 100% in about 40 - 45 minutes. However, those that wish to safeguard the health of their phone's battery can disable fast charging from the Settings, and you can even go further and command the phone to only charge the cell to 80% or 90% of its capacity. These two features will significantly improve the longevity of the cell, which we do appreciate. Still, we are kind of confused why so much thought was put into the phone's longevity, when Asus doesn't intend to update it for more than 2 years.
There is no wireless charging here — such is the price of glowing RGB, secondary display, and ultrasonic buttons, we suppose.
ROG Phone 6 Pro Audio Quality and Haptics
Hands down, the best speakers we've heard on a phone. The ROG Phone 6 Pro has a set of front-firing stereo speakers embedded in its top and bottom bezels. These are loud, detailed, chunky, and fully capable of replacing that small Bluetooth speaker you bought just to have something handy for audio.
Oh, also... headphone jack!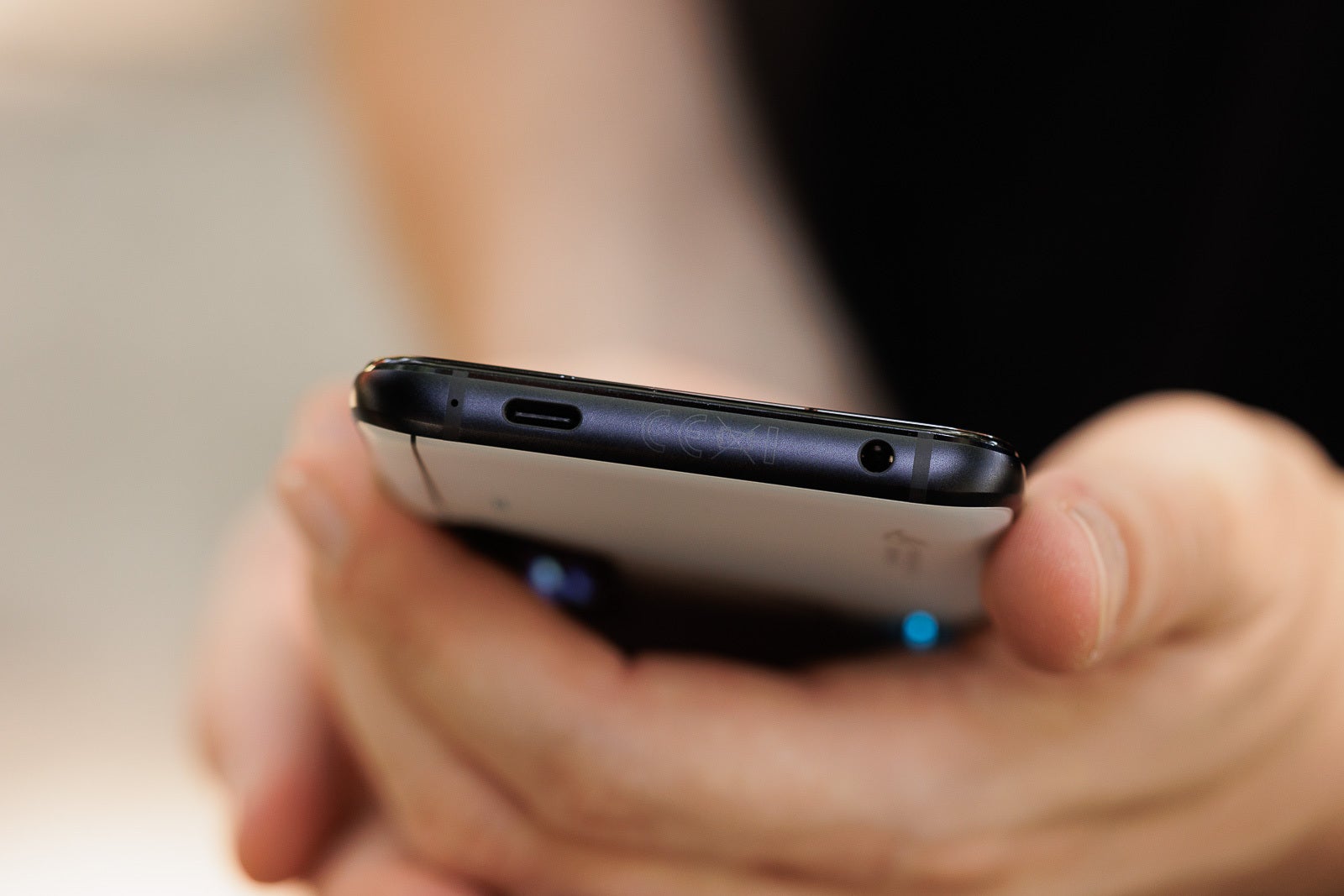 Asus has been on top of its haptic feedback for some time now and the ROG Phone 6 Pro is no different. The phone clicks and clacks with confidence as you tap away at its interface. Our only gripe is that the feedback when we press the ultrasonic buttons feels a bit delayed. It's not distracting, but it isn't entirely too helpful either.
ROG Phone 6 Pro Competitors
As far as
gaming phone
s go, the niche is still not really crowded. We have tested two direct competitors to the ROG Phone 6 Pro thus far in 2022 — the
Nubia Red Magic 7
and the
Black Shark 5 Pro
.
The Red Magic has its own mechanical fan embedded into the phone, which kicks in to keep things cool. The software doesn't let the processor to throttle at all and we got some really impressive benchmark results from it. Downside — the phone got hot enough to literally be hard to hold.
The Black Shark 5 Pro is pretty cool with its mechanical buttons, its more subdued styling, and its 120 W fast charging (15 minutes!). It falls behind in battery life, and camera performance, but it is more affordable — especially if you go for the non-Pro option. It's generally a nice solution as a portable gaming device, but when it comes to a full featureset that you'd need in a daily carry smartphone, the ROG Phone 6 Pro beats it.
ROG Phone 6 Pro Summary and final verdict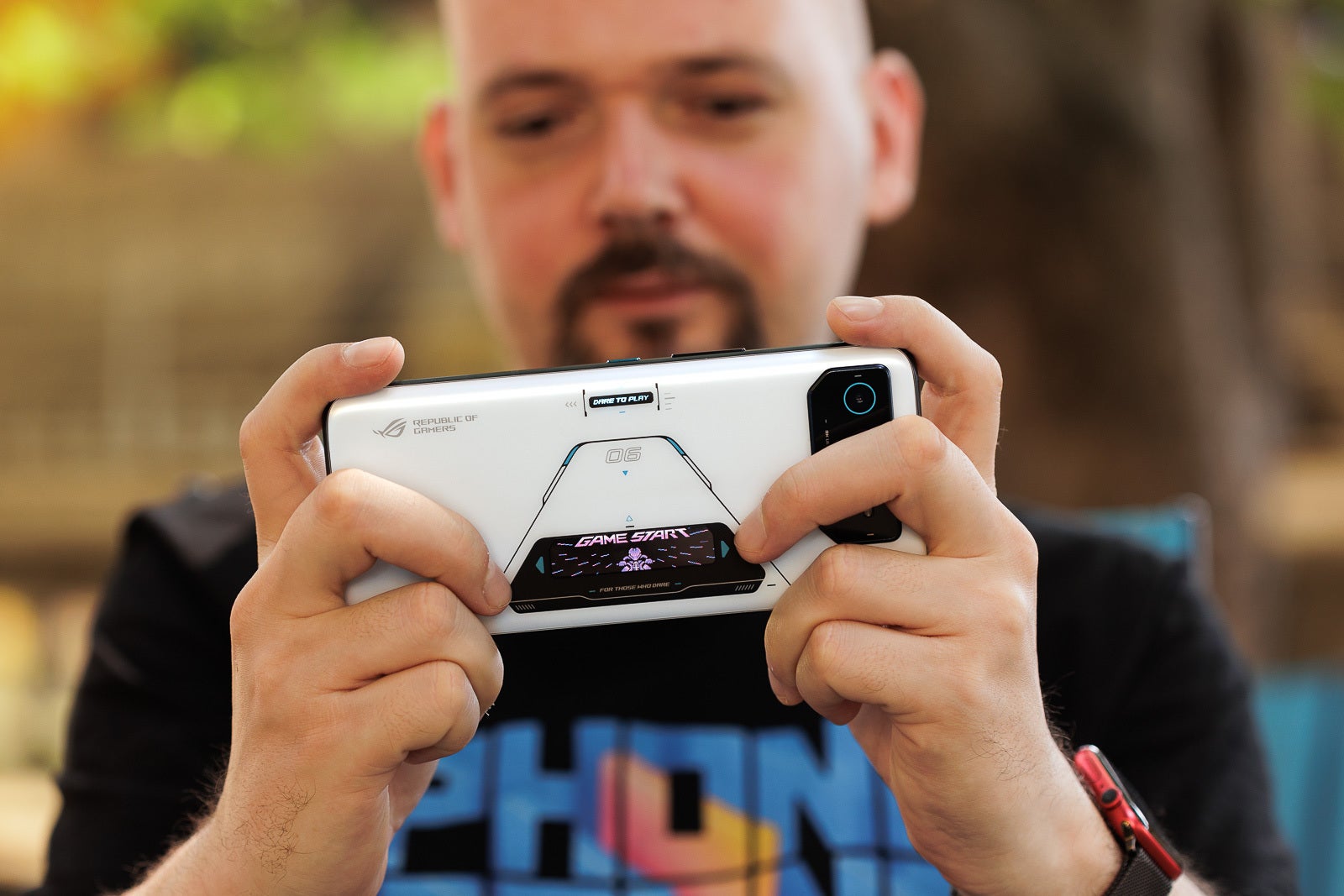 The ROG Phone 6 starts at €999 in Europe (US price TBA) and, at that point, we need to compare it to other mainstream flagships that cost about the same. The
Google Pixel 6
Pro, the Galaxy S22+, and the iPhone 13 Pro will all give you more things you expect from a smartphone — they have better cameras, they have ecosystems and accompanying smartwatches, they have more mature looks.
But what they do not have is what gamers want — hardware that's pushed to the limit, extra controls, dedicated gaming accessories, awesome speakers, and that sweet, sweet over-the-top aesthetic.
If you consider yourself a mobile gamer, we'd say that the ROG Phone 6 / Pro warrants its asking price. It excels at being a gaming device, and it's not too shabby at being "just a regular smartphone". We do find its promised update cycle of only 2 years to be a bit... stingy. Yes, sure, you can keep using it and playing games way after that, but in this modern day and age, we feel like prolonged security support is a must. Especially if you've dropped a grand on your phone.
Recommended Stories