You can now swap 'almost' any old Android phone for a new one at Visible
0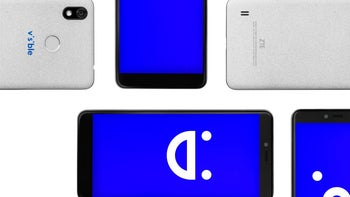 Verizon doesn't seem content with its dominance over the "traditional" mobile network operator landscape, also launching
a new type of wireless service last year
. The unorthodox Verizon-owned Visible carrier moved
away from an invite-only subscribing method
about six months ago, kicking off direct iPhone sales and expanding its support to a limited number of Android handsets
earlier this year
.
As long as your old Android phone turns on, is paid off, and is not currently compatible with Visible, you can send it to the fledgling wireless service provider and receive a brand-new ZTE Visible R2 in its place without having to pay a dime. That means the Galaxy S9 and S9+ are not eligible for these very advantageous "swaps", and the same obviously goes for defective devices incapable of booting up.
To make the operator switching experience even smoother, Visible is ready to send you your new phone along with a SIM card
before
you actually trade in your old device. You'll have 14 days to complete the swap, though, after which you will be charged the full retail price of the 5.45-inch Visible R2 with Android Oreo software pre-installed, 16GB internal storage, 3,100 mAh battery, and 13MP rear-facing camera.
This is just one of many interesting perks you can get by
signing up for Visible service
right now, mind you, alongside nationwide Verizon-powered coverage, no hidden fees or long-term contracts, and a $40 a month plan billed as the nation's "least expensive, unlimited single-line" option. That includes unlimited text, talk, hotspot, and data... with speeds capped at 5 Mbps right off the bat.