Unlocked Galaxy S9, S9+, and Galaxy Note 9 headline Fry's Black Friday and Turkey Day deals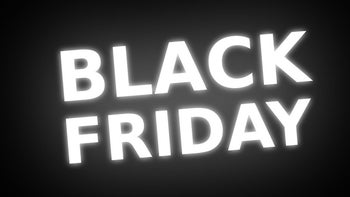 If you haven't found the ideal place yet to get a killer phone at a killer price this Black Friday, it could be wise to check out the special offers and "doorbusters" of
Best Buy
,
Target
, and
Walmart
's smaller rivals as well.

Enter lesser-known retailer of software, consumer electronics, household appliances, and computer hardware Fry's Electronics, which operates a tight network of 34 brick-and-mortar stores in nine US states, including a solid 17 in California.
Fry's will actually hold two different one-day-only, in-store-only sales later this week, starting with fairly attractive discounts on Samsung's Galaxy S9 and S9+, as well as Apple's iPhone XS,
on Turkey Day
, aka Thanksgiving Day, aka this Thursday, November 22.

Stores will open at 9 AM, giving you plenty of time to snatch a $500 Galaxy S9 or $600 Galaxy S9+ before gobbling your festive family dinner. What sets Fry's Electronics apart from the vast majority of Black Friday participants is that handsets like the S9 and S9+ are sold at marked-down prices unlocked and "catch"-free.

That doesn't seem to be the case of the iPhone XS, though, which can bring you $200 savings towards monthly installment plans and buy one get one (up to $700) bill credit with AT&T activations only.
If you wait until the next day, i.e. November 23, i.e.
the actual Black Friday
, you can purchase several other popular unlocked phones with nice discounts, including a $400 Galaxy S8, $500 Galaxy S8+, $750 Galaxy Note 9, and $330 Moto Z3 Play.

The Galaxy Note 9, as well as the Galaxy S9 and S9+, will separately be sold bundled with free $300 gift cards if you don't mind activating the devices on a monthly installment plan with AT&T.

Finally, if you're in the market for a crazy affordable Android tablet, you may want to check out the $59 Samsung Galaxy Tab E Lite, $149 Galaxy Tab A 10.1, or the slightly costlier $387 Galaxy Tab S3. Those aren't exactly the deals of a lifetime, but you're unlikely to find the products cheaper anywhere else.