Twitter testing feature that allows you to limit who can reply to Tweets
4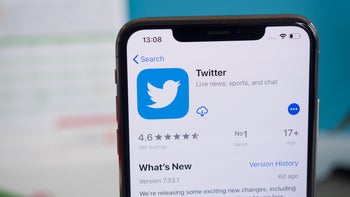 Public conversations on Twitter can sometimes get out of hand because anybody can offer their input. That certainly has benefits too, but the social network recognizes the drawbacks in certain situations and has now unveiled new conversation settings.
Choose who can reply to your Tweets
Twitter has
announced
today that it has started testing a "Conversation Participants" option in the window where a Tweet is composed. Only a limited number of users have access to it at this stage, but it essentially allows users to choose who can reply to a Tweet.
The new options are 'Everyone,' which is the default option; 'People you follow,' which does exactly what it says on the tin; or 'Only people you mention,' which means only the users mentioned in the Tweet can reply.
The key differentiating factor between this new feature and a conversation via DM is that everybody on Twitter can see the conversation. People can still like and retweet (with or without a comment) too.
Twitter says it is exploring how to improve these settings to give people "more opportunities to weigh in while still giving people control over the conversations they start" before rolling it out to everybody.

As mentioned above, the feature is rolling out to a limited group of people globally on Twitter for iOS and Android, in addition to the official website.