Samsung Galaxy S9 goes down to $350 after $200 discount at Costco for T-Mobile use
5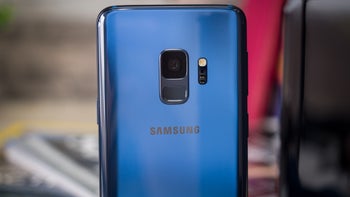 Even if you don't like holes drilled into your smartphone display to house one or two front-facing cameras without the need for a conventional top bezel, you have to admit the
Galaxy S10
is much better than
its predecessor
in more ways than one. But ironically, that could make last year's Samsung Galaxy S9 feel more appealing than ever... at the right price.
Unfortunately, we haven't seen many
compelling deals
offered on the S9 or S9+ by major US retailers on the heels of the Galaxy S10 family release. That changes today with a killer bargain exclusively available for Costco members in brick and mortar Warehouses only through March 31.
The T-Mobile-specific Galaxy S9, which normally fetches $599.99 on Samsung's official website and $549.99 at Costco, is marked all the way down to $349.99 for the next three days on one simple condition. All you need to qualify for this unprecedented deal (apart from the aforementioned obligatory membership) is to activate the phone upon purchasing it on a new or existing line of T-Mobile service.
There are no monthly installments involved, bill credits, trade-ins, or any other strings attached. You can pay the 350 bucks outright after an "instant" $200 discount and get a device that's no longer among the world's very best high-enders, nonetheless crushing its competition at this insanely low price point. After all,
you're still looking
at Snapdragon 845 processing power here, a decent 4 gigs of RAM, 64GB internal storage, 3,000 mAh battery capacity, a beautiful 5.8-inch Super AMOLED screen with the thinnest of bezels and no holes or cutouts, and a respectable 12MP rear-facing camera.
If you want a little extra oomph and a more "modern" design, it's worth pointing out that Costco has also extended its
amazing Galaxy S10 and S10e deals
until March 31, charging $650 and $600 for the two newbies after savings of $200 and $100 respectively. The same condition applies.