Brand-new Galaxy S9+ scores massive $315 discount in new eBay deal
2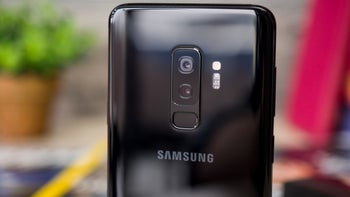 We are mere hours away from the actual commercial release of Samsung's next big...
family of flagship phones
, and even though the
Galaxy S10
and
S10+
bring a number of major upgrades to the table compared to their predecessors, the world's largest mobile device vendor continues to charge an arguably exorbitant $739.99 for an unlocked Galaxy S9+.
While one reliable way to save a little extra dough on a handset originally priced at $840 would be to purchase it from Best Buy and activate it right away on Sprint, which nets you an additional $100 discount, an even better method to make sure you don't overspend on this 2018 powerhouse is to get it on eBay. Not just from any obscure seller, of course, as
Never MSRP
can go as low as $524.99 right now for brand-new, dual SIM-equipped, factory unlocked units in your choice of black, blue, gray, purple, or gold paint jobs.
That's more than 300 bucks less than the list price of the
Samsung Galaxy S9+
, although the downside is (as always) the lack of a valid US warranty. For what it's worth, you're looking at both free standard nationwide shipping and free 30-day returns from a veteran eBay member with a squeaky-clean track record. We're talking 99.4 percent positive feedback from the last 12 months, with over 15,000 favorable ratings offered by satisfied (and verified) buyers.
The
Galaxy S9 Plus
on sale today at 525 bucks is powered by an "international" Exynos 9810 processor, sporting a 6.2-inch Super AMOLED display with minimal bezels and no holes that some people may actually like more than the perforated screen on the S10 and S10+. The 3,500 mAh battery, dual 12MP rear-facing cameras, classic rear-mounted fingerprint sensor, 6GB RAM, and IP68 water-resistant construction make the Galaxy S9+ a heavyweight contender even by 2019 standards, which means the bang for buck here is pretty darn impressive.