Samsung Galaxy S21 might hit the stores in January
0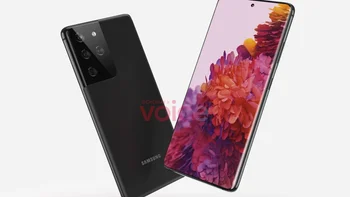 Samsung
might be gearing up for an early release of its next flagship - the
Galaxy S21
. Last month there were speculations that
Samsung might launch the S21 as early as December
, and while there's also information that the
Galaxy S21 is already in production
, the latest reports hint at a January-February release.
The information was published by
SamMobile
, citing unnamed sources in South Korea. It claims that Samsung will unveil the Galaxy S21 in early January and prepare it for market release later the same month or in early February at the latest. Typically, the S-series makes its debut in late February and goes on sale sometime in March. The reason behind the sudden shift in Samsung's schedule is not clear at the moment but it might have something to do with Apple's iPhone event.
By opting for an earlier release of the Galaxy S21, Samsung might want to cut short Apple's free reign as the company that offers the most advanced phones on the market. The iPhone 12 series hits the stores a couple of months earlier than the Samsung S-series and the Korean company might want to change this. Another possible reason is the current COVID-19-infused reality in which companies have to make certain adjustments in their business in order to mitigate losses and stay competitive.
At the moment, the information is far from confirmed so take it with a serious grain of salt.