Samsung Galaxy Note 9 price drops to a crazy low $650 in the latest eBay deal
10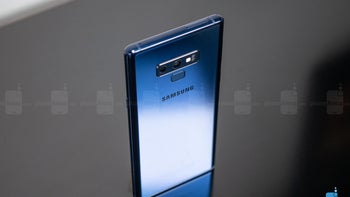 As good as it is (and it's a darn good phone, as we discovered months ago when
reviewing it in great detail
), the Galaxy Note 9 was never worth $1,000. Fortunately, both Samsung and third-party retailers like Best Buy and Amazon seemed to acknowledge that fairly quickly, trying many different ways to sweeten the deal in the face of intensifying competition.
Even so, eBay is still the place to go for the heftiest savings. Hot on the heels of a
$675 listing
from seller Sobeonline1, which has gone up to $710 in the meantime, Never MSRP is dropping the price of its own factory unlocked stock to an almost ridiculously low $649.99.

That's an incredible 350 bucks off the Galaxy Note 9's standard list price, and although there's only a "limited quantity" available at that price, you can currently go for a grand total of three color options.

The Lavender Purple, Ocean Blue, and Midnight Black units on special offer (again) are brand-new, unused, unopened, and undamaged, but they obviously come without a valid US warranty.

On the bright side, nationwide shipping is free, the seller's reputation is pretty much flawless, and LTE connectivity speeds should be easy to achieve on GSM networks like AT&T and T-Mobile.

Your 650 bucks will buy you a Galaxy Note 9 variant with a Snapdragon 845 processor and dual SIM support, as well as 6GB RAM, 128 gigs of internal storage space, stellar 12MP dual rear-facing cameras, and massive 4,000 mAh battery capacity. Who knew Black Friday would fall on a Thursday this year?