Brand-new Galaxy Note 8 with full 1-year warranty sinks to an unbeatable price of $400
2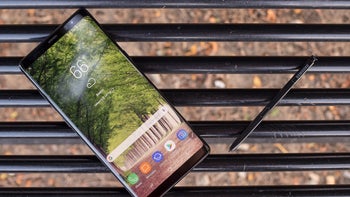 You know how Samsung was still charging a
ridiculously high $900 for an unlocked Galaxy Note 8
shortly after the announcement of the Note 10 and Note 10+? As crazy as it sounds, nothing has changed between then and now, although you can get a $350 discount on a Sprint-locked variant at the manufacturer or save a "cool" 100 bucks by purchasing the unlocked model from Best Buy and activating it on the same network upfront.
If you're not sold on any of those two "deals" (because they're clearly not very good), you may want to consider buying a "Midnight Black" Note 8 from Woot today at a much more reasonable price of $399.99. While the Amazon-owned e-tailer typically sells refurbished or used gadgets, this particular one-day-only promotion stars brand-new unlocked
Galaxy Note 8
units compatible with AT&T, T-Mobile, and all the other GSM networks available nationwide.
Granted, you can get the same phone at a lower price in a reasonably good cosmetic condition and full working order on eBay, but Woot also throws in a standard one-year manufacturer's warranty. That's not something you can easily find on eBay, and the killer new deal on a new Note 8 undercuts the
best comparable recent special offer from Amazon
.
Bottom line, if you're not bothered by the advanced age of the
2017-released beast
, its outdated Snapdragon 835 processor, or unlikely Android 10 promotion, you should absolutely pull the trigger here before it's too late. After all, that aforementioned SoC is still plenty fast, the 6.3-inch AMOLED display an absolute knockout, the built-in S Pen very convenient for certain things, and the dual 12MP rear-facing camera system... not so bad for a $400 price point.
Check out the deal here