Get these two excellent 5G-enabled Moto G mid-rangers at huge discounts while you can
We may earn a commission if you make a purchase from the links on this page.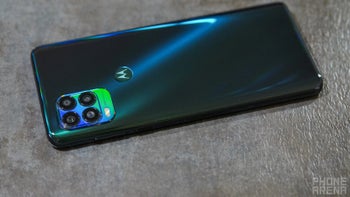 Just like Amazon's first round of
Prime Day 2022 deals
and steals back in July, this week's second huge batch of Prime-exclusive discounts on many of the most popular tech products out there is slated to run for 48 hours in total rather than only lasting one day.
That means there's still a bit of time left to buy a nice Christmas gift for a loved one or even yourself at quite possibly the lowest price of the entire holiday season without having to wait until late November or December and fear the (offline or online) crowds will be too large to get what you want with minimal effort.
As long as you have a Prime subscription, you don't need to lift a finger or jump through any other hoops to order an unlocked
Moto G Stylus 5G (2021)
at a higher than ever discount of 170 bucks in a 256GB storage variant, for instance.
Normally available for a somewhat excessive $399.99, the slowly aging pen-wielding 6.8-incher has naturally received a bunch of price cuts in the last few months, never dropping quite as low as today. No, not even during the previous Prime Day extravaganza, when the handset was marked down by a similar but not identical $160.
With a middling Snapdragon 480 processor under the hood, last year's
Moto G Stylus 5G
is obviously eclipsed by the MediaTek Dimensity 700-based
Moto G 5G (2022)
in terms of raw power, which makes the latter a very interesting value proposition as well at 115 bucks under its $399.99 list price.
Like its stylus-supporting forerunner, the newer and smaller 6.5-inch member of
Motorola
's expansive mid-range Moto G family pairs a generous 256 gigs of internal storage space with a 6GB RAM count at the aforementioned discount, which is slightly humbler than the one Amazon offered for its first Prime Day event of the year while beating all other deals at all major retailers since then.
But just because it's younger and
guaranteed to receive an official Android 13 update
... someday, that doesn't necessarily mean the
Moto G 5G (2022)
is a better choice for all prospective buyers. In addition to a built-in stylus, the 2021 Moto G Stylus 5G has a more versatile rear camera system and higher-resolution screen going for it, although the non-Stylus 2022 model does support 90Hz refresh rate technology, making your decision pretty darn hard.
At the end of the day, though, if you understand exactly what you're getting, you should be more than satisfied with either of these two mid-end Android soldiers at these massively reduced prices.