ARCore apps are now available for the Xiaomi Mi Mix 2S in China
Google's ARCore apps can now run on the
Xiaomi Mi Mix 2S
in China. The apps are available in the Xiaomi App Store through a partnership with Google. A tweet from the Google AR & VR Twitter account announced the news today, although the exact ARCore apps that are now compatible with the Mi Mix 2S were not named. Google did say in the tweet that more partners for ARCore are coming soon.
The Mi Mix 2S is the first phone from the manufacturer to support ARCore. Overall, 34 handsets are compatible with the platform, and Samsung leads the way with 11 such phones. A complete list of Android handsets that support ARCore can be found at this
link
.
You can learn more about ARCore by viewing Google's official video introducing the SDK last year. Simply click on the video at the top of this article.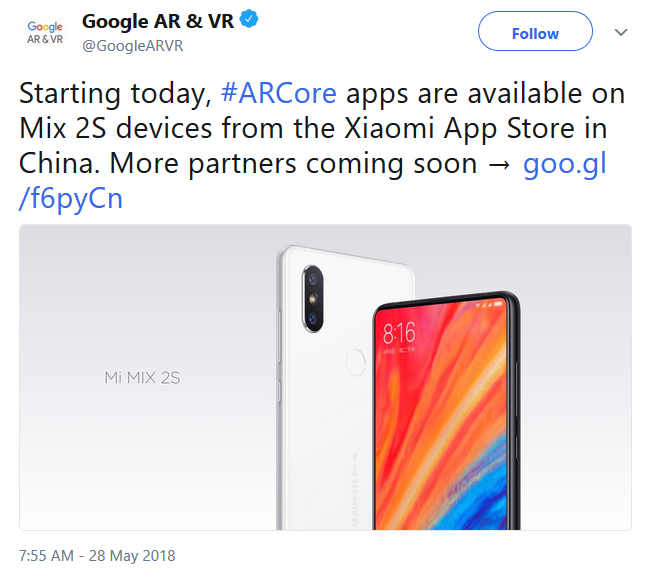 Google announces that the Xiaomi Mi Mix 2S now supports ARCore apps