Lenovo's smaller Smart Display now comes bundled with free Google Home Mini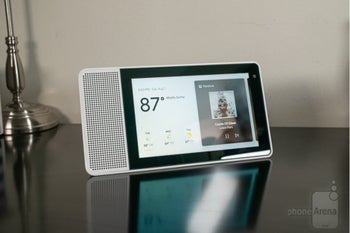 Google has made extraordinary progress in its fight against Amazon as far as both
virtual assistants
and
smart speakers are concerned
, despite making a late start with the Alexa-rivaling
Google Assistant
and Echo-slaying Google Home a couple of years back.
The direct
Echo Dot
challenger is once again available free of charge, probably for a limited time only, in combination with a new type of smart gadget. We're talking about Lenovo's recently released
Smart Display
, itself powered by the increasingly versatile and ubiquitous Google Assistant. Namely, the 8-inch model, which already seemed like a fairly decent deal at a recommended price of $199.99.
The same two Benjamins are now enough for Lenovo's smaller
Echo Show
contender and Google's in-house Echo Dot killer, and all you have to do to take advantage of this latest Best Buy promotion is add the Smart Display to your cart.

A complimentary Google Home Mini will be included automatically, saving you a cool $49. Of course, the teeny-tiny smart speaker is often marked down from a wide range of retailers, currently fetching $39 through Google's own US e-store, for instance.

Basically, the 8-inch Lenovo Smart Display and no-screen Google Home Mini are capable of the same things, relying heavily on voice assistance and helping out around the house. But the former is obviously significantly more popular, convenient, and in lack of a better word, just all-around smarter.