Amazon continues to lead global smart speaker market, but Google is slowly catching up
4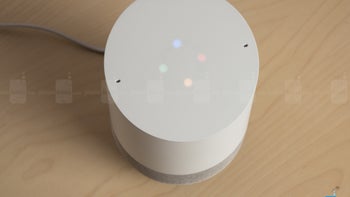 Amazon single-handedly established the now-flourishing
smart speaker market
, retaining its comfortable domination over rivals Google and... Alibaba for yet another quarter, according to the latest Strategy Analytics report.
But although Apple is finding it trickier than expected to boost the global shipment volume of the overpriced
HomePod
, the robust and varied Google Home lineup is gradually getting closer to Amazon's commanding Echo family.

If these new numbers are correct, the Mountain View-based search giant achieved a monumental 420 percent year-on-year growth in Q2, compared to a "measly" 64 percent surge in Echo shipment figures.
Shipping 3.2 million
Homes
,
Home Minis
, and
Home Maxes
between April and June 2018 was enough for Google to snatch a 27.6 percent slice of the pie, up from 16.1 percent during the same timeframe of 2017. Meanwhile, Amazon dipped from a 75.8 to a 41 percent market share, selling 4.8 million Alexa-controlled smart speakers, up from 2.9 mn.


Together, the two market leaders "only" have a 69 percent share now, compared to more than 90 percent in Q2 2017, as Apple got from 0 to 5.9 percent, with Chinese e-commerce giant Alibaba in third place overall, at 7 percent. JD.com and Baidu are another two China-based companies rising quickly in this increasingly crowded and competitive industry, as Google, Amazon, and Apple are unable to specifically cater to the world's largest smartphone market.
As far as HomePod numbers are concerned, Apple can't be too happy about its estimated 700,000 unit shipments during Q2, which are nonetheless slightly higher than the 600K posted in Q1. On the bright side, Strategy Analytics says the company has established "an early lead in the premium smart speaker market, benefiting from a fiercely loyal fan base and strong momentum behind its Apple Music service." At the end of the day, you probably can't make a decent profit off the
Echo Dot
or
Google Home Mini
.
Recommended Stories