Poll results: iPhone 9 would've been the best name for the "affordable" iPhone?
5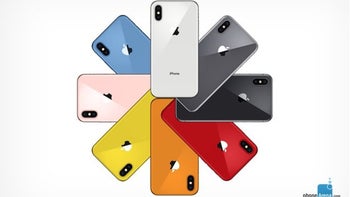 We are just hours away from the unveiling of 2018's iPhones. As far as we know, we are about to see three new models, spread across three price tiers. The most affordable would be called the
iPhone XR
and the most expensive —
iPhone XS Max
. Or at least that's what the latest, still
hot-out-of-the-oven leaks
tell us.
But the 2018 iPhone names were not set in stone for a long time, oh no. According to leaks, Apple had a lot of trouble setting its mind on the monikers. The cheapest version in particular went from iPhone 9 to iPhone XC to iPhone XR... and who knows what other ideas were discussed and not leaked.
So, we wondered — is the iPhone XR a great name? We asked you in a poll, which of the previously leaked names you'd prefer for the most affordable 2018 iPhone. Turns out iPhone 9 would've been good enough, at least according to the poll results.