This is hands down the best deal you can find on a refurbished iPhone 7
6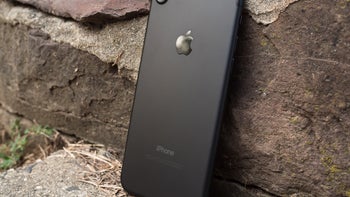 Countless market reports showed the iPhone 7 and 7 Plus impressively retaining their popularity on the heels of last year's iPhone 8/8 Plus/X release, but with the hot new
iPhone XS
and
XS Max
up for
pre-order
, the (relatively) affordable
XR right around the corner
, and the 8 and 8 Plus available cheaper than before, all the excitement over 2016's generation may have fizzled out.
If you don't feel that way, you'll want to keep in mind Apple is still selling the
iPhone 7
and
7 Plus
, starting at $449 and $569 respectively. The two are obviously even more reasonably priced in certified refurbished condition, fetching as little as $379 and $479 with full one-year warranties included.

But if you're looking to really maximize your savings, it might be a good idea to head over to eBay and poke around. If you don't have time for that, allow us to help you out by recommending an essentially unbeatable deal.

You can purchase a 128GB GSM unlocked iPhone 7 in Jet Black in exchange for only $324.99 right now from a veteran seller with a near-flawless 97.8 percent positive feedback record.

The device is obviously not new, but it does come with a 60-day seller warranty, having been "professionally restored to working order by a Carrier-approved vendor." That means light signs of wear like scratches, scuffs, and minor dents are to be expected, but the product has been "inspected, cleaned, and repaired to meet manufacturer specifications."
In other words, it's
almost
as good as new, selling for a substantial $245 discount compared to the recently slashed list price of a brand-new 128 gig variant. If you don't like the "Jet Black" shade, you can also get the seller refurbished iPhone 7 in rose gold at $329.99 or "normal" black in exchange for $332. All prices are good with 128GB storage, while 256 gig configurations start at $359, which is certainly not bad either.