iOS 7 release date and time are today (Sep 18), get ready to update!
99+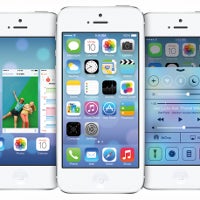 UPDATE:
Apple is now
rolling out the update
. Read how to
download and install iOS 7
, and be sure to share your knowledge of any
issues
that you may run into during the installation process!
Wohoo, the painful wait is almost over, and now users are about to finally get iOS 7 as a free update for their iPhones, iPads and iPod touches! Apple has promised that it'll release the new version of its mobile OS today
(September 18)
, and while the company hasn't provided a specific release time at which the update will go live, history shows that users on the west coast will get iOS 7 some time in the morning, at about
10AM
PT
. This would mean that east coast is going to get the update at about noon. Meanwhile, it'll be the late afternoon in Europe when iOS 7 is expected to start knocking on the other side of your iPhone's screen.
Updating your iPhone, iPad or iPod touch should be very easy and hassle-free. You can either install the update wirelessly over the air (OTA), or by using the desktop iTunes program. If you prefer the second option, be sure to update your iTunes to the latest version first.
Since that's Apple we're talking about, chances of anything going wrong tend to be slimmer than usual, but it's never a bad idea to back up all of your information before you begin with the update. Also, be sure to have your iPhone charged before that, as it will probably refuse to update if its battery is running low. Finally, it might be wise to consider waiting a day or two before you install the update on your phone, because Apple's servers will surely be quite busy on launch date, resulting in low download speeds and possibly even failed downloads. Besides, if there happen to be any issues with the way Apple's pushing the update, those will probably be resolved in a day or two, though, as we said, it'd be quite surprising if any problems occur.
iOS 7 is compatible with iPhone 4 and up, iPad 2 and up, as well as iPod touch 5th generation.
Expected US release times:
| | | | |
| --- | --- | --- | --- |
| Pacific | Mountain | Central | Eastern |
| 10 AM | 11 AM | 12 PM | 1 PM |
Expected European release times:
| | | | |
| --- | --- | --- | --- |
| GMT | British | Central European | Eastern European |
| 5 PM | 6 PM | 7 PM | 8 PM |
Expected Asian release times:
| | | | |
| --- | --- | --- | --- |
| Hong Kong | China | Korea | Japan |
| 1 AM (Sep 19) | 1 AM (Sep 19) | 2 AM (Sep 19) | 2 AM (Sep 19) |
Read more about iOS 7
Apple iOS 7: all the new features