Huawei continues to dominate world's largest smartphone market, Apple falls into 'others' category
11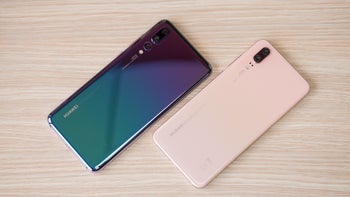 Apple may have had
a stellar second quarter stateside
, and Samsung quickly regained the lead over Xiaomi in
India's pivotal smartphone market
, but the latest Canalys report once again proves the two global industry leaders can't find their footing in China.

This hasn't always been the case, of course, as Samsung ruled today's largest smartphone market just four years or so back, with Apple then moving in the number one vendor spot for a couple of quarters between the end of 2014 and beginning of 2015.

Fast forward to the April - June 2018 timeframe, and it shouldn't come as a surprise that Huawei enjoys comfortable local domination, followed by compatriots OPPO, Vivo and Xiaomi. Apple is still in the country's top five, but due to another share decline, the Cupertino-based smartphone manufacturer is now included in the "others" category of this newest shipment analysis.

In contrast, Huawei has managed to ship no less than 28.5 million units domestically during Q2 2018, breaking China's all-time quarterly volume record, as well as racking up the greatest market share (27 percent) of any vendor since Q2 2011.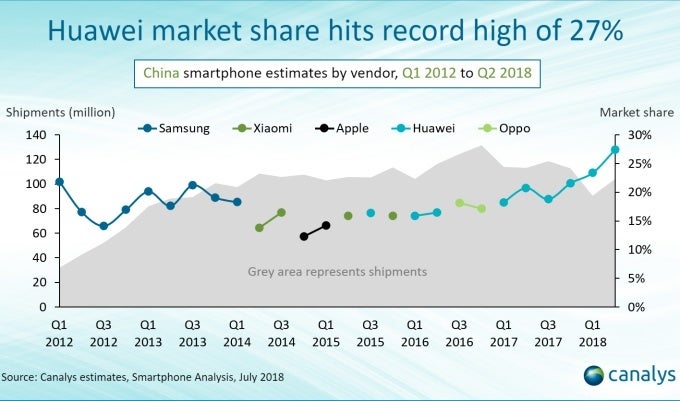 Intriguingly, Huawei found more success with its Honor sub-brand than devices actually carrying the company's name, proving the two's marketing separation has been a sound business decision. Meanwhile, OPPO's second place is threatened by rival innovator and fellow BBK-owned brand
Vivo
, with Xiaomi ranked an honorable forth, and absolutely no mention of Samsung's results, highlighting the company's irrelevance in an increasingly crucial region.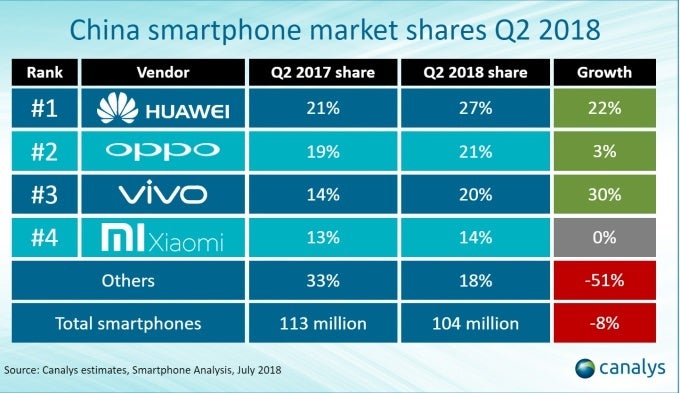 Overall, China's smartphone shipments continued their recent slump, although the market is showing clear signs of improvements. After a massive 22 percent drop in Q1, Q2 numbers have only declined by 8 percent year-on-year, to over 100 million units. That's what makes China so important for both domestic and foreign companies.