Google Maps adds real-time info to its convenient EV charging station search feature
0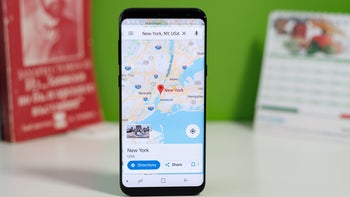 There are so many reasons to love Google Maps right now, some of which have very little to do with the core functionality of the world's most popular web mapping service or the numerous
handy navigation features
borrowed
from Waze
over
the past few months
.
One extremely convenient thing you've been able to do since last fall with Google Maps is
easily find electric vehicle (EV) charging stations
around the world, and now
the feature is further improved
to save you some hassle and avoid wasting your time. In addition to just showing you nearby charging stations and helping you reach them by taking the fastest route, the wildly successful app can also provide real-time information on the availability of actual charging ports.
No more waiting in line for "anywhere between minutes to hours"... unless, of course, you don't mind taking your chance or don't have much of a choice of EV charging stations in your area. But if you do, Google Maps will display exactly how many ports are actually available at any given time in stations from Chargemaster, EVgo, and SemaConnect networks. Keep in mind that the expanded functionality is only supported in the US and UK at the moment, with Chargepoint slated to join the aforementioned list of partners "soon."

As you can imagine, it's incredibly easy to locate the closest electric vehicle charging station. You simply enter "ev charging" or "ev charging stations" in the app's search box, which will bring up a list of relevant places from where you can access the number of available ports, their types and charging speeds, as well as other driver-provided info about a specific station, like photos, ratings, reviews, and questions.