The latest Google Home Mini freebie goes out to select Google One subscribers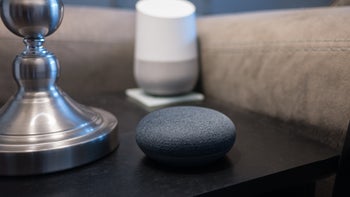 Google has been getting more and more aggressive (not to mention generous) in its recent efforts to put voice-controlled smart speakers in every single home around the world, fighting Amazon with some pretty crazy deals and discounts. The search giant's
entry-level Google Assistant device
is once again offered free of charge with little to no strings attached, as the only qualifying condition for this latest special offer is a Google One plan including at least 2TB of cloud storage.
Many Google One subscribers
seem to have received emails notifying them
of this very cool promotion over the past few days, while others say the gift is redeemable after visiting the official app or website of the cloud storage service. Either way, promotional codes tied to individual Google One accounts need to be applied before checking out over at the company's official US e-store for the $49 price of a Google Home Mini to drop to $0.
It's unclear if you can sign up for a new Google One account or upgrade from a lower tier of service to a 2TB or up plan and get the freebie right away. But it might be worth a shot, since you'd only be paying $9.99 for a month of 2 terabyte cloud storage access. Keep in mind that the same plan costs $99 with a yearly subscription, while 10, 20, and 30TB subscribers have to cough up a whopping $100, $200, and $300 a month respectively.
Cheaper 100 and 200GB Google One plans don't appear to be eligible for this sweet deal, and naturally, the same goes for folks enjoying their free 15GB cloud storage allotment that comes with every Google account.
As far as the
Google Home Mini
is concerned, while its audio performance is nothing to write home about, the compact size, sleek design, and
ever-expanding Assistant power
make it a must-have for, well, anyone passionate about technology.