Update makes Google Assistant a conversationalist
3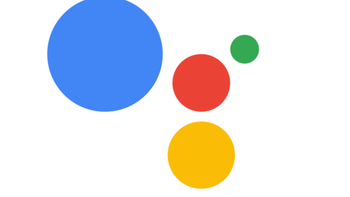 If you own a Google Home Hub and are tired of saying "Hey Google" every time you want to prolong a conversation with Google Assistant,
there is some relief on the way
. An update will soon be disseminated by the tech giant that will allow smart displays to support Assistant's "Continued Conversation" feature. When enabled, the feature will allow the virtual personal assistant to stay active longer so that it can respond to follow-up questions.
Bibo Xu, the product manager for Google Assistant, says that the feature "lets you have a natural back-and-forth conversation with the Google Assistant." You can find "Continued Conversation" on smart displays available in the U.S. such as the Google Home Hub, Lenovo Smart DisplayTM, JBL Link View and LG XBOOM AI ThinQ WK9. To enable this feature, you need to go to the Google Assistant app and click on
Settings
>
Preferences
>
Continued Conversation
and tap on the toggle.
The update will also add some new features for Google Assistant including Interpreter Model. This allows you to have a "free-flowing" conversation in a foreign language. To activate this, say "Hey Google, be my French interpreter." While you can add your smart display to a group of existing speakers, the upcoming update will add controls so that the volume for any speaker in the group can be controlled from the smart display screen. Tapping on the group name of the layer will start this up.
Google Assistant can control more than 10,000 smart devices for your home, and with a smart display you can control doorbell cameras, lights, smart appliances and more through a dashboard on the screen. Swiping down from the top edge will reveal your home view. And if you want to prove that you're the trivia champ in your family, you can have them all gather round your smart display and say "Hey Google, Are you Feeling Lucky?" to kick off a five-round trivia contest.