The world's best-selling smart speaker is the Google Home Mini, but Apple leads in revenue
34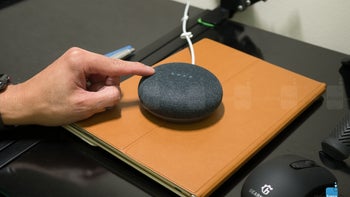 After already releasing a
global smart speaker market report
for the year's second quarter last month, ranking Amazon as the world's top vendor, followed by Google, Alibaba, and Apple, Strategy Analytics is back with even more in-depth research of this rapidly growing niche.
This time, the analysis, business consulting, and market research firm is focusing squarely on the best-selling smart speaker models out there. Perhaps unsurprisingly, two ultra-affordable devices topped the Q2 2018 charts, but somewhat unexpectedly, the
Google Home Mini
edged out Amazon's
Echo Dot
for the April - June gold medal.

Of the 11.7 million smart speakers reportedly shipped worldwide during these three months, Google's entry-level model accounted for a solid 2.3 million unit sales, or 20 percent of the total, with the Amazon Echo Dot very narrowly behind, at 2.2 mil and an 18 percent share respectively.
The Echo Dot was followed by the "standard" Amazon Echo, which managed to comfortably beat the "regular"-sized
Google Home
. Although smart speakers aren't big in China just yet, Alibaba's Tmall Genie pulled off 800,000 quarterly shipments, actually tying the Google Home tally for fourth place overall.
Now, we know what you're thinking. This just goes to prove (
once again
) how badly Apple's
HomePod
is doing. While that's not entirely untrue, the Siri-controlled smart speaker actually dominated the "small but growing $200+ premium price band", also leading the way in terms of revenue with a 16 percent share, despite only taking a 6 percent share of global Q2 shipments.
The bad news (for Apple) is that
competition is slowly heating up
in this "premium" segment, with the original HomePod lacking a sequel or even a very compelling
software upgrade
to expect boosts in revenue and volume. For the time being however, you may want to refrain from calling this a dud.