HomePod fails to gain traction; just 2% of Apple customers own one
26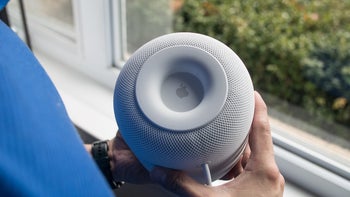 Considering the HomePod didn't begin shipping
until early February
, the lack of hardware upgrades at last week's September 12 event certainly wasn't a surprise. Instead, Apple is hoping that
its software improvements
will be enough to boost sales. After all, as revealed by a new CIRP report, the HomePod isn't exactly performing brilliantly.
As of the very end of June, Apple's smart speaker had a total market share in the US of just 6%. This relatively low figure is due to two main factors: the late launch date and the high pricing. Now, in the smartphone and wearables market,
Apple's high pricing
in comparison to the competition hasn't really affected it. But when it comes to the smart speaker market, consumers are unquestionably favoring cheaper alternatives from the likes of
Google
and Amazon. In fact, according to the latest data, the Echo Dot accounts for over half of all Amazon Echo sales, while the Google Home Mini represents an install base of 40%.
Now, as many of you may know, Apple's end goal isn't market share. In actual fact, the
Cupertino-based brand
is interested in profits and extending its ecosystem even further by attracting existing Apple customers. Unfortunately, this doesn't appear to be paying off either as, although HomePod sales account for 6% of the market, just 2% of Apple customers have actually purchased the smart speaker due to tough competition from rival companies.

Overall, it appears Apple's late entry into the smart speaker market has unsurprisingly affected it. However, with a lot of ground to gain over its competitors, Apple's unwillingness to lowers its prices could be a major issue in the long run as Google and Amazon continue to extend their lead.