No new HomePod, but at least the existing model is getting some cool new features
5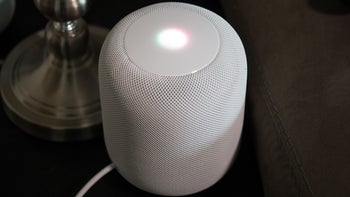 Many were expecting a flood of new Apple devices to come pouring in from the Steve Jobs Theater in Cupertino, California today, but even though
three upgraded iPhones
with Face ID technology across the board and a vastly improved
Apple Watch Series 4
made their public debut, there was indeed
no iPad Pro refresh
to show off.
No
second-generation HomePod
either, but if it makes smart speaker enthusiasts feel any better, at least the Siri-powered audio gadget is due for a substantial software update. Of course, that probably rules out a HomePod 2 release later this fall, unlike in the case of those
two oft-rumored new iPad Pros
.

By far the greatest new feature the $349 HomePod (yup, that price tag is sticking around) will be getting in the near future is something the Google Home and Amazon Echo family have been able to do for quite some time. Namely, phone calls.

You can simply ask Siri to call someone from your Contacts list or dictate the number to call, as well as receive phone calls with "crisp and clear audio quality" without ever using your hands.
The ability to
set multiple timers
is also something we've been expecting since, well, the
HomePod
was originally unveiled, while searching a song by lyrics can certainly improve the convenience of the product when used as a modern speaker. Speaking of convenience, Siri is now fluent in Spanish for users in the US, Spain, and Mexico, as well as Canadian French.

The same Siri shortcuts suggested on your iPhone and iPad are now also accessible on the HomePod, and last but not least (okay, least), Find My iPhone capabilities are added to your smart speaker to easily locate a misplaced handset hiding somewhere nearby.
Overall, the HomePod continues to feel like an afterthought for a company that doesn't seem to be taking smart speakers very seriously. Of course, things are even worse for
Beats headphones
.