Google Fit will help you get in better shape with a 30-day challenge to start the new year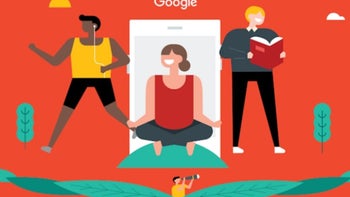 From reducing
Android fragmentation
to boosting
Pixel phone sales
and broadening the appeal of
Wear OS smartwatches
, Google seems to have plenty of tough New Year's resolutions to focus on.

One of the company's more easily achievable goals for 2019 might be to turn the Google Fit platform into an indispensable health-tracking and activity-encouraging tool for Android and Wear OS users.

While you can already join the challenge, your "journey to a healthier, more active life" will not technically begin until January 1. From then on, your objective will be to earn as many Heart Points as possible, which you can show off on Instagram and YouTube using the hashtag #GetFitWithGoogle.

While it's unclear if any prizes will be handed out at the end of January, the most valuable trophy of all is obviously up for grabs here - getting in shape, staying fit, or simply leading a healthier lifestyle.

Introduced with the latest platform redesign, Heart Points are a much smarter way to monitor your activity than those rigid old step goals. You can score them for literally "any activity that gets your heart pumping", from walking to running, biking, hiking, and various seasonal types of exercise like skiing, snowboarding, sledding, and yes, even snow shoveling. The more intense the activity, the more Heart Points you'll collect.

Now let's just hope this isn't going to be a one-off thing, with monthly Google Fit challenges happening all year round. The Android and Wear OS app certainly needs all the help it can get catching up with its Fitbit and Apple Watch counterparts, as the 3.8-star Play Store average suggests users are not happy with its versatility and stability.