Google Fit has a brand new design and features that promote heart health
4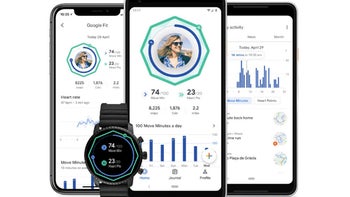 Google Fit is the go-to app for fitness enthusiasts on the Android platform: made by Google itself, Fit gives you an overview of your daily activities and stimulates you to move more and lead a more healthy lifestyle.
And now, it's getting a whole lot better with a brand new design and new features centered around heart health.
Google has worked with the American Heart Association (AHA) and the World Health Organization (WHO) to create an app that coaches you towards more beneficial physical activity based on the science out there. This collaboration has resulted in two new measures introduced with the new Google Fit version: Move Minutes and Heart Points.
Move Minutes stimulates you to sit less and move more on various occasions throughout the day. It would be a good idea to take the stairs and not the elevator if you sit for hours on end, or you could catch up with a friend over a walk rather than sit and drink coffee. These ideas are represented in the Move Minutes meter.
Two new goals help you keep your heart in good shape
Heart Points is a different measurement that focuses on the benefit you get when you push yourself. You get one point for one minute of moderate activity, and research has shown that just 30 minutes of a brisk walk 5 days in a week allows you to reach the recommended weekly activity goal.
Google Fit will also integrate third-party apps like Strava, Runkeeper, Endomondo and MyFitnessPal, so you can see your progress all synced up. And inside Google Fit, exercise will be automatically detected and added, using the sensors built in the phone.
The new Google Fit app will start rolling out to Android phones and wearables this week, and it shows that the company is still committed to mobile health and smartwatches running the Wear OS platform.