Brand-new BlackBerry KEY2 and KEY2 LE units are on sale for up to $230 off
3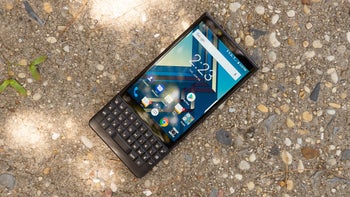 While we don't expect
BlackBerry-branded foldable devices
to be released
in the very near future
, a "conventional" KEY3 is likely to see daylight
at some point this year
, which means 2018's KEY2 and KEY2 LE are... more attractive than ever. At the right prices, that is. For instance, $420 and $330.
Of course, the two business-friendly Android handsets are still available for significantly more money from authorized third-party retailers like Best Buy. Namely, $650 and $500 respectively in US unlocked variants. But top-rated eBay seller BuySpry can hook you up with "international" GSM units at massive discounts of up to 230 bucks compared to those aforementioned list prices.
We're talking about "brand-new, unused, unopened, and undamaged" products here, mind you, sold in their original packaging and eligible for free nationwide shipping. The "catch", obviously, is that these phones are not specifically designed for US carriers, although they should be fully compatible with the likes of AT&T and T-Mobile. They also don't come with a typical one-year manufacturer's warranty, but you do get 60 days of coverage from BuySpry, a veteran eBay seller with 98.8 percent positive feedback at the time of this writing.
Normally priced at $650 and up, the "regular"
BlackBerry KEY2
arguably provides excellent value for your money at only $419.99. That includes a large 4-row hardware keyboard, a more than respectable 4.5-inch IPS LCD touchscreen with 1620 x 1080 pixel resolution, Snapdragon 660 processing power, 6GB RAM, 64GB internal storage space, dual 12MP rear-facing cameras, and a stellar 3,500 mAh battery.
Naturally, the
BlackBerry KEY2 LE
makes a few compromises to fetch $329.99 right now, down from a $500 list price, with a Snapdragon 636 SoC in tow, as well as only 4 gigs of memory, a 5MP secondary rear shooter, and 3,000 mAh battery. But the QWERTY keyboard, touchscreen, and even the space bar-located fingerprint sensor are "borrowed" directly from the standard KEY2, making this slightly humbler device a pretty killer bargain.