BlackBerry KEY2 Review
17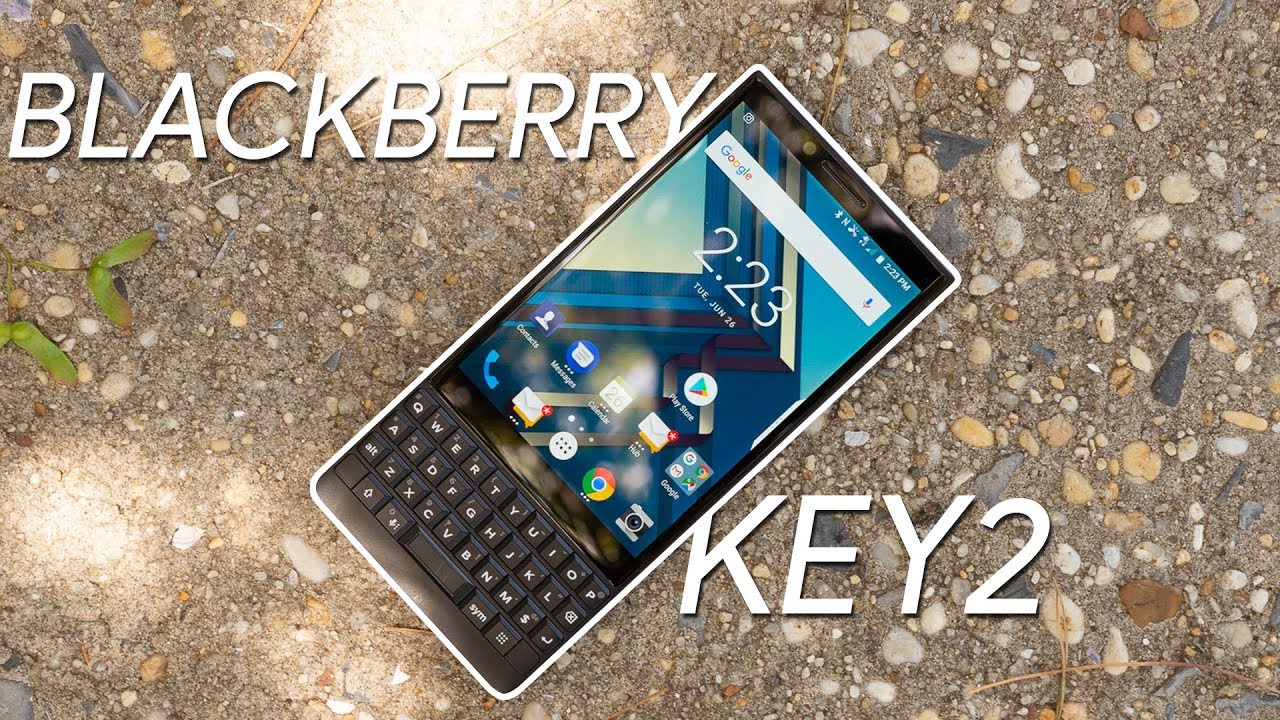 The BlackBerry name has somehow managed to survive despite its close brush with death a few years ago, as the company struggled to keep up with the constantly changing market. Since TCL acquired the license to the BlackBerry brand and began making smartphones under it, BlackBerry rebounded by finally adopting Google's Android platform and most recently saw acclaim thanks to the
KEYone
's moderate success last year.
Back for round two, the
BlackBerry KEY2
is the follow-up to last year's QWERTY-keyboard-packing KEYone. It follows in the footsteps of its predecessor by retaining the form factor, but comes with a tweaked design, new features, and all the typical hardware upgrades found with any successor. The question, though, is if it will still have the same level of appeal with a price point that's $100 more than last year's KeyOne.
Design
Slimmer, more elegant than the KeyOne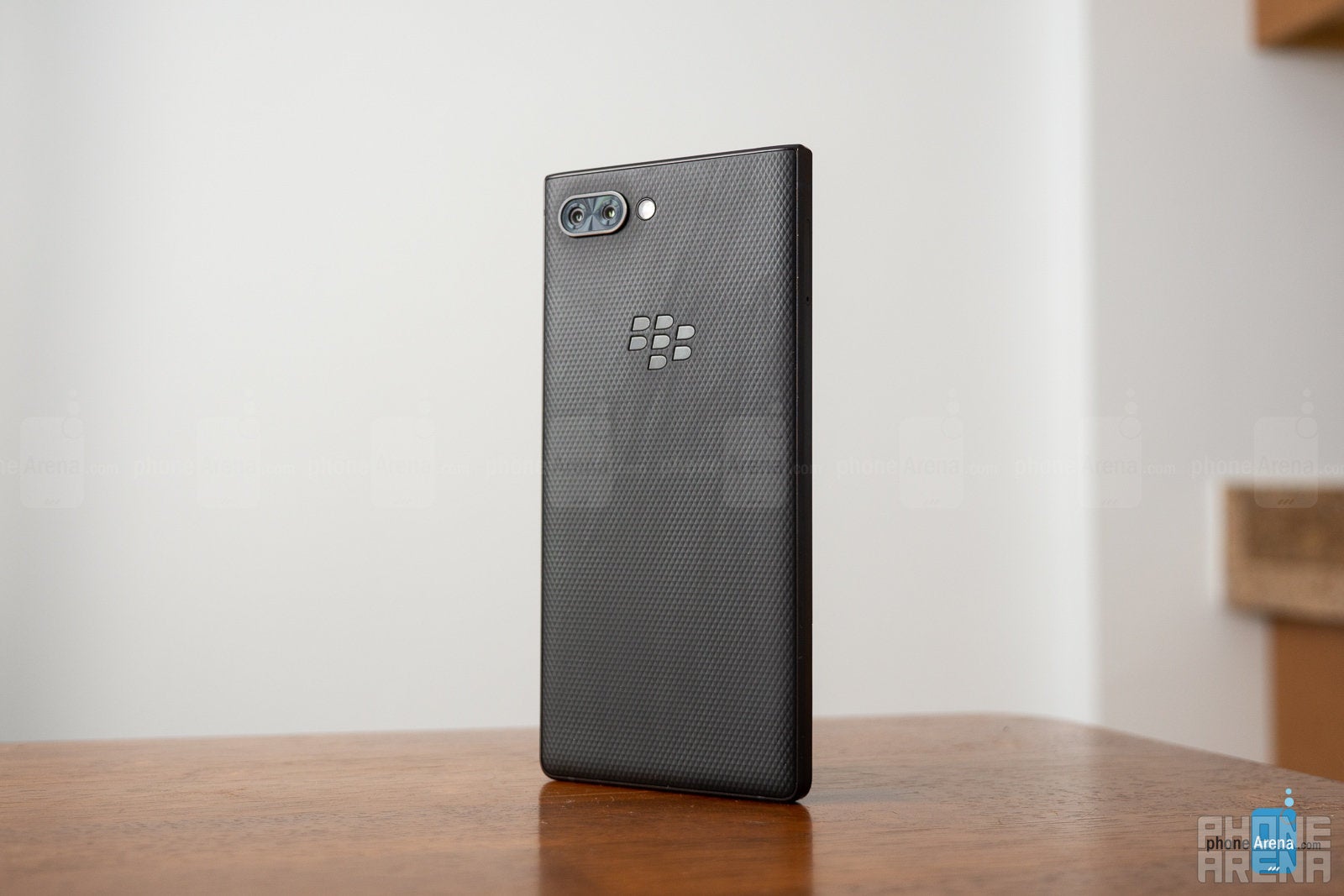 Unmistakable in the landscape with its unique portrait-style QWERTY design, the BlackBerry KEY2 does make some marked improvements – while continuing to exhibit a solid and premium construction. One of the more notable changes is the sleeker, 8.5mm body, which makes it considerably slimmer and lighter. While the overall design might look familiar, the KEY2 boasts series-7000 aluminum for its frame and a diamond pattern rear cover to really give it that premium look and feel. And yes, it's accompanied with a fingerprint sensor embedded in the space key and a 3.5mm headphone jack. When it comes to being a keyboard phone, this certainly can compete against the greats when it comes to design.
Keyboard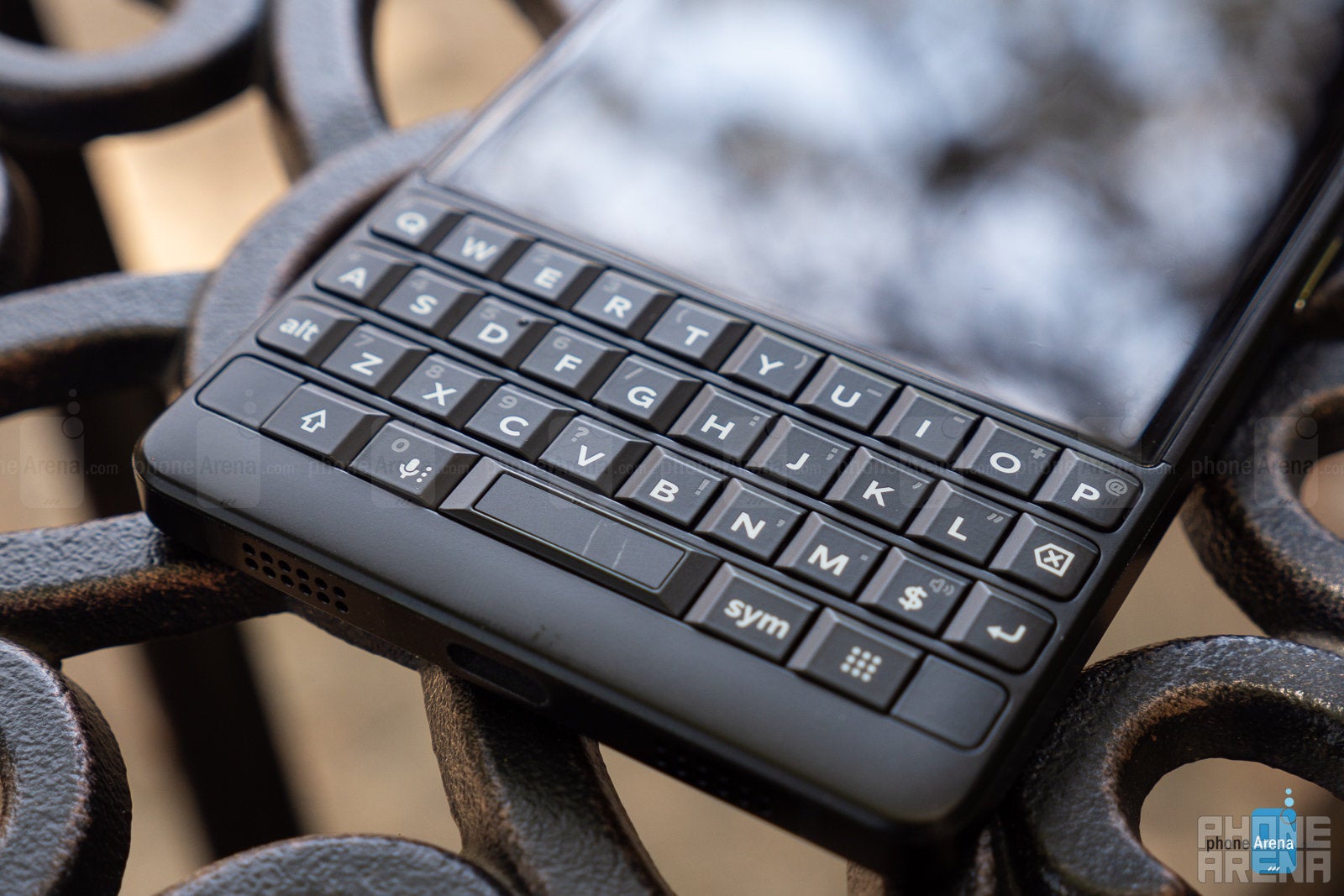 The keyboard, too, has been re-designed with a 20% increase in key height, making it even more distinguishable to the touch. On top of that, the Speed Key has been enhanced, now allowing for more shortcuts and quick access to all of our favorite apps. Much like anything new, it takes a bit of practice to get acquainted with the keyboard. However, we sometime feel as though the touch-enabled keyboard, which can be used to scroll and precisely place the cursor while typing, is a bit overly sensitive because brushing our fingers over it can inadvertently activate the cursor's placement – an annoying thing to find when you begin to type and realize the cursor is in a different spot.
Display
Same specs, still usable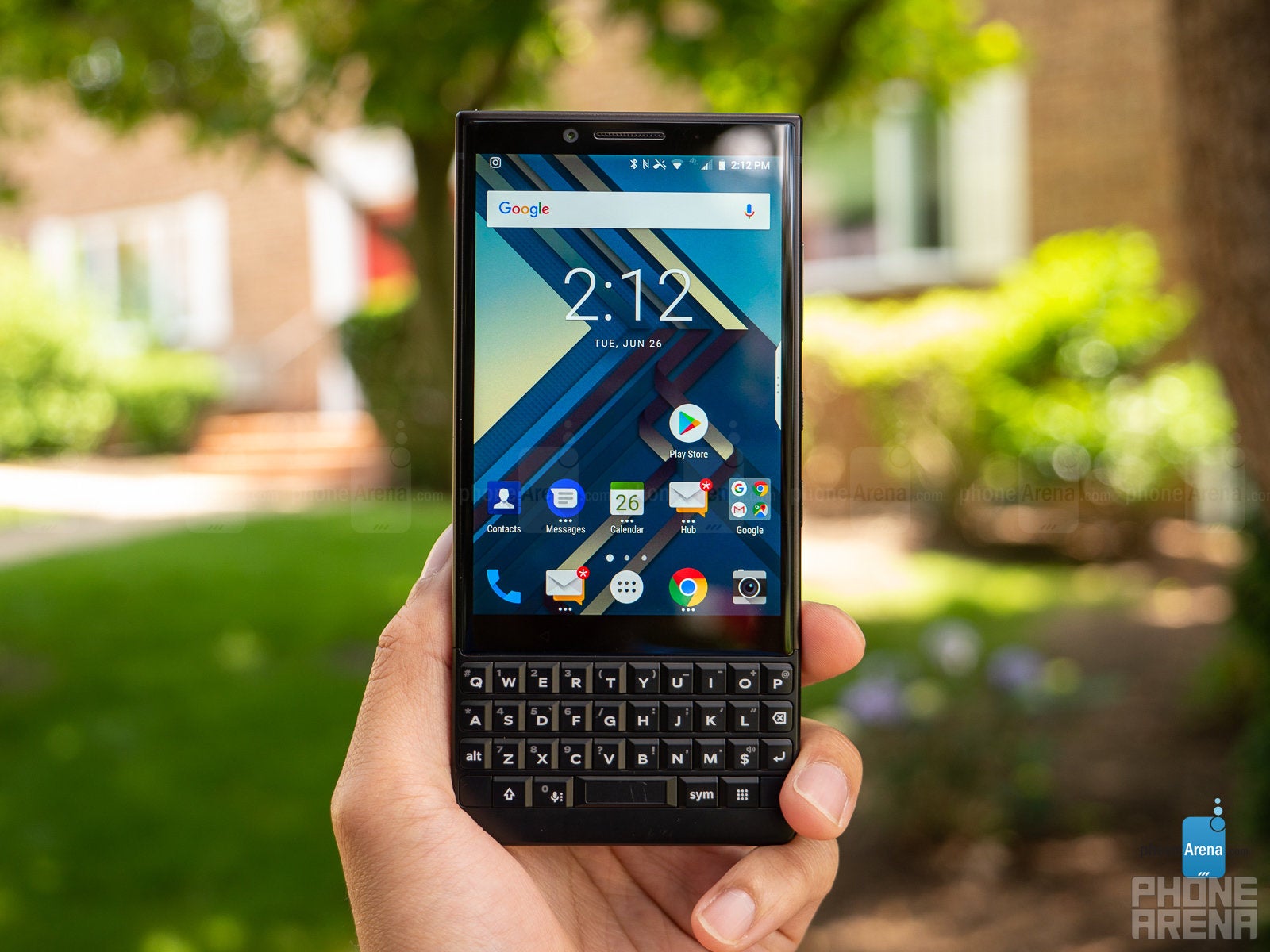 On paper, there's not much change with the KEY2's display – a 4.5-inch, 1080 x 1620 IPS LCD display with the usual trio of capacitive Android buttons beneath it. For most purposes, we find it effective, especially when it comes to typing up a message, seeing that the display isn't occupied by an on-screen keyboard. It's also particularly effective with side-by-side apps multitasking, which eliminates the hassle that arises when the need to type something comes up.
When it comes to the display's characteristics, we're not quite as wowed versus other displays. Yes, it's more than detailed, but colors tend to appear muted in tone. And while it's slightly visible when viewed head on in direct sunlight, there's some distortion at various angles. Stranger even is trying to watch videos, seeing that the keyboard takes up some of the room that's otherwise reserved for the display. Overall, it serves its purposes, but it's hardly the most eye-catching thing.
Display measurements and quality
Interface and functionality
More secure than most phones
When it comes to security and privacy, the BlackBerry KEY2 is unmatched in this arena – much like its predecessor. You'll find useful tools such as DTEK Security to monitor the phone and alert us about any risks, Privacy Shade that eliminates prying eyes from seeing what you're looking at on the phone, and an all-new Private Locker that not only stores content and makes them private, such as files and photos, but it can auto-delete your browsing history as well once exiting Mozilla's Firefox Focus Browser.
For productivity users, the interface adheres to every demand because we can accomplish side-by-side multitasking without sacrificing space on the screen when typing. BlackBerry Hub is another portal that helps in the productivity experience by aggregating content from various sources and putting them into one place. Visually, we admit that it can appear a bit antiquated, but it doesn't hinder the experience in any way.
Processor and performance
Troublesome with its graphics processing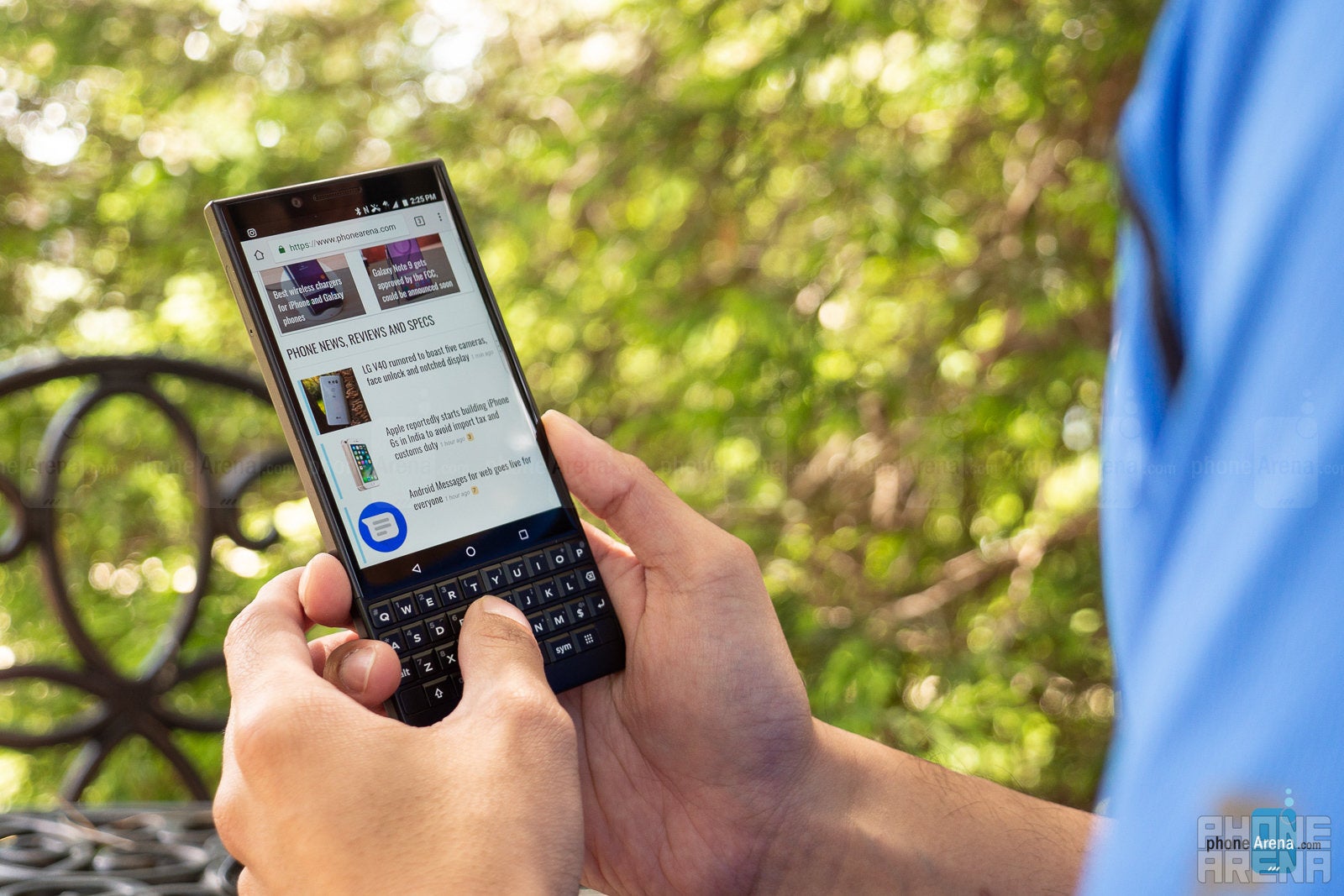 It's hard to classify the KEY2 as a high-end smartphone, especially when the majority of flagships leverage Qualcomm's Snapdragon 845 platform. With the KEY2, however, it chooses instead to pack an octa-core Qualcomm Snapdragon 660 SoC coupled with 6GB of RAM and the Adreno 512 GPU. On a superficial level, most people will find its performance zippy enough, especially for productivity-centric tasks, but this is sorely lacking when it comes to gaming. It's quite evident in its choppy frame rates in a couple of graphics benchmark tests! Even with non-intensive titles, like Snake vs Block, we find its lack of having a tight response troublesome – more so when this game isn't graphically intensive.
Boasting 64 GB of internal storage with room for expansion courtesy of its available microSD card slot, there's no worry about running out of space.
Camera
A strong performer unless it's under low light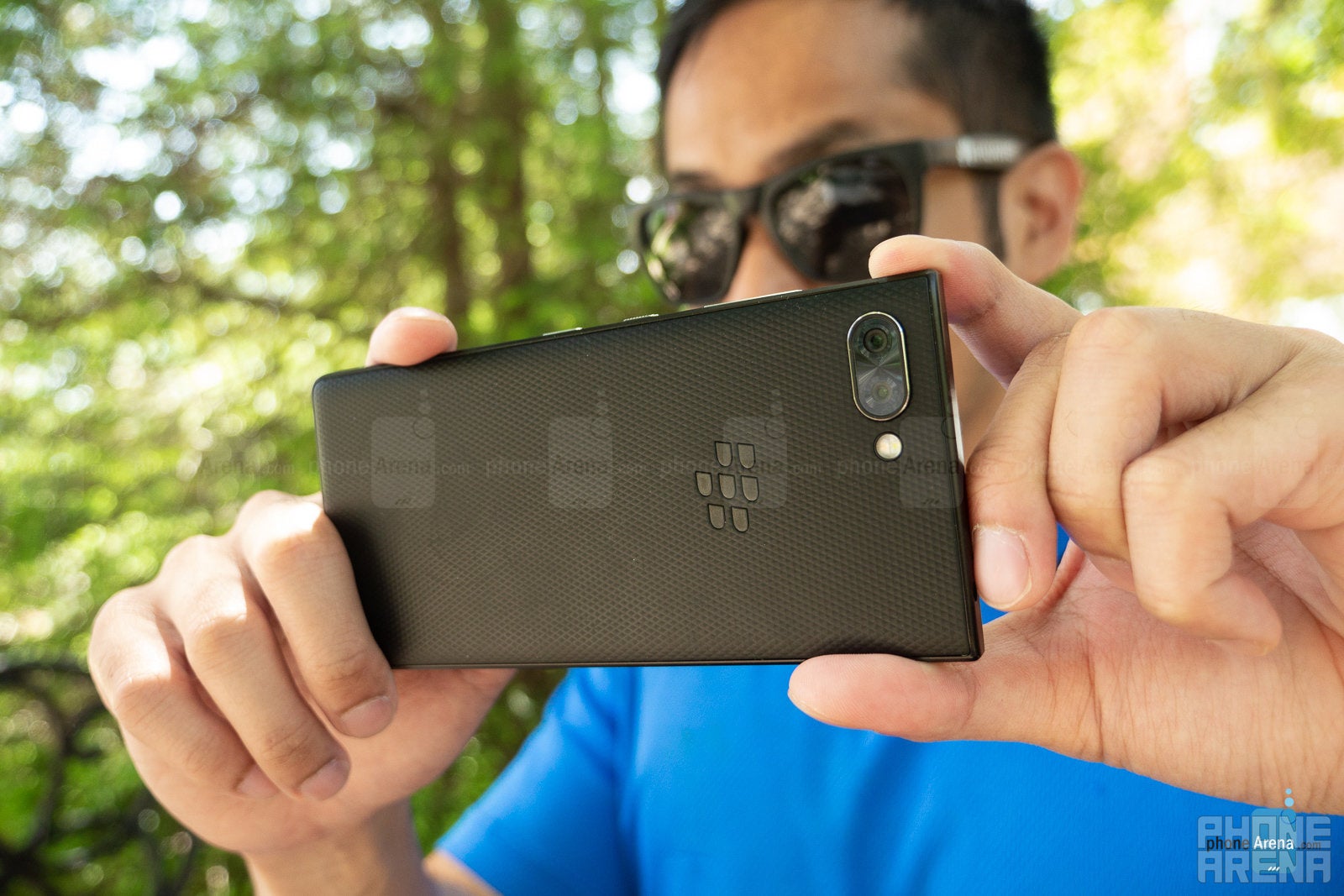 In keeping up with the times, this year's BlackBerry KEY2 receives a brand new dual-camera configuration. The dual 12MP cameras break down to a main sensor with f/1.8 aperture lens, 1.28 μm pixels, and a wider, 79.2-degree field of view, while the secondary features an f/2.6 aperture with 1.0 μm pixels and 2x optical zoom (50-degree FoV). It's a promising combo, more so when it's accompanied with a dual-tone LED flash, 4K video capture, and proper, optical zoom. Meanwhile, there's a single 8MP camera around the front for selfies.
The dual cameras enable the KEY2 to capture portrait shots – wherein the subject is captured in focus, while the surrounding background area is softened out. However, there's no portrait mode available with the front-facing camera. As for the camera interface, it's rich in the usual array of modes and settings – like a manual mode, panoramic, slow motion, and a code scanner.
Just like its predecessor, the KEY2 conjures up a satisfying experience with its camera. That's apparent when the conditions are ideal, as the camera delivers sharp details, rich colors, and the wow factor that's needed to impress us. Impressively enough, it even manages to do nicely with portrait shots. Even though it's not perfect, the majority of times it's able to cast the appropriate amount of bokeh to background elements. However, the camera continues to struggle in low light situations – producing muddy looking images in the process. It's good at handling high contrast scenes at night, but when most of the composition is devoid of light, that's when its quality dips tremendously.
Over on the video side, you'll want to stick with 4K capture at 30 FPS because its 1080p quality is quite dismal with its muddy-looking visuals. Despite offering "enhanced video stabilization" with 1080p capture, there's barely any indication of that because the footage continues to appear shaky. Things don't get any better under low light, as there's some noise and artifacting evident. Unless you're shooting under ideal lighting situations, it's tough to even recommend using this for video recording.
Battery life
Legendary battery like no other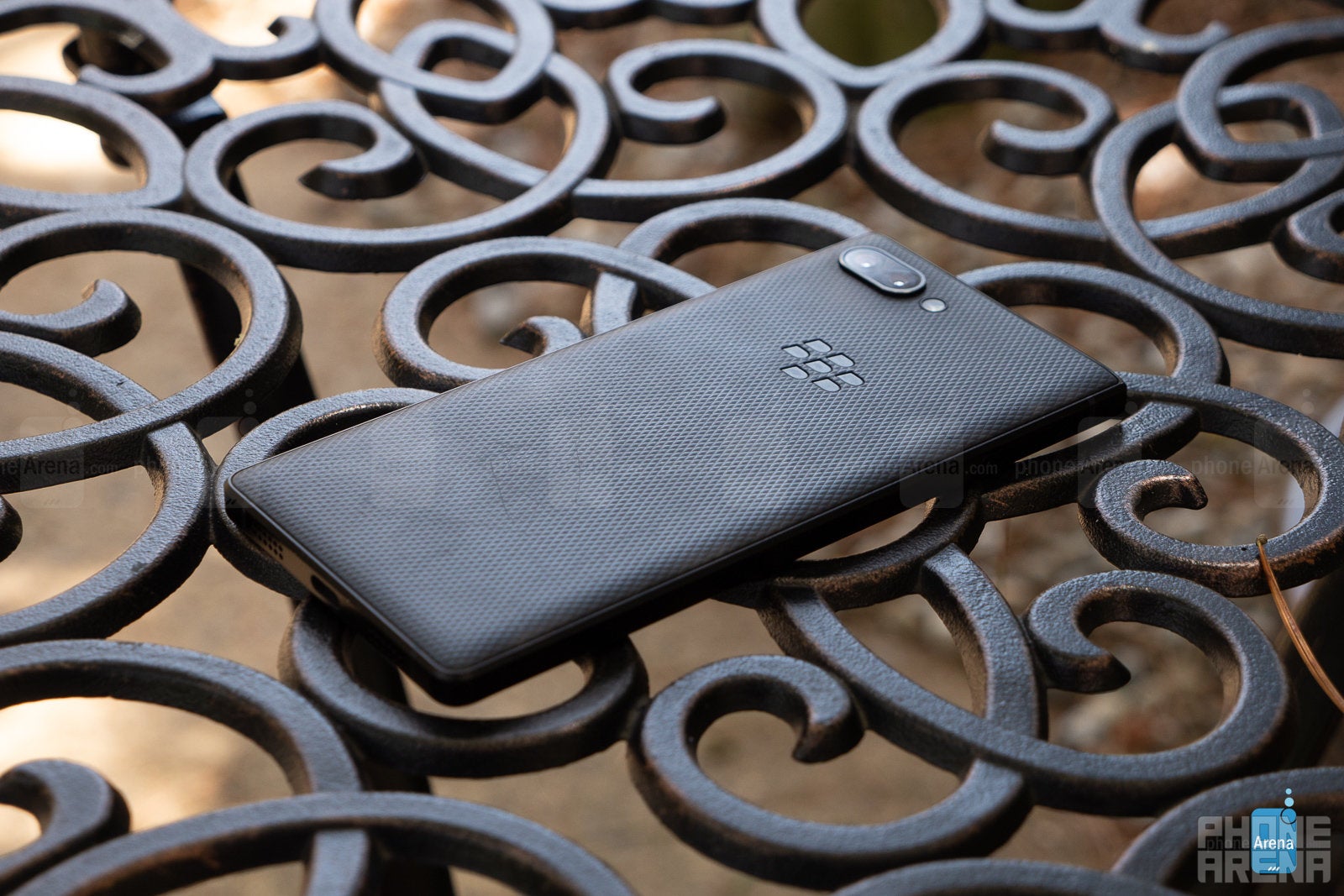 Above all, the most satisfying thing about the BlackBerry KEY2 has to be its extra-long battery life, which is attributed to its 3500 mAh battery cell. True to its claim, we're able to get two full days of normal usage in our real-world experience. Very few phones can achieve this, which is yet another key asset of the KEY2.
Conversely, the KEY2 improves upon its predecessor's recharge time, by only requiring an impressively fast 90 minutes of charging using the supplied charger. All of this makes the BlackBerry KEY2 a road warrior for any occasion, since it's the kind of thing that'll keep you going when most others would traditionally tap out after the first day. It's worth mentioning, though, that there's no wireless charging here.
Call Quality
Neither good or bad, the KEY2 suffices enough with phone calls. There are some artificial elements in the tone of our voice on the other end of the line that can make it tough to discern for our callers, but it's not too terrible from what we're told. Through the earpiece, voices are loud and audible in noisy environments, but there's a hint of distortion. Using the speakerphone doesn't present any issues at all in our experience.
Conclusion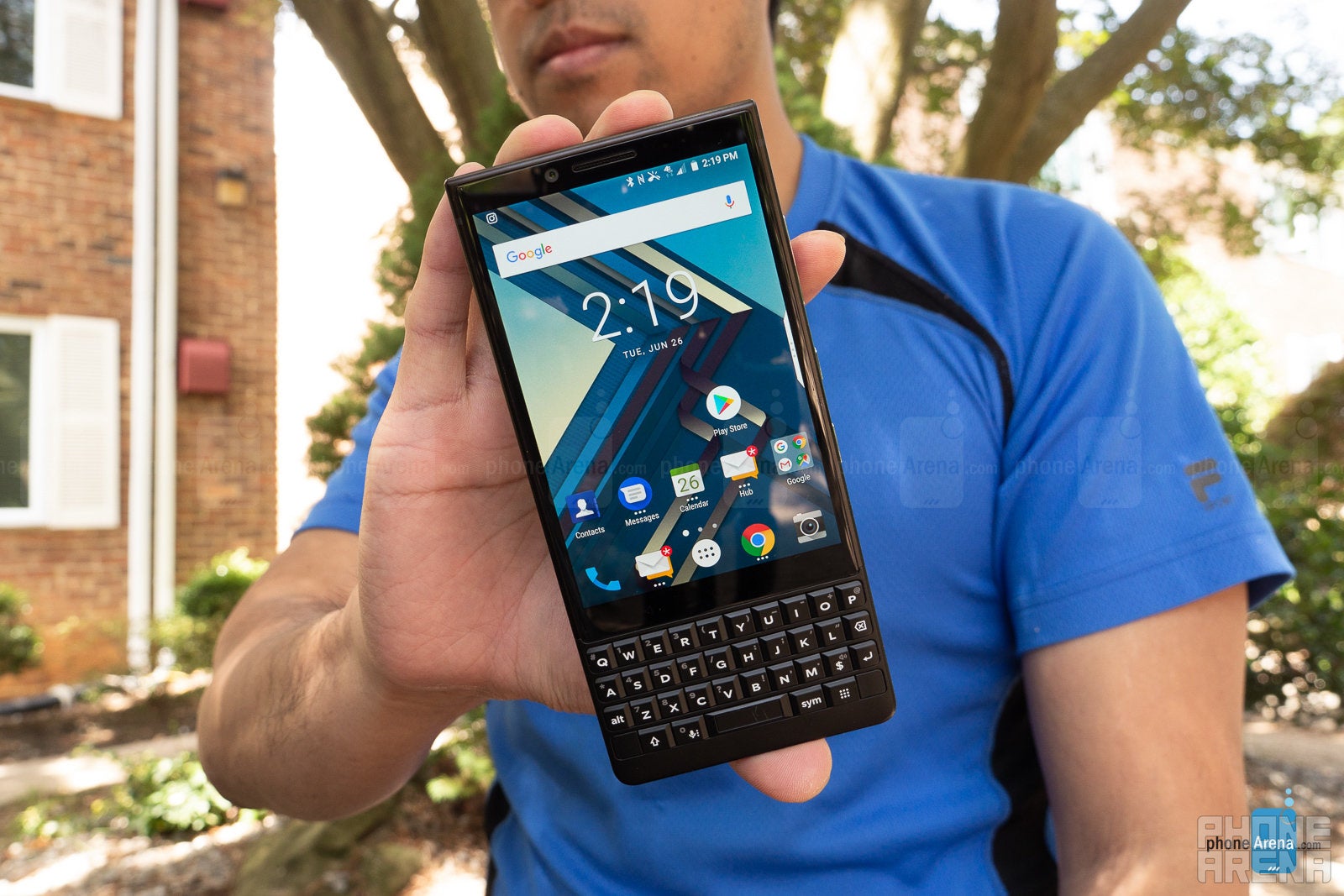 TCL has done nearly everything right in producing a proper successor to the
BlackBerry KeyOne
. From the slimmer and more elegant design to its ridiculously long-lasting battery life, and even how it's able to match many of its peers when it comes to capturing portrait shots, there's no denying that the
BlackBerry KEY2
features marked improvements. However, this phone isn't for everyone. Obviously, it has more utility than most other phones thanks to its physical keyboard, but it lacks the raw power to convince hardcore gamers and power users. Our biggest disappointment has to be how it fails to be responsive for gaming titles that aren't even graphically intensive.
And then there's the matter of its pricing, which is now a full $100 more than its predecessor's original starting cost. At a whopping $650, it's competing in a tough space – more so when there's the
OnePlus 6
selling for less and leveraging the Snapdragon 845. If the price remained the same as its predecessor at $550, the BlackBerry KEY2 would be a strong contender in the mid-range space, but at $100 more, it's a tougher sell because it's encroaching upon flagship-cost territory.
Recommended Stories