BlackBerry's CEO is skeptical about the appeal of foldable smartphones
14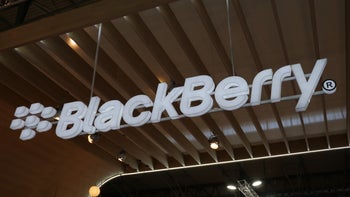 Huawei and Samsung believe foldable smartphones are the future but BlackBerry CEO John Chen is much more skeptical about their appeal.
Speaking with
Barron's
recently
, Chen argued that foldable smartphones have a lack of appeal due to their lack of innovation. Personally, he wants "something faster with functional upgrades" but, in his opinion, there are "no breakthroughs on the horizon."

In recent years elements such as the fingerprint scanner, facial recognition, and iris scanning have all been introduced. Nowadays, though, the focus is primarily on creating "bigger" displays, something that results in "bulky" devices and doesn't always entice users to upgrade – consumers typically want more than just larger displays and iterative upgrades.
As many of you may know, BlackBerry itself hasn't produced a single smartphone since 2016. Instead, the company has continued to focus on its security and communications services and software over the past few years. Recent
BlackBerry-branded devices
have instead been produced by TCL under a licensing agreement.
Unlike BlackBerry's CEO, TCL is betting quite heavily on foldable smartphones. The manufacturer is yet to release such a device to the market but recently unveiled its
DragonHinge
design at MWC. This will become the basis of the first foldable offerings from the company which should arrive sometime next year. It also means that BlackBerry-branded foldable offerings are a possibility, despite John Chen's lack of interest in the form factor.