Don't expect a BlackBerry KEY2 successor anytime soon
7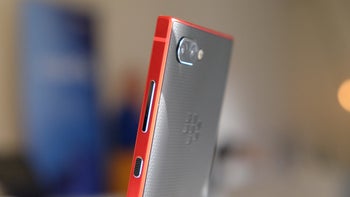 The BlackBerry KEY2 Red Edition
Most major smartphone brands upgrade their phones once per year. Others companies sometimes choose to wait even less. But the folks over at BlackBerry Mobile have decided to take a different approach to smartphone upgrades.
In a recent
interview
, BlackBerry Mobile General Manager Francois Mahieu revealed that the next-gen BlackBerry KEY3 won't arrive for at least another six months. This essentially means that the BlackBerry KEY2's product cycle will run for a minimum of 14 months, but could be extended further.

The brand appears to be aware of the recent market trends and noted that consumers are holding on to devices for longer. Because of this, it doesn't want to "throw out another BlackBerry for the sake of refreshing it." Instead, the company is focused on producing a solid upgrade when needed that will make existing users upgrade.
Due to BlackBerry's niche appeal, keeping current users interested is extremely important. However, the brand is growing, albeit at a slow pace, beyond its existing customer base and parent company TCL is seemingly
pleased with the numbers
.
In order to maximize sales and profit in the meantime, BlackBerry will be extending product cycles beyond the usual 12-month period through minor updates. A perfect example of this is the new
BlackBerry KEY2 Red Edition
which boosts storage from 64GB to 128GB.