Best Buy will sell you the U.S. unlocked Samsung Galaxy S9/S9+ for $50 off with a Big Red caveat
4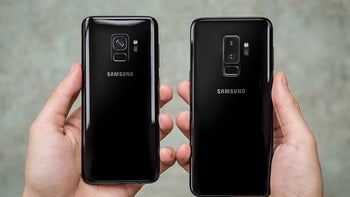 Have nothing to do today? Here's an idea. Get in your car, drive to Best Buy, and take advantage of its sale on the U.S. unlocked version of the
Samsung Galaxy S9
and
Samsung Galaxy S9+
. Now, there is a big red caveat. Or perhaps we say Big Red caveat. To score the sale price of $669.99, you must activate the phone today through Verizon. And, you need to either open a new account, or add a new line. Following those rules, the U.S. unlocked Samsung Galaxy S9+ is $789.99.
Suppose you have no interest in switching to Verizon, or in adding a new line to your existing Big Red account. Or let's say that you don't want to activate a new phone today. Well, unfortunately the big box retailer has you by the wallet (what did you think we were going to say?). If you don't follow the instructions perfectly to a "T," you will have to pay the regular Best Buy prices of $719.99 and $839.99 for the Galaxy S9 and
Galaxy S9+
, respectively.
Now, we do need to inform you that if you go ahead and take advantage of the sale price on either model, you will receive for free a Samsung SmartHome Monitoring Kit, which is a $224.99 value. The kit includes a pair of multipurpose sensors that can be used to monitor doors or windows, and features a
motion
detector. With the included outlet, you can control electric devices using your handset.
So as we were saying, if you have nothing to do on a lazy Sunday and the itch to upgrade your smartphone is so strong that it needs to be scratched, you might want to head over to your nearby Best Buy store and take advantage of this sale, which ends today. Or, you can handle things online.
source: BestBuy (
1
), (
2
), (
3
)