Best Buy has the Moto Z4 on sale for under a buck a month with Verizon installments
3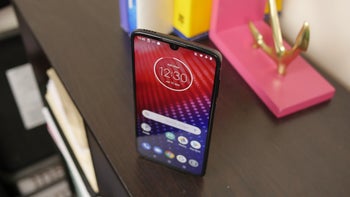 With a
Z4 Force release ruled out
, it looks like the "regular"
Moto Z4
is the closest thing to a flagship
Motorola
Lenovo will be selling in the US this year. Powered by an upper mid-range Snapdragon 675 processor, the 6.4-incher is not exactly crazy affordable at its $500 list price, but
right off the bat
,
cool gifts
and
sweet discounts
were available across authorized retail channels.
Sold at only $240 all in all with monthly installments at Verizon, the Z4 is incredibly enough even cheaper if you get it from Best Buy right now. We're talking
cheaper than $120
, although the usual conditions and restrictions do apply here as well. With a new service line or altogether new Verizon account, you can pay as little as $0.83 a month, amounting to a grand total of... $19.92 after 24 installments.
Yup, less than 20 bucks will get you a sleek modular phone with a discreet notch, a premium combination of glass and aluminum materials, 4 gigs of RAM, the respectable aforementioned SoC, an extra-large OLED panel sporting 2340 x 1080 pixel resolution, an impressive-sounding 48MP rear-facing camera, a 25MP selfie shooter, 3,600mAh battery capacity, and futuristic under-display fingerprint recognition technology.
While we can't say the handset blew us away with its
real-life processing or camera performance
, being able to buy this bad boy at the price of a cheap case completely changes the game. And don't forget you simply have to slap a
Moto Mod
on (sold separately) to gain access to
Verizon's (slowly) spreading 5G network
. Obviously, the Moto Z4 supports an entire range of optional add-ons, including speakers, gamepads, camera enhancements, instant printers, and "power packs."
Check out the deal here