Motorola Moto Z4 goes on sale at Verizon at half price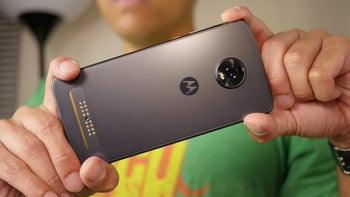 The Moto Z4
went on pre-order late last month
with the first shipments being sent as early as last week for those who placed their orders via Motorola's online store. However, the bulk of the sales are probably going to happen at Verizon, as many Motorola fans have waited for the Big Red to finally make the
Moto Z4
available for purchase.
Well, the highly-anticipated day has finally come, as Verizon has just confirmed that Moto Z4 is now available for purchase online and via brick and mortar stores. As some of you probably know by now, the
Moto Z4
was priced to sell for $500, but if you agree to a long term Verizon contract, you'll be able to get a much better deal.
In fact, you can grab the Moto Z4 for less than half price if you sign up for a new two-year agreement. Verizon was supposed to offer the smartphone for 20.83/month for 24 months, but if you buy one now, you can get it for just $10/month, so you'll be saving no less than $260.
Existent customers who are willing to upgrade their contracts, will be offered the Moto Z4 for $200 off, but this deal is only available online. Also, if you plan to use Verizon's 5G network that's been launched a very limited part of the country, you'll want to purchase the 5G Moto Mod that can be attached to the Moto Z4.