Verizon announces 5G mobile network release date and 5G Moto Mod pre-orders
6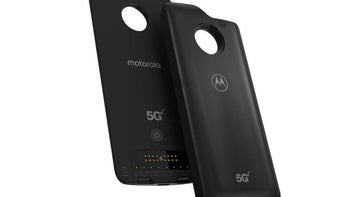 Verizon kept things awfully vague
the last time it tackled 5G rollout plans
, but it didn't take long for the nation's largest wireless service provider to
get specific about dates, places, and prices
. As it turns out, we're less than a month away from the commercial launch of Verizon's mobile 5G Ultra Wideband network in (parts of) Chicago and Minneapolis.
Come April 11, customers in the first two 5G Ultra Wideband mobility cities will be able to experience all the benefits of this
"true" next-gen network
, including "ultra-fast wireless speeds" enabling movie downloads and streaming "in seconds", as well as "ultra-low latency" allowing "business customers to video conference and collaborate remotely in near real time."
Early 5G access is not that expensive
While Verizon's latest press release lacks any numbers to support those bombastic marketing claims, there are a couple of interesting figures to note. Like 10, which is the number of dollars required to add unlimited 5G data on top of existing Go, Beyond, and Above Unlimited plans. That means a single Above Unlimited line with 5G access will cost $105 a month with a $5 Auto Pay discount. Or you can combine one Go Unlimited service line with 5G support and pay just $85.
Of course, you'll need a 5G-capable device to take your cellular download speeds to the next level, and although we still have no idea exactly when the
Galaxy S10 5G
and
LG V50 ThinQ 5G
are supposed to start selling, Verizon has you covered with a 2018 phone. The
crazy affordable Moto Z3
can be paired with a
special Moto Mod
that will go on pre-order tomorrow, March 14.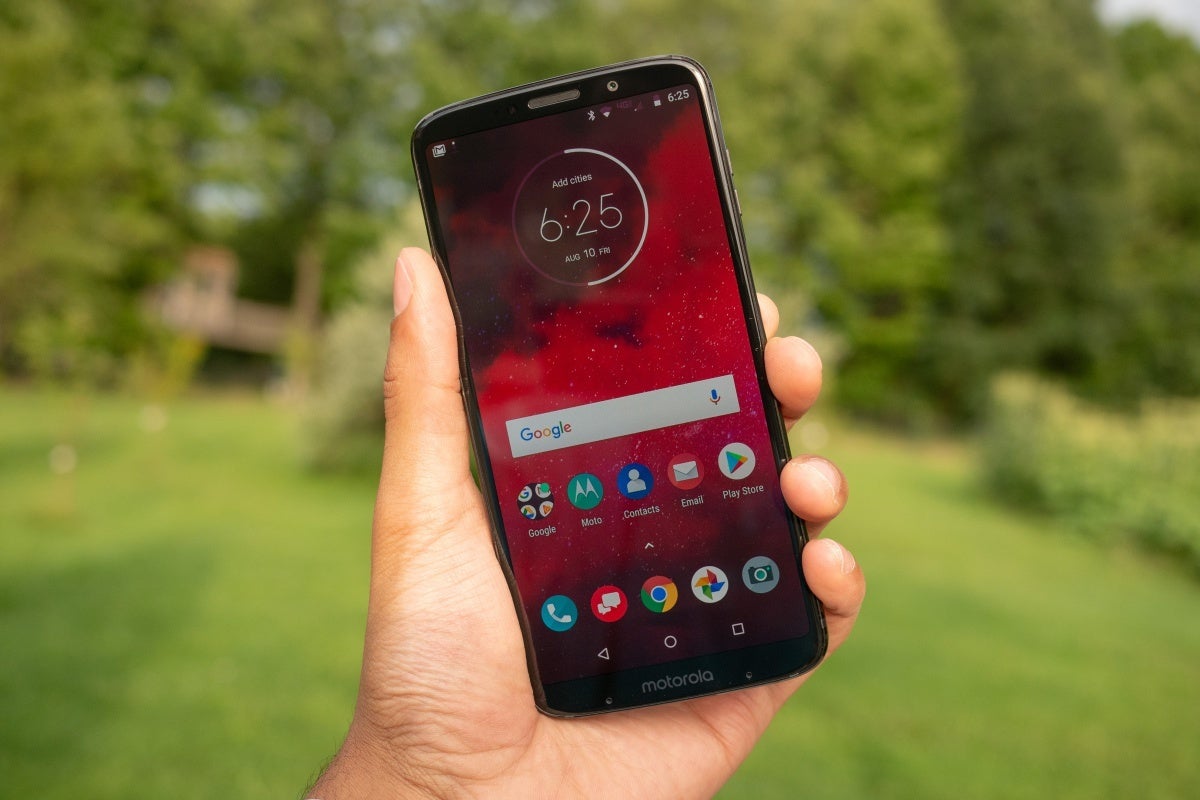 The Moto Z3 is the world's first 5G-upgradeable phone
Normally priced at $349.99 (yikes), the Verizon-exclusive 5G Moto Mod will be available for "a limited time" at only $50. To qualify for this sweet introductory deal, you'll have to own or buy a Moto Z3 alongside its 5G-enabling add-on. By the way, the handset can be obtained free of charge from Big Red with a device payment plan and new line of service, fetching $10 a month for a total of $240 for upgrading customers.
To be perfectly clear, you'll need
both
the Moto Z3 phone and magnetically-attaching accessory to break the 4G barrier, as the former comes with an aging Snapdragon 835 processor rather than the hot new 855 silicon. Therefore, it's actually the mod that packs Qualcomm's latest state-of-the-art SoC, as well as a Snapdragon X50 modem and 2,000 mAh battery, as revealed by a
recent FCC regulatory visit
. If you detach the mod, you'll naturally give up your "ultra-fast" speeds.
That may not sound like the ideal setup, but it'll have to do for early adopters. Besides, we still don't want to think about how much the
5G-capable Galaxy S10 variant
might cost. Last but not least, if you're wondering how the 5G Moto Mod will handle areas lacking 5G Ultra Wideband support, Verizon promises the switch to 4G LTE will be "seamless." Color us intrigued.
What's next for Verizon
Unfortunately, this is where things get blurry again. We know Big Red is planning to deploy 5G connectivity across "more than 30 US cities" by the end of the year, but said cities remain under wraps and there are no expansion dates beyond Chicago and Minneapolis to share at the moment.
Interestingly, Verizon chose different places to kick off 5G home broadband internet service last year. Namely, Houston, Indianapolis, Los Angeles, and Sacramento. These may or may not be next in line for mobile 5G coverage, but one thing's for sure - the nation's most popular carrier isn't stopping here, continuing to work hard to keep
AT&T
,
T-Mobile
, and
Sprint
at bay.