Best Buy has two Android phones and a couple of extra goodies on sale for $51 overall
3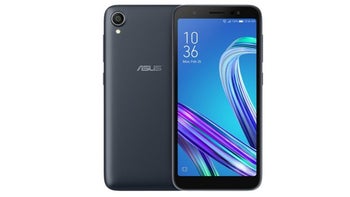 While most of you may have never heard of two devices called Asus ZenFone Live and LG Fiesta 2, bargain hunters should consider giving them a chance right now at a combined price of $51. Even better, Best Buy throws in a couple of freebies typically worth, you guessed it, $51 on their own.
We're talking a starter kit and $50 prepaid phone card for Simple Mobile use, which you'll need to activate your modest Fiesta 2 handset. The 5.5-incher is compatible exclusively with the little-known but extremely convenient
T-Mobile MVNO
, packing a quad-core processor, 2GB RAM, and believe it or not, a massive 4,500 mAh battery. That actually sounds like the perfect backup phone for long travels or just to stay on the safe side as far as basic mobile communication goes when using a high-end daily driver with not as much juice.
The complimentary LG Fiesta 2 will be automatically added to your Best Buy cart after you select the two aforementioned Simple Mobile starter tools and an unlocked Asus ZenFone Live that you're free to activate "later" on your GSM network of choice, be it AT&T, T-Mobile, or a prepaid operator like Simple Mobile.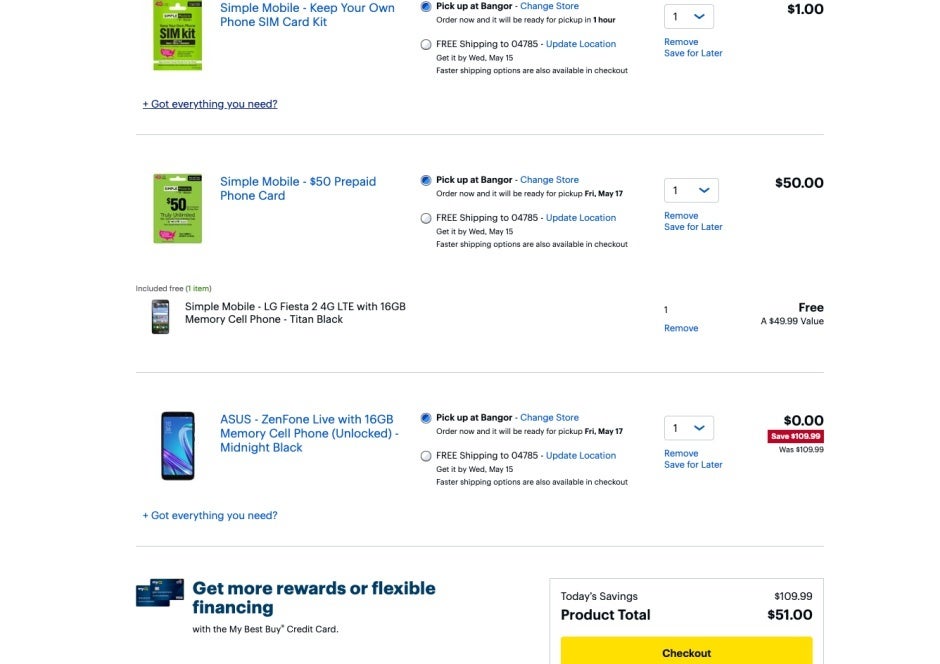 The
ZenFone Live
is not a particularly fancy or powerful product either, running Android 8.0 Oreo on the software side of things in its essentials-focused Go version, while packing just 1 gig of memory, a quad-core Snapdragon 425 SoC, and a 3,000 mAh battery. The 5.5-incher doesn't look all that bad on the outside... for an entry-level device, sporting a "Full View" 2:1 screen with relatively thin bezels.
At 51 bucks overall, you can't really afford to be picky, so as long as the two phones turn on, make calls, let you browse the web, and snap photos, this seems like a pretty amazing bargain.
Check out the deal here