Best Buy offers savings of up to $250 on a rich selection of Apple Watch Series 3 models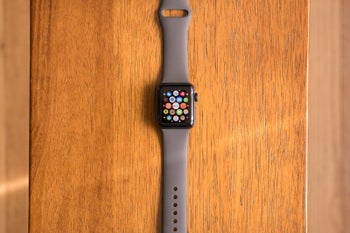 The world's most popular
(
and profitable
) smartwatch is
discounted again at Best Buy
, this time for 24 hours only, i.e. until 10 p.m. PDT later today, August 2, or 1 a.m. EDT, which is technically tomorrow, August 3. The point is you have very little time to act, so don't even think about the
Apple Watch Series 4
that's probably right around the corner.

After all, chances are the Cupertino-based tech giant will be looking to largely rehash the same old general design again, marginally improving a few things under the hood, and hiking up the prices.
Meanwhile, the marked-down
Apple Watch
Series 3 lineup starts at a reasonable $299 now, including standalone cellular connectivity across the board. There are no less than seven different models available for 300 bucks after a cool $100 price cut, all of which come with aluminum cases (in various colors) measuring 38 mm in diameter.

Another full dozen of 42 mm versions will set you back $329 a pop, down from a $429 list price, whereas $449 can get you a single 38 mm Space Black Stainless Steel model with a matching black Sport band. That one's up for grabs at a heftier $150 off its typical price, and the same goes for a pair of $499 stainless steel 42 mm Apple Watch Series 3 variants in black or white.

Fashion enthusiasts can save a whopping $250 on a 42 mm Space Black Stainless Steel model with a Space Black Milanese Loop band, now available at $549. For some reason, the same exact Apple Watch Series 3 configuration in a 38 mm size currently fetches $599 after only a $150 markdown, while $250 savings can also be had on an extravagant Apple Watch Edition quartet. These luxury cellular-enabled wearables are $1,049 with 38 mm cases and $1,099 in a 42 mm size, down from $1,299 and $1,349 respectively.