eBay will soon embrace Apple Pay in bid to improve choice and flexibility
17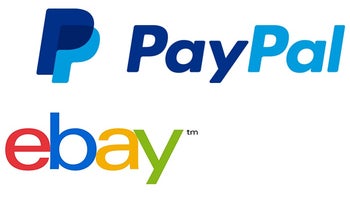 Established in 1998 as Confinity, PayPal changed its name just three years later to one that's instantly associated with the growing digital payments industry now. E-commerce giant eBay acquired PayPal shortly after a 2002 initial public offering, spinning the operation off into an independent company again back in 2015.
While the two's fruitful collaboration is set to continue, as PayPal will remain an accepted (and perhaps preferred) payment option on the auction and shopping website at least through 2023, eBay is finally getting ready to embrace new, modern alternatives. Like
Apple Pay
, described by eBay's own SVP of Payments, Steve Fisher, as "one of the most ubiquitous forms of payments" these days, providing users with an "easy, fast and secure way to pay."
Enabling Apple Pay support will merely be the "first step in providing more choice and flexibility in payment options to our tens of millions of buyers", with
Google Pay
and other digital wallet services likely to be accepted next.

That's all part of an expansion strategy coordinated with Netherlands-based startup Adyen, the company that's recently taken PayPal's place as eBay's main payments processor. Only select Marketplace vendors will be able to implement Apple Pay functionality off the bat, although you should gradually see the option added to more and more products over the coming months. Ultimately, the eBay iOS app, as well as the website accessed through Safari, will probably support fast and secure Apple Pay checkout across the service.
Recommended Stories