Apple's iPhone XS and XS Max might be beer-resistant, but they're definitely not shatterproof
22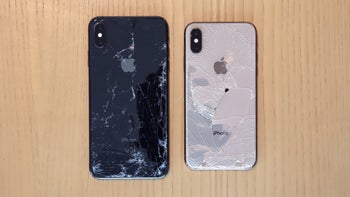 Apple is known for often making bombastic marketing claims during product launch events that don't exactly hold up in real life, and it looks like the pricey new
iPhone XS
and
XS Max
are no exception.
Just as popular YouTuber Zack Nelson from JerryRigEverything predicted when
scratch, burn, and bend-testing
the latest extra-large iPhone, "glass is glass, and glass breaks." That's precisely what protection plan provider SquareTrade discovered while dropping the
iPhone XS
and
iPhone XS Max
from different angles using a "scientific robot."

A single face-down drop is enough to wreak total destruction on those beautiful OLED panels, and the same will happen to the two's shiny backplates if they bump into a hard surface from six feet high. The smaller iPhone XS fell apart completely in SquareTrade's back drop test, with the XS Max faring a little better in both face-down and back drops. But just a little.

Of course, side drops are a different story, thanks to an incredibly sturdy (and handsome) stainless steel frame, with water and even beer resistance also praised following a rather unconventional dunk experiment.

Instead of submerging the iPhone XS and XS Max in 5 feet of water for 30 minutes, SquareTrade filled its proprietary "DunkBot" with no less than 138 cans of beer. Quite a wasteful exercise to prove Apple indeed stepped up its liquid protection measures for the newest iPhone generation.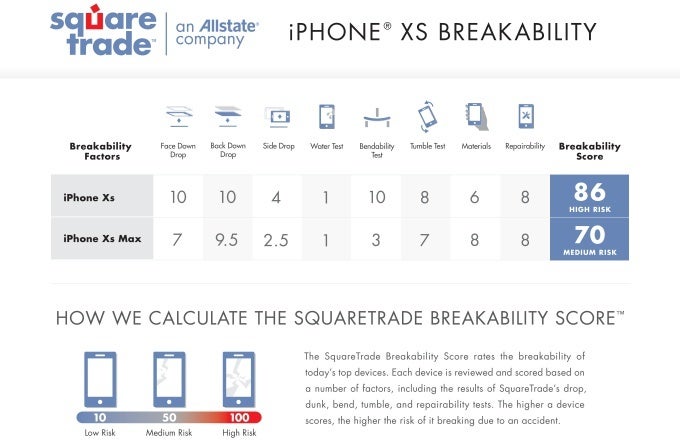 But now you know the XS and XS Max can survive a great deal more than "everyday spills", so maybe that will make those ludicrous official repair costs easier to swallow.
All in all, the iPhone XS was found to be stronger than last year's
iPhone X
, and the XS Max "much stronger", but you should still mind the glass.