SquareTrade finds that the Apple iPhone X is fragile and costly to repair
39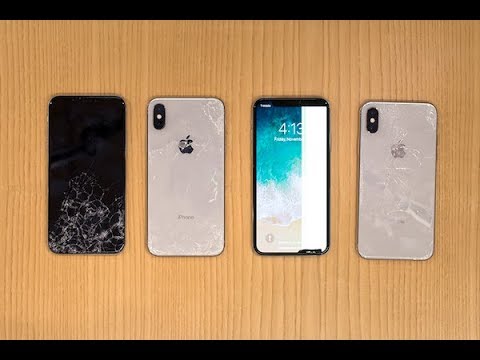 SquareTrade, the company that offers protection plans for smartphone users (and is now owned by Allstate), took the new
Apple iPhone X
into its labs where it had scientific robots conduct a number of tests on the tenth anniversary model. The results were not good. As SquareTrade says, "The iPhone X's new all-glass front and back and lack of a home button
lead to the most breakable iPhone ever."
SquareTrade put the iPhone X through six tests. The tests and the results were as follows:
Face Down Drop Test: On its first drop, SquareTrade saw the iPhone X shatter, its screen become unresponsive and its widely touted facial recognition feature fail completely.
Side and Back Drop Tests: Remarkably, the side drop did the most internal damage to the phone. While the outside of the phone only suffered cosmetic damage, the screen was rendered inoperable. Meanwhile, the back drop completely shattered the back panel leaving loose shards of glass, making it difficult to hold.
Dunk Test: The iPhone X fared similar to the iPhone 8 and 8 Plus models, surviving 30 minutes under five feet of water with some audio muffling during playback.
Shot Test: Meant to simulate a phone falling off the roof of a car, the shot test showed that the iPhone X is prone to damage from a variety of drops. While the screen and back panel did experience cracks, the biggest damage came from both Face ID and the new "home" swipe command failing.
Tumble Test: Sixty seconds in the Tumble Bot was no friend to the iPhone X either. Although the screen was able to recognize touch through cracks suffered during the test, the "home" swipe command failed, stranding users in the app that happened to be open.
Repairability: SquareTrade's Master Technician noted that the iPhone X has a thinner, more costly OLED screen that's more expensive to replace, a smaller logic board, multiple cables, and a split battery that's more difficult to remove. All of which may be why Apple is charging a whopping $279 for front screen replacement and $549 for other repairs.
As we told you last week, SquareTrade announced the lowest priced protection for the Apple iPhone X at $129 for two-years with a third year priced at only $30. This plan is available for other smartphones as well, and can save you $200 over the cost of carrier-offered plans.
"You'd expect there to be a high price to pay for a beautiful phone like the iPhone X. Unfortunately for consumers, in the end it's likely to be more than the $1,000 they've already invested. Despite Apple's claims that their glass is the most durable ever in a smartphone, the iPhone X is the most breakable iPhone we've ever tested. The iPhone X's fragility, along with Apple's $549 fee for most repairs, make it the definition of a high-risk phone"-Jason Siciliano, vice president global creative director, SquareTrade
Check out more about the breakability of the iPhone X by clicking on the video at the top of this story. And if you're still interested in buying the phone, you might want to consider a case and a protection plan just to cover all of the bases.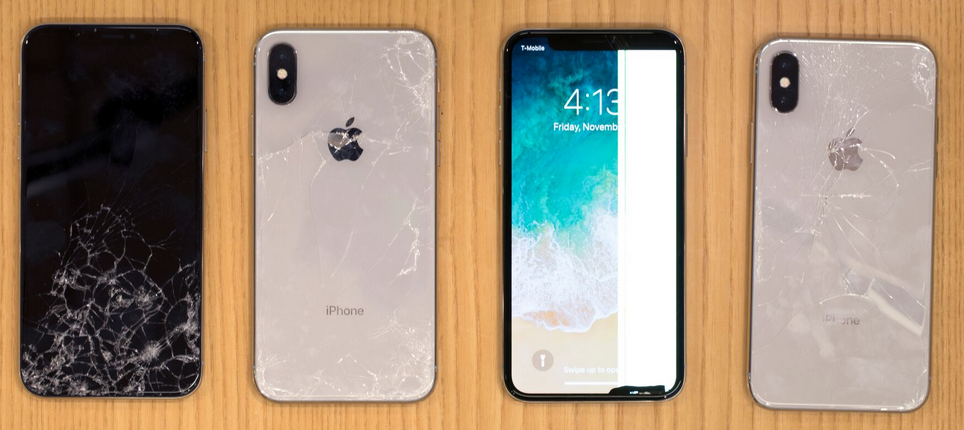 Tests conducted by Square Trade show that the Apple iPhone X is easy to break and is expensive to repair
source: SquareTrade

Recommended Stories