Apple admits defeat in Germany, restarting iPhone 7 and iPhone 8 sales with Qualcomm chips
23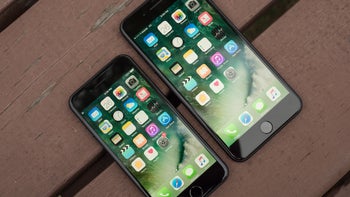 While the convoluted and increasingly ugly
legal war between Apple and Qualcomm
is undoubtedly far from over, the semiconductor giant managed to pull off a number of small but notable victories in Chinese and German courts recently. After finding a quick way to
dodge a sales ban
with minimal effort in
the world's largest smartphone market
, Apple needed a little more time to devise a solution for its
German problem
.
Instead of a minor software update, the Cupertino-based tech giant was rumored to be
working on a hardware revision of sorts
, and indeed, the iPhone 7, 7 Plus, 8, and 8 Plus are making a regional comeback today with a crucial under-the-hood change.
As reported by The Wall Street Journal
, Apple found that there was no choice but to "stop using Intel chips" in the aforementioned products to "ensure all iPhone models can again be available to customers in Germany."
At the time of this writing, the iPhone 7 and 8 duos are already listed as available again through Apple's official local website, although in-store pickup is still not an option. Obviously, you won't find the name of the modem chip manufacturer mentioned anywhere, but the company explicitly told the WSJ its older handsets will be shipped in Germany with that particular component supplied by Qualcomm going forward.
Apple famously (and infamously) used LTE modems from both Intel and Qualcomm for the iPhone 7 and 8 generations, the former of which were largely considered inferior based on various speed tests. Nevertheless, all iPhone XS, XS Max, and XR units are created equal, with Intel chips inside. But the German sales ban doesn't apply to these newer devices, despite
Qualcomm's recent efforts
to
win additional injunctions
.
Recommended Stories