German court calls second Qualcomm suit against Apple "groundless" and dismisses the case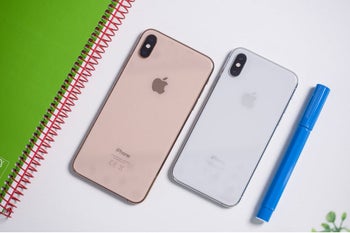 Besides the aforementioned law suit, Qualcomm had sued Apple in Germany for allegedly infringing on another Qualcomm patent.
According to Reuters
, Apple fared much better with this suit as a regional court in Mannheim dismissed the case this morning, calling it "groundless." The court said that Apple did not infringe on Qualcomm's intellectual property when it installed Qualcomm's chips inside Phone models.
"We are happy with the decision and thank the court for their time and diligence. We regret Qualcomm's use of the court to divert attention from their illegal behavior that is the subject of multiple lawsuits and proceedings around the world."-Apple
Qualcomm, which said that it would appeal the decision, has a bigger problem on its hands. Judge Lucy Koh will eventually make a ruling once the currently running FTC v. Qualcomm trial concludes. The suit goes right to the core of Qualcomm's business practices, especially how it sells its chips to phone manufacturers. The chip maker's "no license, no chips" policy could be shot down by Judge Koh; the company says that it needs those license fees for research and development.