Apple reportedly rushed out iOS 12.1.2 to prevent sales ban in China
21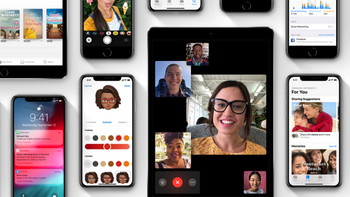 While the changelist in the U.S. only mentioned a bug fix for eSIM activation on the 2018 iPhone models, and a bug fix for issues that prevented those in Turkey from achieving a cellular connection on their 2018 iPhones, the changelist in China had two additional listings. One said that iOS 12.1.2 introduces a new animation when force closing apps.

The Qualcomm patents that China's Fuzhou Intermediate People's Court ruled Apple had infringed on, deal with software that resizes photos and helps those with a touchscreen device manage their applications. As mentioned on the iOS 12.1.2 changelist in China, there is new animation when one force closes an open app on an iPhone in that country. Instead of moving off the screen when the user swipes up, open apps now shrink and disappear when swiped closed.
Qualcomm seems to feel that this change was not enough
to allow Apple to continue to sell the affected iPhone models in China. That battle will continue.
As for the all of the changes that Apple had planned to include with iOS 12.1.2, these will probably end up in iOS 12.1.3.