German court dismisses four Qualcomm infringement suits against Apple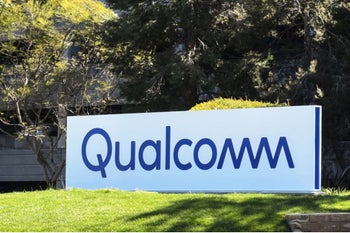 According to the Wall Street Journal
, a regional court in Munich today, tossed four patent infringement suits that Qualcomm had filed against Apple. The patents were related to search capabilities on the Apple iPhone, and there are still another four search-related patent suits that are awaiting the court's disposition. You might recall that last month, the very same court ruled against Apple in a separate infringement suit filed by Qualcomm
, and
issued a sales ban
preventing Apple from selling the
iPhone 7
,
iPhone 7 Plus
,
iPhone 8
and
iPhone 8 Plus
in the country.
In addition, Qualcomm is asking the court in Munich to fine Apple for not fully complying with the German sales ban. The chip maker pointed out that Apple's press release following that legal defeat says that despite the ban, the affected iPhone models would still be available from other retailers. Today, a Qualcomm spokesman said that Apple "obviously don't (sic) consider themselves bound by the injunction" and deserves to be fined as a result. Earlier this month, Qualcomm received a preliminary injunction that
blocks Apple from using the aforementioned press release
because it makes it sound as though retailers and carriers have unlimited supplies of the banned models.