Apple faces separate iPhone sales ban in Germany following court ruling
47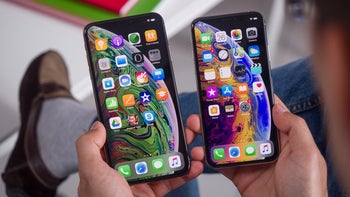 Apple iPhone XS and XS Max
Just ten days after Qualcomm was granted
a preliminary injunction
against Apple in China, a German court has today
ruled
that certain iPhones violate one of Qualcomm's numerous patent. Therefore, Apple is currently facing a second sales ban.
Unlike in China where the Qualcomm is targeting certain software features found in iOS – Apple claims to have fixed any patent issues with
a recent update
– the case in Germany relates to iPhones that contain a certain combination of Intel and Qorvo components.
According to the ruling, the latter company violated
Qualcomm
's "low-voltage power-efficient envelope tracker" patent which is said to be vital to the conservation of battery power whenever a smartphone's modem is active. This means that any iPhones equipped with Qorvo's components will be banned in Germany.

If Apple chooses to appeal the ruling – something that it will unquestionably do – the sales ban in Germany won't take immediate effect. This means that, for now, the Cupertino giant is free to continue selling smartphones in the market.
On a related note, Qualcomm is also awaiting a separate ruling in Germany. This one focuses on four other patents that relate to iOS search, contacts, and shortcuts in Spotlight. However, in the hope of avoiding any other legal issues,
Apple
recently pushed out an update to German iPhones that reportedly fixes the listed issues.
UPDATE
: In response to today's verdict, Apple has announced that it will be suspending sales of the iPhone 7, iPhone 7 Plus, iPhone 8, and iPhone 8 Plus at its own stores in Germany, although "all iPhone models" will remain available to purchase through local carriers and retailers. The Cupertino giant called Qualcomm's actions a "desperate attempt to distract from the real issues between our companies." It went on to claim that Qualcomm's tactics are "harming" both innovation and consumers.
Recommended Stories