Apple's iPhone 6 and 6 Plus are on sale at insanely low prices in refurbished condition
9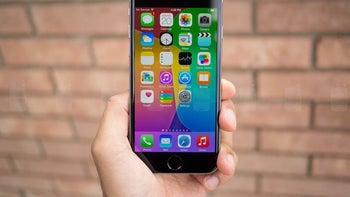 We know power users would never consider spending any money, no matter how little, on a four and a half year-old mobile device. But first-time smartphone buyers and folks looking for a reliable backup handset that won't break the bank are likely to be very happy with Woot's latest one-day-only iPhone 6 and 6 Plus deals.
For the next few hours, Apple's 2014-released phones will be on sale in refurbished condition starting at a crazy low $119.99. Naturally, that's enough to buy you
the smaller model
in an entry-level 16GB configuration, while the same storage variant of the
plus-sized handset
currently fetches $179.99 on the Amazon-owned discount website.
Digital hoarders can also get 64 gig versions of both the iPhone 6 and iPhone 6 Plus at essentially unbeatable prices of $144.99 and $199.99 respectively, and all four models are available in a trio of color options, including gold, silver, and space gray. Although these obviously don't look as good as various other certified refurbished iPhones sold directly by Apple, they should be in "full working condition", and Woot even throws in a 90-day limited warranty to support its functionality pledge.
On the not so bright side of things, a "moderate level of wear & tear" is to be expected from your heavily discounted devices, which also offer compatibility for GSM networks only. That means you can activate these unlocked units with carriers like AT&T and T-Mobile, but not Sprint or Verizon.
All downsides considered, the venerable iPhone 6 and 6 Plus are still plenty fast for less than 200 bucks, packing Apple A8 processing power and running iOS 12 on the software side of things without a hitch. It's obviously not easy to find these available at authorized retailers in non-refurbished condition anymore, but for comparison, a pre-owned 16GB iPhone 6 currently costs $170 and up at Best Buy. So, yeah, Woot's markdowns are pretty substantial.