Apple reportedly has no plans to release any Beats-branded products this year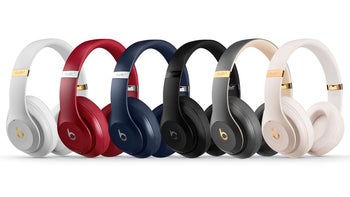 Apple doesn't regularly spend a lot of money on mergers and acquisitions, but when it does pay a whopping $3 billion for the corporate takeover of a premium headphone manufacturer, it... essentially abandons the brand after a few years.
Technically, Beats is alive and well, selling
extravagant products
like the Studio 3, Solo 3, Beats Pro,
BeatsX wireless earphones
, and the Pill+ speaker to sports fans and hip hop listeners influenced by advertising campaigns starring everyone from LeBron James to Serena Williams, Nicki Minaj, Eminem, and of course, company founder Dr. Dre.
But if you were holding your breath for an upgrade of any of those audio accessories to be unveiled at Apple's big
2018 iPhone launch event later today
, you may want to stop doing that. The same goes for all-new Beats-branded products, which are reportedly not happening anytime soon.
While The Verge's unnamed "source close to the situation" doesn't explicitly mention a
Beats smart speaker
that made the rumor rounds a few months back, the simple fact we haven't heard about this in quite some time pretty much rules out a release in the near future as well.

2018 would thus become the first year in the existence of the 2008-founded Beats Electronics when the Apple subsidiary had zero new or refreshed products to show off. That doesn't necessarily mean the brand will be retired soon, but it's certainly not a good sign for its survival either.